Amazon, Losses, and Search
I followed the flow of stories about Amazon's jump in sales (up 20+ percent) and the loss of a pittance ($7 million). A year ago, I slogged through a report about Amazon's technology for one of my clients. I think this outfit lost its funding and the senior managers are now taking some time off to recharge their batteries. I also completed my August/September column for Information Today. This is one of the for fee articles I write, so it is quite different from the information I catalog in Beyond Search. The articles are substantive; Beyond Search is my public collection of abstracts, ideas, and hypotheses. Many readers, including some challenged azure chip consultants, confuse the for fee articles with Beyond Search. Well, what can I do to help them? I am content with the difference between "free" and "for fee"? That's what counts for me.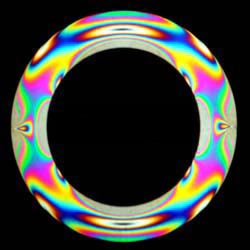 Where will the fracture occur? Amazon is an enterprise operating under stress with a range of "pressures" operating on the enterprise.
One story — "Jeff Bezos Doesn't Care What You Think about Amazon's Quarterly Earnings" — caught my attention on two levels. On the obvious financial stratus, the loss is merely an investment. The MBA idea is that if you spend wisely today, you will, if your are the right kind of executive, work out in the longer run. On the second stratum, Amazon is rolling down the side lanes in a bowling alley. I think these channels are called in the parlance of the bowling superstars, the gutter. The notion is that once the ball gets in a gutter it goes straight ahead and misses the pins.
Amazon, like Google, is now in the Sam Walton sphere. In order to serve the largest possible audience, costs are the key issue. Not surprisingly, coincident with the Amazon financial reports, a lone Amazon person wrote "Brutal Letter to Jeff Bezos Says Way to Succeed at Amazon Is 'Be a Pretty Girl or a Dude Who User Liberal Amounts of Axe.'" I don't know if the write up is accurate (who knows what article is accurate these days?). Here's the snippet I highlighted:
… There will always be an endless supply of replacements, and they will be paid less since the pay rate of the team decreased with every new batch of hires. My replacement will probably work really hard for about six months, and then realize that they are cruising towards a dead end. They might start caring a little less. For the full letter, click here.
My interest is search and content processing. In my Information Today column, which will be online in a couple of weeks, I point out that Amazon is in the for-fee search game. I also point out that Amazon, as far as I know, is the first search lazy Susan. The idea is that if you don't like one search, you can choose another vendor who is offering its search / content processing system on the Amazon cloud.
The approach is interesting because the Amazon search system is immature. Check out the file types supported. Look at the pricing approach. Examine the features in comparison with a system like LucidWorks or some other enterprise class service. What will you discover? I cover that in my for fee column. A hint is that Amazon can learn a great deal watching behaviors. I find this approach quite intriguing.
Now if we look at these three points, I see a connection of sorts between losses/investments, cost cutting at the human knowledge layer, and the creation of a system which informs Amazon about search and content processing services. Amazon may be on a path to create what might become the WalMart of enterprise search. Google tried this approach in appliance form.
Will the resulting information retrieval services improve findability? Jury's still out. But the pursuit of the mass market has some interesting vectors which may work at cross purposes.
Stephen E Arnold, July 26, 2013
Sponsored by Xenky
Comments