LinkedIn and Desperation Marketing: The State Farm Case
I am all for making sales. What I found interesting this week (July 8 to July 12, 2012) was a flurry of four spam emails from what I believe to be LinkedIn's marketing operation. I poked around a little and realized that I had signed up for a Louisville (Kentucky) sales discussion group. When I say "I", one of the goslings who manages my social presence on LinkedIn joined the group. We are researching the local market for a project, and I assume joining a LinkedIn group of local businesses was a good idea. Wrong.
Is this State Farm's favorite marketing department lunch meat? Yummy, spam.
The sender was a person who believed that I would be interested in an "Entrepreneurial Career Opportunity" with State Farm Insurance. Now anyone who runs a query for me on Bing, Google, or Yandex will be able to conclude that I probably am a long shot for this type of work:
After reviewing your LinkedIn profile, I was impressed with the experiences you've had in your career and would love the chance to chat with you regarding our career opportunities!I am expecting several openings in 2012/2013 in Louisville and surrounding areas. I am looking for qualified candidates to become our next State Farm Agents. We offer a 7 month paid training program at your current salary (subject to a cap of $144K). Following your training you would earn renewable income from an existing book of business, $30,000 in signing bonuses, retirement benefits, worldwide travel incentives, office set-up assistance and more. We are not a franchise, so there is NO franchise fee to start a business with State Farm. We have an 85% success rate on all new agents and the support system that we offer to our agents is the best in the industry. This is a great business opportunity!I'm not necessarily looking for someone who is looking for a job; I'm looking for highly successful individuals…
The job is to earn six figures selling insurance in Louisville. Okay. Now Louisville is in my view wallowing in the economic hog slop. There are quite a few people out of work. I know because we are adding staff to Augmentext, so I have a pretty good sense of the level of desperation in the job market. I don't understand why State Farm is having such a tough time finding door to door, hammer dialing, bright white teeth and big smile workers. Unemployment is about 15 percent, maybe as high as 20 percent around Harrod's Creek. What's up?
I did some poking around and the sender is a State Farm insurance person is based in Nashville and has a colleague named Jerry D. I wrote Ms. Swing, suggesting she do a better job of screening her spam. I also requested that she not spam me with four identical emails in a span of minutes. One works just fine, thank you. She apparently told her boss, "Jerry", whom I had a tough time understanding on his panting and nerve-tinged voice mail. Jerry wanted me to call him so he could explain the process used by State Farm. He gave me a phone number to call too: 615 692 6149. I did not call. You feel free to call.
I did write Ms. Swing to tell her I would be covering this example of LinkedIn, State Farm, and "boss" panic as part of my "desperation marketing" coverage. I don't do news, so none of that who, what, when, where, why, and how stuff. I want to get to the management meat of the four spam messages.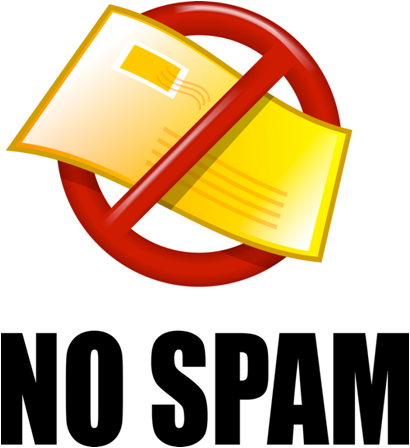 Several observations:
First, LinkedIn is selling email names. Okay with me. I don't pay for the service and I leave the fiddling up to a gosling. I was surprised that an allegedly sophisticated, state of the art system would send me four emails between 8 am and 8:01 am. Quite a nice deal if LinkedIn is charging State Farm for each email sent. I also think using the identical email four times in one list is a nifty way to inflate a unique email count. I know LinkedIn will have a 20 something who can explain to a skeptical 67 year old that my getting four emails was an anomaly. I am not sure I will buy that part of the Brooklyn Bridge, however. Four is four. There is a reason and it probably has to do with desperation marketing.,
Second, pathetic State Farm is trying to find people to sell insurance who are on LinkedIn. This means to me that the people using LinkedIn are mostly job hunters. I don't know because as I said above I leave the social media to the goslings. Most have advanced degrees and are, in general, quite careful about what we post. It is also possible that State Farm is grasping at social media straws. The notion of spamming a person on a professional social network seems like a darned good idea. Well, it did get me to use Ms. Swing, Jerry, and the desperate State Farm outfit as a case example in this blog post. There's a plus, I suppose.
Third, the overall financial climate is making life tough for outfits like LinkedIn and State Farm. LinkedIn is trying to boost its revenues. I find spam less than innovative, but like most social media companies offering services for free, why not sell user information? I am not sure that the business model is sustainable, but LinkedIn is falling into the "me too, me too" school of innovation. Too bad. For State Farm, I find the notion that an insurance company does not perform the lowest common denominator of due diligence—deduplicating a list—a useful indicator of the company's professionalism. I think skipping this basic check matches my perception of insurance companies. Do what it takes to make a sale and keep on collecting. When a claim is due, well, then let's really go through the details. I understand. I find it reassuring that my assumptions about insurance have been further confirmed.
Do I care about spam? Nah, not really. What I care about is the fact that the list was crappy. State Farm's Ms. Swing did not pick up the phone and call me. She scurried to a silver tongued boss and let him call in an attempt to sooth the goose's feathers. The boss then called and lit up my "duplicity" detection device. I love fast talking folks who do not provide a last name and do not repeat a phone number. Tells for sure. I checked my billfold after the call just to make sure I still had it.
Desperation marketing is alive and well. I don't think I am cut out to be an insurance sales person. I also don't think at age 67 I would be able to stomach the baloney I would have to slice to hit that dangling six figure income.
Classy. The economy is not so hot. Business methods are degrading. Par for the insurance industry in general and for State Farm in particular in my opinion. Here are some reference links which I want to capture before I lose them:
Do the goslings and I have some better ideas about marketing in today's tough economic environment? We sure do. Will be try to sell Augmentext to this outfit? Not a chance.
Stephen E Arnold, July 13, 2012
Sponsored by Polyspot
Comments