Akn Unfindable Search Utillity: Wild Spelling and Naming Idea
I like to check out new Web search systems. Most are little more than recycled versions of Dogpile.com, one of the most Abe Lincoln metasearch systems. A metasearch system uses hits from other search systems, possibly adds a bit of Vivisimo-type special sauce, and outputs results and rather crazy marketing materials.
The write up "This Badass Tool Makes Advanced YouTube Searches a Breeze" states:
This tool also allows you to perform advanced search on Google, DuckDuckGo, Twitter, and Reddit.
But the article is over the moon about the utility of the system when searching for content in Newton Minnow's nightmare, YouTube. I learned:
I [the author of the article] think this cool tool is better suited to YouTube.
Let's try to find the system using its name, ä1. Try plugging the ä1 into Google, and what do you get? I received hits for services wildly unrelated to search and retrieval: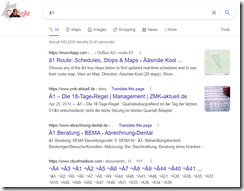 What about Bing, the Microsofties' wonderful, but small, search system: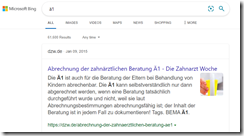 Yep, childhood disease.
What about Yandex? No joy.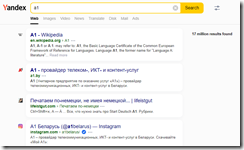 Let's search for the ä1 site on the ä1 site. What do we get? Google results and no ä1 search overlay or service.
Net net: Innovators, use names which can be searched. (Not every one knows how to put the a with acne into a search box. Besides, most search systems discard such silliness as dots, checks, and circumflexes. Intellectual niceties are not part of the plan.) Pain in the a$$, not bad a$$ in my opinion.
If you want to try out the all-in-one "system" yourself, here's the url: https://ä1.com.
Tip: How about a findable name?
Stephen E Arnold, July 7, 2022
Comments