Is Your Phone Secure? Think Before Answering, Please

This essay is the work of a dumb dinobaby. No smart software required.
I am not going to offer my observations and comments. The article, its information, and the list of companies from The Times of India's "11 Dangerous Spywares Used Globally: Pegasus, Hermit, FinFisher and More" speaks for itself. The main point of the write up is that mobile phone security should be considered in the harsh light of digital reality. The write up provides a list of outfits and components which can be used to listen to conversations, intercept text and online activity, as well as exfiltrate geolocation data, contact lists, logfiles, and imagery. Some will say, "This type of software should be outlawed." I have no comment.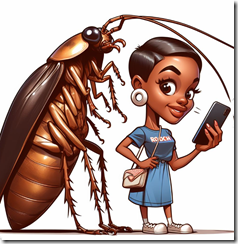 Are there bugs waiting to compromise your mobile device? Yep. Thanks, MSFT Copilot. You have a knack for capturing the type of bugs with which many are familiar.
Here's the list. I have alphabetized by the name of the malware and provided a possible entity name for the owner:
Candid. Maybe a Verint product? (Believed to be another product developed by former Israeli cyber warfare professionals)
Chrysaor. (Some believe it was created by NSO Group or NSO Group former employees)
Dark Tequila. (Requires access to the targeted device or for the user to perform an action. More advanced methods require no access to the device nor for the user to click)
FinFisher. Gamma Group  (The code is "in the wild" and the the German unit may be on vacation or working under a different name in the UK)
Hawkeye, Predator, or Predator Pain (Organization owning the software is not known to this dinobaby)
Hermit. RCS Lab (Does RCS mean "remote control service"?)
Pegasus. NSO Group Pegasus (now with a new president who worked at NSA and Homeland Security)
RATs (Remote Access Trojans) This is a general class of malware. Many variants.
Sofacy. APT28 (allegedly)
XKeyscore (allegedly developed by a US government agency)
Is the list complete? No.
Stephen E Arnold, November 21, 2023
Comments