Featured
Yahoo Security Breach: The Pee-Wee Purple Solecism
Remember ShrinkyDinks. Kids decorate pieces of plastic. The plastic then gets smaller when heated. I believe the ShrinkyDink management process has been disclosed. The innovator? Marissa Mayer, the former Google search guru turned business management maven.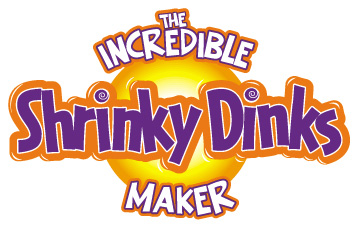 What's the ShrinkyDink approach to running a business? Take a revenue stream, decorate it with slick talk, and then reduce revenues and reputation. The result is a nifty entity with less value. Bad news? No. The upside is that Vanity Fair puts a positive spin on how bad news just get worse. A purple paradox!
ShrinkyDink Management. Pop business thinking into a slightly warmed market and watch those products and revenues become tinier as you watch in real time. Small is beautiful, right? I can envision a new study from Harvard University's business school on the topic. Then comes an HBR podcast interview with Marissa Mayer, the Xoogler behind the ShrinkyDink method. A collaboration with Clayton Christensen is on deck. A book. Maybe a movie deal with Oliver Stone? As a follow up to "Snowden," Stone writes, produces, and directs "Marissa: Making Big Little." The film stars Ms. Mayer herself as the true Yahoo.
I read "Yahoo Verizon Deal May Be Complicated by Historic Hack." Yahoo was "hacked," according to the write up. Okay, but I read "hack" as a synonym for "We did not have adequate security in place."
The write up points out:
The biggest question is when Yahoo found out about the breach and how long it waited to disclose it publicly, said Keatron Evans, a partner at consulting firm Blink Digital Security. (Kara Swisher at Recode reported that Verizon isn't happy about Yahoo's disclosures about the hack.)
CNBC points out that fixing the "problem" will be expensive. The write up includes this statement from the Xoogler run Yahoo:
"Such events could result in large expenditures to investigate or remediate, to recover data, to repair or replace networks or information systems, including changes to security measures, to deploy additional personnel, to defend litigation or to protect against similar future events, and may cause damage to our reputation or loss of revenue," Yahoo warned.
Of interest to me is the notion that information about 500 million users was lost. The date of the problem seems to be about two years ago. My thought is that information about the breach took a long time to be discovered and disclosed.
Along the timeline was the sale of Yahoo to Verizon. Verizon issued a statement about this little surprise:
Within the last two days, we were notified of Yahoo's security incident. We understand that Yahoo is conducting an active investigation of this matter, but we otherwise have limited information and understanding of the impact. We will evaluate as the investigation continues through the lens of overall Verizon interests, including consumers, customers, shareholders and related communities. Until then, we are not in position to further comment.
I highlighted in bold the two points which snagged my attention:
First, Verizon went through its due diligence and did not discover that Yahoo's security had managed to lose 500 million customers' data. What's this say about Yahoo's ability to figure out what's going on in its own system? What's this say about Yahoo management's attention to detail? What's this say about Verizon's due diligence processes?
Second, Verizon seems to suggest that if its "interests" are not served, the former Baby Bell may want to rethink its deal to buy Yahoo. That's understandable, but it raises the question, "What was Verizon's Plan B if Yahoo presented the company with a surprise?" It seems there was no contingency, which is complementary with its approach to due diligence.
The decision making process at Yahoo has been, for me, wonky for a long time. The decision to release the breach information after the deal process and before the Verizon deal closes strikes me as an interesting management decision.
Interviews
Yippy Revealed: An Interview with Michael Cizmar, Head of Enterprise Search Division
In an exclusive interview, Yippy's head of enterprise search reveals that Yippy launched an enterprise search technology that Google Search Appliance users are converting to now that Google is sunsetting its GSA products.
Yippy also has its sights targeting the rest of the high-growth market for cloud-based enterprise search. Not familiar with Yippy, its IBM tie up, and its implementation of the Velocity search and clustering technology? Yippy's Michael Cizmar gives some insight into this company's search-and-retrieval vision.
Yippy ((OTC PINK:YIPI) is a publicly-trade company providing search, content processing, and engineering services. The company's catchphrase is, "Welcome to your data."
The core technology is the Velocity system, developed by Carnegie Mellon computer scientists. When IBM purchased Vivisimio, Yippy had already obtained rights to the Velocity technology prior to the IBM acquisition of Vivisimo. I learned from my interview with Mr. Cizmar that IBM is one of the largest shareholders in Yippy. Other facets of the deal included some IBM Watson technology.
This year (2016) Yippy purchased one of the most recognized firms supporting the now-discontinued Google Search Appliance. Yippy has been tallying important accounts and expanding its service array.
John Cizmar, Yippy's senior manager for enterprise search
Beyond Search interviewed Michael Cizmar, the head of Yippy's enterprise search division. Cizmar found MC+A and built a thriving business around the Google Search Appliance. Google stepped away from on premises hardware, and Yippy seized the opportunity to bolster its expanding business.
I spoke with Cizmar on August 15, 2016. The interview revealed a number of little known facts about a company which is gaining success in the enterprise information market.
Cizmar told me that when the Google Search Appliance was discontinued, he realized that the Yippy technology could fill the void and offer more effective enterprise findability.  He said, "When Yippy and I began to talk about Google's abandoning the GSA, I realized that by teaming up with Yippy, we could fill the void left by Google, and in fact, we could surpass Google's capabilities."
Cizmar described the advantages of the Yippy approach to enterprise search this way:
We have an enterprise-proven search core. The Vivisimo engineers leapfrogged the technology dating from the 1990s which forms much of Autonomy IDOL, Endeca, and even Google's search. We have the connector libraries THAT WE ACQUIRED FROM MUSE GLOBAL. We have used the security experience gained via the Google Search Appliance deployments and integration projects to give Yippy what we call "field level security." Users see only the part of content they are authorized to view. Also, we have methodologies and processes to allow quick, hassle-free deployments in commercial enterprises to permit public access, private access, and hybrid or mixed system access situations.
With the buzz about open source, I wanted to know where Yippy fit into the world of Lucene, Solr, and the other enterprise software solutions. Cizmar said:
I think the customers are looking for vendors who can meet their needs, particularly with security and smooth deployment. In a couple of years, most search vendors will be using an approach similar to ours. Right now, however, I think we have an advantage because we can perform the work directly….Open source search systems do not have Yippy-like content intake or content ingestion frameworks. Importing text or an Oracle table is easy. Acquiring large volumes of diverse content continues to be an issue for many search and content processing systems…. Most competitors are beginning to offer cloud solutions. We have cloud options for our services. A customer picks an approach, and we have the mechanism in place to deploy in a matter of a day or two.
Connecting to different types of content is a priority at Yippy. Even through the company has a wide array of import filters and content processing components, Cizmar revealed that Yippy is "enhanced the company's connector framework."
I remarked that most search vendors do not have a framework, relying instead on expensive components licensed from vendors such as Oracle and Salesforce. He smiled and said, "Yes, a framework, not a widget."
Cizmar emphasized that the Yippy IBM Google connections were important to many of the company's customers plus we have also acquired the Muse Global connectors and the ability to build connectors on the fly. He observed:
Nobody else has Watson Explorer powering the search, and nobody else has the Google Innovation Partner of the Year deploying the search. Everybody tries to do it. We are actually doing it.
Cizmar made an interesting side observation. He suggested that Internet search needed to be better. Is indexing the entire Internet in Yippy's future? Cizmar smiled. He told me:
Yippy has a clear blueprint for becoming a leader in cloud computing technology.
For the full text of the interview with Yippy's head of enterprise search, Michael Cizmar, navigate to the complete Search Wizards Speak interview. Information about Yippy is available at http://yippyinc.com/.
Stephen E Arnold, August 16, 2016
Latest News
Microsoft to Solve Cancer
I believe Google is working on the solution to death. Microsoft, aced out of the death challenge, has turned its attention to cancer. I read "Microsoft Will 'Solve'... Read more »
Solr: The Prestigious Bossie Winner
Beyond Search learned that open source search and retrieval solution Solr won a Bossie Award. The outfit involved in the awards said that Solr was a trusted and... Read more »
Lexmark Upgrades Its Enterprise Search
Enterprise search has taken a back a back seat to search news regarding Google's next endeavor and what the next big thing is in big data.  Enterprise search... Read more »
Google and the Future of Search Engine Optimization
Regular readers know that we are not big fans of SEO (Search Engine Optimization ) or its champions, so you will understand our tentative glee at the Fox News headline,... Read more »
Google: The Blurred Cow Moos
I read "How a Blurry Cow Highlights Weaknesses in Google's Face Recognition." Write ups which criticize the Alphabet Google thing's stellar technology... Read more »
Investigating a Palantir Founder: Is This a Good Idea?
I like the idea of researching technology and companies. I like to know something about the founders, but I am not too interested in their hobbies, the name of their... Read more »
EasyAsk Has a Sticky Search
When I first began reading the EasyAsk article, "Search Laboratory: Rock 'n' Roll Lab Rats" it has the typical story about search difficulties and the importance... Read more »
Googley Spin-Offs Underwhelm
One might think that starting out as a derivative of one of the most successful companies in the world would be a sure path to profits. Apparently one would be wrong.... Read more »
What Content Management Systems Ring the Chimes of US Government Procurement Teams?
The answer to this question does not require a consultant in content management or, as the insiders term it, CMS. Navigate to Digital Gov's run down. The list... Read more »
MCMC: No, Not a Musical Trend
If you wonder why a Grand Canyon exists between the people who offer point-and-click statistical analysis and the folks who "do" the math, you will want to read... Read more »