Remember ShrinkyDinks. Kids decorate pieces of plastic. The plastic then gets smaller when heated. I believe the ShrinkyDink management process has been disclosed. The innovator? Marissa Mayer, the former Google search guru turned business management maven.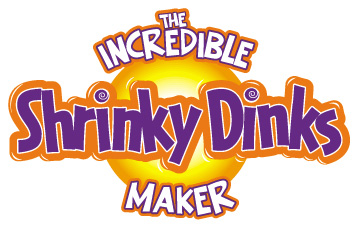 What's the ShrinkyDink approach to running a business? Take a revenue stream, decorate it with slick talk, and then reduce revenues and reputation. The result is a nifty entity with less value. Bad news? No. The upside is that Vanity Fair puts a positive spin on how bad news just get worse. A purple paradox!
ShrinkyDink Management. Pop business thinking into a slightly warmed market and watch those products and revenues become tinier as you watch in real time. Small is beautiful, right? I can envision a new study from Harvard University's business school on the topic. Then comes an HBR podcast interview with Marissa Mayer, the Xoogler behind the ShrinkyDink method. A collaboration with Clayton Christensen is on deck. A book. Maybe a movie deal with Oliver Stone? As a follow up to "Snowden," Stone writes, produces, and directs "Marissa: Making Big Little." The film stars Ms. Mayer herself as the true Yahoo.
I read "Yahoo Verizon Deal May Be Complicated by Historic Hack." Yahoo was "hacked," according to the write up. Okay, but I read "hack" as a synonym for "We did not have adequate security in place."
The write up points out:
The biggest question is when Yahoo found out about the breach and how long it waited to disclose it publicly, said Keatron Evans, a partner at consulting firm Blink Digital Security. (Kara Swisher at Recode reported that Verizon isn't happy about Yahoo's disclosures about the hack.)
CNBC points out that fixing the "problem" will be expensive. The write up includes this statement from the Xoogler run Yahoo:
"Such events could result in large expenditures to investigate or remediate, to recover data, to repair or replace networks or information systems, including changes to security measures, to deploy additional personnel, to defend litigation or to protect against similar future events, and may cause damage to our reputation or loss of revenue," Yahoo warned.
Of interest to me is the notion that information about 500 million users was lost. The date of the problem seems to be about two years ago. My thought is that information about the breach took a long time to be discovered and disclosed.
Along the timeline was the sale of Yahoo to Verizon. Verizon issued a statement about this little surprise:
Within the last two days, we were notified of Yahoo's security incident. We understand that Yahoo is conducting an active investigation of this matter, but we otherwise have limited information and understanding of the impact. We will evaluate as the investigation continues through the lens of overall Verizon interests, including consumers, customers, shareholders and related communities. Until then, we are not in position to further comment.
I highlighted in bold the two points which snagged my attention:
First, Verizon went through its due diligence and did not discover that Yahoo's security had managed to lose 500 million customers' data. What's this say about Yahoo's ability to figure out what's going on in its own system? What's this say about Yahoo management's attention to detail? What's this say about Verizon's due diligence processes?
Second, Verizon seems to suggest that if its "interests" are not served, the former Baby Bell may want to rethink its deal to buy Yahoo. That's understandable, but it raises the question, "What was Verizon's Plan B if Yahoo presented the company with a surprise?" It seems there was no contingency, which is complementary with its approach to due diligence.
The decision making process at Yahoo has been, for me, wonky for a long time. The decision to release the breach information after the deal process and before the Verizon deal closes strikes me as an interesting management decision.
Documentum is an outfit that some big companies have to use. Other big outfits have hired integrators like IBM to make Documentum the go to system for creating laws and regulations. Other companies looking for a way to keep track of digital information believed the hyperbole about Documentum. Sure, one can get Documentum to "work." But like other large scale, multipurpose content processing and management systems, considerable expertise, money, and time are often necessary. Documentum is now more than a quarter century young. Like other giant companies buying late 1980s technology, the job of generating sufficient cash flow is a big one. How is that acquisition of Autonomy going, Hewlett Packard? Oh, right. HP sold Autonomy and has a date in court related to that deal. What about Lexmark and ISYS Search Software? Are those empty offices an indication of rough water? What about IBM and Vivisimo? Oracle and Endeca? Dassault and Exalead? You get the idea. Buy a search vendor and discover that the demand for cash to make the systems hop, skip, and jump are significant. Then there is the pesky problem of open source software. Magento, anyone?
Now OpenText has purchased one of the US Food and Drug Administration's all time favorite software systems. No doubt that visions of big bucks, juicy renewals, and opportunities to sell hot OpenText properties like BASIS, Fulcrum, and BRS Search are dancing in the heads of the Canadian business wizards.
I learned that OpenText is the proud new owner of Documentum. You can read the details, such as they are, in "OpenText Signs Deal for Dell EMC Division." I learned that Documentum carried a price tag of $1.62 billion, a little more than what Oracle paid for Endeca and what Microsoft paid for the fascinating and legally confused Fast Search & Transfer content processing systems. OpenText, to its credit, paid one tenth the amount Hewlett Packard paid for Autonomy.
I learned:
"This acquisition further strengthens OpenText as a leader in enterprise information management, enabling customers to capture their digital future and transform into information-based businesses," OpenText CEO Mark Barrenechea said in a statement Monday. "We are very excited about the opportunities which ECD and Documentum bring, and I look forward to welcoming our new customers, employees, and partners to OpenText."
I also noted "Moody's Places Open Text (OTEX) Ratings on Review for Downgrade." That write up informed me:
Open Text plans to finance the acquisition with a combination of cash on hand, debt and equity. If the company raises equity to finance a significant portion of the purchase price, the Ba1 CFR will likely be confirmed. In a scenario where the company funds the acquisition with just cash on hand and new debt, the Ba1 CFR could face downward pressure. However, in such case Moody's would evaluate the company's ongoing commitment and capacity to de-lever, which could mitigate downward rating pressure. Negative ratings movement related to the CFR, if any, would be limited to one notch.
This is financial double talk for we are just not that confident that OpenText can make this deal spew revenue growth and hefty, sustainable profits. But my interpretation is fueled by Kentucky creek water. Your perception may differ. May I suggest you put your life savings into OpenText stock if you see rainbows, unicorns, and tooth fairies in this deal.
I noted this passage:
Open Text has made over $3 billion of acquisitions since 2005 and although the company does not break out results of acquired companies, EBITDA margins have increased to 35% from 17% over this period.
Get out your checkbook. Let the good times roll.
My view from rural Kentucky is less optimistic. Here are the points I noted on my Dollar General notepad as I worked through the articles about this deal:
Michael Dell was quick to dump Documentum, underscoring the silliness of EMC's rationale for buying the company in 2003 for about $1.7 billion
The cost of maintaining Documentum server and the eight acquired company's technology is likely to be tough to control
The money needed to keep a 25 year old platform in tip top shape to compete with more youthful alternatives makes me wonder how OpenText will finance innovation
The open source alternatives, whether for nifty NoSQL methods or clones of more traditional content management systems constructed by programmers with time on their hands, are likely to be a challenge.
To sum up, OpenText is a roll up of overlapping and often competing products and services. I hope the OpenText marketing department is able to sort out when to use which OpenText product. If customers are not confused, that's good. If the customers are confused, the time to close a deal for a giant, rest home qualified software is likely to be lengthy.
OpenText is much loved by those in Canada. I recall the affection felt for Blackberry. Stakeholders will be watching OpenText to make sure that it does not mix up raspberries and blackberries. Blackberries, by the way, have "drupelets." That sounds like Drupal to me.
Stephen E Arnold, September 14, 2016
I read "Hewlett Packard Offloads Last Autonomy Assets in Software Deal." I think that Autonomy is now going back home. Blood pudding, the derbies, and Indian take aways—yes, the verdant isle.
The union of Hewlett Packard (once an ink outfit) and the love child of Bayesian and Laplacian methods is burst asunder. HPE (the kissin' cousin of the ink outfit) fabricated a deal only lawyers, MBAs, and accountants can conjure.
There is an $8 billion deal, cash to HPE, and a fresh swath of lush pasture for Micro Focus to cultivate.
I learned:
"Autonomy doesn't really exist as an entity, just the products," said Kevin Loosemore, executive chairman of Micro Focus. Loosemore said the Newbury-based business conducted due diligence across all of the products included in the deal, with no different approach taken for the Autonomy assets. No legal liabilities from Autonomy will be transferred to Micro Focus.
Integration is what Micro Focus does. Autonomy embodied in products was once a goal for some senior Autonomy executives. The golden sun is rising over the mid 1990s technology.
We wish Micro Focus well. We wish HPE well as it moves toward the resolution of its claims against Autonomy for assorted misdeeds.
Without search, HPE ceases to interest me. While HPE was involved in search, there was some excitement generated, but that is winding down and, for some I imagine, has long since vaporized.
I will have fond memories of HP blaming Autonomy for HP's decision to buy Autonomy. Amazing. One of the great comedic moments in search and fading technology management.
Autonomy is dead. Long live Autonomy. Bayes lasted 60 years; Autonomy may have some legs even if embodied in other products. IDOL hands are the devil's playthings I think. PS. I will miss the chipper emails from BM.com. Substantive stuff.
Stephen E Arnold, September 12, 2016
I learned about the Ami search system called Albert a decade ago. My notes indicated that at that time the company was Swiss but had strong ties to France. Not surprisingly, when Ami's market momentum dictated a sale, a French company stepped forward and bought Ami and its happy face identity:
Bertin Technologies has integrated Ami Albert into its market intelligence suite. Search appears to be a utility function. The company says that it is "a publisher and integrator of cutting edge software solutions." The company offers cyber security, digital intelligence, and speech processing.
According to the deal description on the Bertin Web site:
The ability to offer Market Intelligence and Risk Intelligence sees the creation of a key player in Web Content Mining, whose international outlook is supported by an industrial group with a presence in 15 countries.
Ami, a search vendor, morphed into a market intelligence company. When the deal was announced in mid 2015, AMI had 150 clients. The company operated via two subsidiaries in the UK and Morocco. The unique value of Ami comes from Bertin's capabilities.
In 2006, Ami counted LexisNexis, Sinequa, Lingway, and itself via the Go Albert unit as "partners."
The company's search interface looked like this before Ami pivoted to content scraping and "market intelligence."
Search results looked like this:
Ami emphasized that it could perform metasearch functions; that is, take a user's query and send it to different systems with individual search interfaces. Here's how Ami presented this idea to prospective customers:
Ami also emulated the analytic report methods found in i2 Analyst's Notebook and Palantir Technologies, among others.
No details about the terms of the deal were announced. I did not include Ami Albert in any of the Enterprise Search Report profiles I created. The company seemed to be focused on building traction in Europe, not the US. In retrospect, Ami's trajectory is similar to many other search vendors'. The company enters the market, moves forward for ten years, and then sells. A new owner is probably a better fate than locking the doors and turning off the lights.
Stephen E Arnold, August 22, 2016
I am not much of a worker. I am fat, lazy, indifferent, and a good citizen of Harrod's Creek, my home in rural Kentucky. That's why I don't understand articles like "Yahoo CEO Marissa Mayer Explains How She Worked 130 Hours a Week and Why It Matters."
I noted this point:
Mayer [top Yahooligan and Xoogler] added that hard work is what separates startups that succeed and fail, and that she's able to tell which ones are more likely to succeed — without even knowing what they do — by simply looking at their work ethics.
I recall reading "Here's What Happened To All 53 of Marissa Mayer's Yahoo Acquisitions." If the information is this write up is correct, the Xoogler asserted success with these acquisitions. I noted:
The reasons for Yahoo's decline are complex. But what's clear is that the MaVeNS and acquisitions rescue strategy hasn't been able to save the company from itself, despite Mayer's protestations that it was successful.
So what's the disconnect? Talking and believing are easy, even when one works without sleep. Delivering is a different kettle of fish.
My slothful self thinks that there is a gap between hard work, recognizing winners from start up land, and creating a successful company. If Ms. Mayer's Yahoo were a success, would not Yahoo be more than a unit of the old America Online, which is owned by a former Baby Bell?
I am too lazy to think about that. I need a nap.
Stephen E Arnold, August 16, 2016
Palantir Technologies has developed a fondness for Silk. Silk is an interactive data visualization company. You can read about the announcement in "CIA-Backed Palantir Just Bought This Entire Startup Team." If the write up is correct, Silk is an "acquihire" play, not a product play. I learned:
Employees of the graph and chart-making platform will directly join Palantir, leaving the Silk platform behind running on its own. Meanwhile, the Silk team will "work on even bigger and more important data problems"
A British newspaper described Silk as a "Tumblr for data." Silk's technology allowed a person viewing an interactive Silk-generated visualization to point and click to explore the data. A Silk user can flip between a map or a traditional bar chart, also with a click.
Several observations:
Palantir wants to add to its secret sauce with some visual exploration spice. The wheel menu was hot years ago, but the shelf life of "wow" can be short
Palantir has designs on the commercial sector, which makes sense. Even though Palantir has government work, the banks and pharma companies may have a quicker buy cycle to go with their desire for instant analysis
Buying a company to get people is one way to deal with the shortage of certain types of technical and management talent.
Palantir competitors like IBM i2 Analyst's Notebook have been, in my opinion, less agile in moving their systems toward the burgeoning millennial decision makers.
Stephen E Arnold, August 15, 2016
Short honk: How does a former Baby Bell plan? The answer appears to be, "Not too much." Navigate to "AOL's Tim Armstrong Says 'Scale Is Imperative' in the Verizon-Yahoo Deal."
Here's the quote to note:
… Because this has been an auction process, he noted, rather than a direct sale, there has been no time to make specific integration plans between Verizon and Yahoo. In fact, according to many sources, Verizon has had little insight into a number of issues, including the terms of the contracts with key employees, that it will need to make plans for the future.
Is this an example of "Fire, ready, aim"? Will two Xooglers blend to create a viable competitor to Facebook and Google? What happens if 1 Xoogler + 1 Xoogler = 0?
Stephen E Arnold, July 30, 2016
When Hewlett Packard split up its business in 2015, consumer-printer firm HP Inc. was created; that entity got custody of HP's CEM platform. Now we learn, from an article at TechCrunch, that "OpenText Acquires HP Customer Experience Content Management for $170 Million." OpenText expects the deal to generate between $85 million and $95 million in its first year alone. Writer Ron Miller describes:
"The package of products sold to OpenText today come from the HP Engage line and includes HP TeamSite, a web content management tool left over from the purchase of Interwoven (which was actually bought by Autonomy before Autonomy was sold to HP), HP MediaBin, a digital asset management solution, HP Qfiniti, a workforce optimization solution for enterprise contact center management, as well as HP Explore, HP Aurasma, and HP Optimost."
Some suspect HP was eager to unload this division from the time of the company's split. Even if that is true, OpenText seems poised to make a lot from their investment; Miller cites the blog post of content-management consultant Tony Byrne:
"The most important thing to understand, though, is that as a vendor OpenText is a financial construct in search of a technology rationale. The company follows a 'roll-up' strategy: purchasing older tools for their maintenance revenue streams, streams which — while not always large — are almost always very profitable."
It is true. In contrast to, say, Google's method of trying nearly every idea conceived within their company and seeing what sticks, OpenText  tends to be deliberate and calculated in their decisions. We are curious to see where this investment goes.
Based in Waterloo, Ontario, OpenText offers tools for enterprise information management, business process management, and customer experience management. Launched in 1991, the company now serves over 100,000 customers around the world. They are also hiring in several locations as of this writing.
Cynthia Murrell, July 27, 2016
Sponsored by ArnoldIT.com, publisher of the CyberOSINT monograph
The article on VentureBeat titled Attivio Raises $31 Million to Help Companies Make Sense of Big Data discusses the promises of profitability that Attivio has made since its inception in 2007. According to Crunchbase, the search vendor has raised over $100 million from four investors. In March 2016, the company closed a financing round at $31M with the expectation of becoming profitable within 2016. The article explains,
"Our increased investment underscores our belief that Attivio has game-changing capabilities for enterprises that have yet to unlock the full value of Big Data," said Oak Investment Partners' managing partner, Edward F. Glassmeyer. Attivio also highlighted such recent business victories as landing lab equipment maker Thermo Fisher Scientific as a client and partnering with medical informatics shop PerkinElmer. Oak Investment Partners, General Electric Pension Trust, and Tenth Avenue Holdings participated in the investment, which pushed Attivio's funding to at least $102 million."
In the VentureBeat Profile about the deal, Stephen Baker, CEO of Attivio makes it clear that 2015 was a turning point for the company, or in his words, "a watershed year." Attivio prides itself on both speeding up the data preparation process and empowering their customers to "achieve true Data Dexterity."  And hopefully they will also be profitable, soon.
Chelsea Kerwin, July 18, 2016
Sponsored by ArnoldIT.com, publisher of the CyberOSINT monograph
There is a Louisville, Kentucky Hidden Web/Dark
Web meet up on July 26, 2016.
Information is at this link: http://bit.ly/29tVKpx.
==
The article on Matthias Kirschner's blog titled US Government Commits to Publish Publicly Financed Software Under Free Software Licenses relates the initiative in the draft policy involving governmental support for increased access to tailored software code built for the Federal Government. Kirschner is the President of the Free Software Foundation Europe, and thereby is interested in promoting the United States' new policy in the European Union. The article explains,
"The Source Code Policy is intended for efficient use of US taxpayers' money and reuse of existing custom-made software across the public sector. It is said to reduce vendor lock-in of the public sector, and decrease duplicate costs for the same code which in return will increase transparency of public agencies. The custom-build software will also be published to the general public either as public domain, or as Free Software so others can improve and reuse the software."
Kirschner believes in empowering people by providing this sort of software, and the US government appears to be equally enthusiastic about promoting innovation rather than redundant software purchases. There are also examples of how non-techy people can use open source resources on the White House article about the draft policy. That article lists tools like free housing counselors, sexual assault data, and even college research through College Scorecard. All in all, this seems like a no-brainer.
Chelsea Kerwin, July 15, 2016
There is a Louisville, Kentucky Hidden Web/Dark
Web meet up on July 26, 2016.
Information is at this link: http://bit.ly/29tVKpx.
Sponsored by ArnoldIT.com, publisher of the CyberOSINT monograph