I cannot remember how many years ago it was since I wrote "Search Sucks" for Barbara Quint, the late editor of Searcher. I recall her comment to me, "Finally, someone in the industry speaks out."
Flash forward a decade. I can now repeat her comment to me with some minor updating: "Finally someone recognized by the capitalist tool, Forbes Magazine, recognizes that search sucks.
The death of search was precipitated by several factors. Mentioning these after a decade of ignoring Web search still makes me angry. The failure of assorted commercial search vendors, the glacial movement of key trade associations, and the ineffectuality of search "experts" still makes me angry.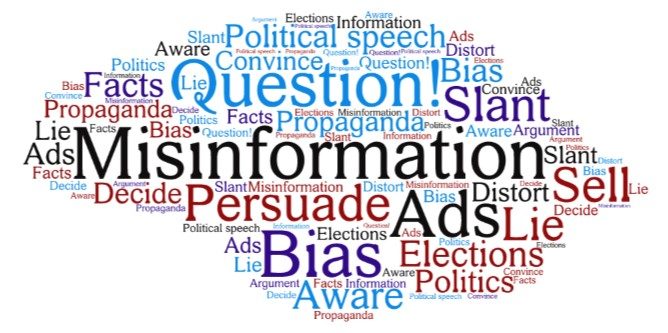 There are other factors contributing to the sorry state of Web search today. Note: I am narrowing my focus to the "free" Web search systems. If I have the energy, I may focus on the remarkable performance of "enterprise search." But not today.
Here are the reasons Web search fell to laughable levels of utility:
Google adopted the GoTo / Overture / Yahoo approach to determining relevance. This is the pay-to-play model.
Search engine optimization "experts" figured out that Google allowed some fiddling with how it determined "relevance." Google and other ad supported search systems then suggested that those listings might decay. The fix? Buy ads.
Users who were born with mobile phones and flexible fingers styled themselves "search experts" along with any other individual who obtains information by looking for "answers" in a "free" Web search system.
The willful abandonment of editorial policies, yardsticks like precision and recall, and human indexing guaranteed that smart software would put the nails in the coffin of relevance. Note: artificial intelligence and super duped automated indexing systems are right about 80 percent of the time when hammering scientific, technical, and engineering information. Toss is blog posts, tweets, and Web content created by people who skipped high school English and the accuracy plummets. Way down, folks. Just like facial recognition systems.
The information presented in "As Search Engines Increasingly Turn To AI They Are Harming Search" is astounding. Not because it is new, but because it is a reflection of what I call the Web search mentality.
Here's an example:
Yet over the past few years, search engines of all kinds have increasingly turned to deep learning-powered categorization and recommendation algorithms to augment and slowly replace the traditional keyword search. Behavioral and interest-based personalization has further eroded the impact of keyword searches, meaning that if ten people all search for the same thing, they may all get different results. As search engines depreciate traditional raw "search" in favor of AI-assisted navigation, the concept of informational access is being harmed and our digital world is being redefined by the limitations of today's AI.
The problem is not artificial intelligence.
It is all about the live streaming, backed by strong DVR capabilities. Digital Trends asks and answers, "What Is YouTube TV? Here's Everything You Need to Know." At a pricy $50 a month (minimum), the service is quite the entertainment investment. For some, though, it may be worth it. Writer Josh Levenson insists that the available features, particularly YouTube TV's version of a cloud-storage DVR, more than make up for its limitations. These shortfalls include fewer channels than competitors, like AT&T TV Now (formerly DirecTV Now) and Sling TV, and support for fewer devices. He tells us:
"Out of all the various features baked into YouTube TV, one stands out from the crowd: Cloud DVR. Granted, that's a tool that most live TV streaming services offer these days, but Google has hit the nail on the head offering a more natural experience—letting you record as much content as you want, which can be stored for up to nine months at an end, putting an end to the storage limits that most competitors impose. …
We also noted:
"Like most streaming services, YouTube TV also offers its customers the option to watch the content on multiple screens at once. To be specific, you'll have the option to create up to six sub-accounts for family members, of which three can watch at the same time. There is no option to upgrade to a higher plan, either—so that's a firm cap at three streams at the same time, but that should be more than enough for most families."
But will most households have a device on hand that can play YouTube TV? To run the service on a 4K television, one needs a set-top stream-capable box or a dedicated streaming stick. And as with any service but PlayStation Vue, viewing on a Playstation 4 is out, but all Xbox Ones are supported. It can be run through a Chrome or Firefox browser on a PC or from the operating system on Android and Apple devices. YouTube TV is also supported on Android TV, Apple TV, Chromecast, Fire TV, Roku OS, Vizio SmartCast televisions, and post-2016 smart TVs from LG and Samsung.
Yes, most could probably find something on which to watch YouTube TV. Is it worth the monthly cost? How long will Google stick with the service? Who has time for multiple streaming services? What about Twitch.tv? How can a YouTuber message another? What about child suitable options? Perhaps benched AI whiz Mustafa Suleyman is available to contribute to resolving thorny YouTube questions?
Many questions for a company with remarkable management acumen.
Cynthia Murrell, August 22, 2019
DarkCyber found "We Asked Def Con Attendees Why People Are Still Getting Hacked" quite interesting. The write up presents information from different individuals and sources about the surprising ineffectiveness of cyber security. Significant money, dozens of start ups, and some mouth watering marketing have been generated. But the big question, "Why are people still getting hacked?" remains perched on a power line like a digital bird of prey.
Here are a couple of statements from the write up which DarkCyber finds interesting:
As the [cyber security] industry matures, it's becoming clear that it must be held accountable for a lack of diversity and a sometimes toxic and misogynistic culture.
This theme does sound familiar. Perhaps the opportunity to make money and do some "real coding" is in a business sector where the investment dollars are flowing and the personal payoffs are possibly higher.
Why are people getting hacked? DarkCyber noted a couple of points which are difficult to deflect:
People will always get hacked. This answer to the question is the digital equivalent of "just because."
People are the weak link: Loose lips, friends, being human. This answer to the question is related to "just because."
People don't update their systems. Yep, humans again.
What's the fix? Teach those humans what to do.
Perhaps a better question is, "What's the business sector with more potential for a coder who is not interested is displaying pizza joint icons on a mobile map?"
The answer is cyber security. The write up explains the answer this way:
There's more money pouring into cybersecurity than ever, but we continue to see high-profile (and devastating) hacks. At the same time, cybersecurity as an industry is no longer made up of lone coders and small, grey-hat hacking groups; it's a gigantic industry with startups worth billions of dollars.
Is it possible that the incentive to "fix" cyber security is that there is easy money, fearful customers, and uncertain outcomes for those breached.
FUD worked for IBM, and it may be working for the cyber security sector today and it may be the horse to back in the race to big paydays tomorrow.
But those pesky humans—still a problem.
Stephen E Arnold, August 18, 2019
I read "Google Attacks Windows by Comparing It to a Broken-Down Car." Classy on two criteria:
TechRadar's story title. DarkCyber loved the "broken down" bound phrase
Google's decision to diminish the Microsoft system.
The Google has coveted Microsoft's position in the computing world. The company rolled out its word processing, presentation, and ledger software specifically to undermine Microsoft Office. Years ago a Googler explained the strategy. (Sorry. I can't tell you why a real Googler was talking to a person who lives in rural Kentucky.)
Humor is useful, particularly for stand up comedians. Jack Benny made fun of Fred Allen. The two had a feud.
The difference is that from where I view the world across the hollows and streams filled with mine drainage:
Both companies deliver software and services which are deeply problematic. Whether it is Google's irrelevant results on ad choked page or Microsoft's updates which kill systems upon which people rely for "work" — both outfits have some technical work to do.
Both companies are monopolies in distinct ways. Google controls a number of services; for example, content delivery via the Android complex. Microsoft dominates in business software.
Both companies have an arrogance which surfaces in product support and public messaging.
To sum up, two deeply flawed organizations sniping at one another is less amusing than what flows from professional comedians.
The ad and the news giant reporting about the ad remind me of individuals who think that their insights are really clever.
Maybe they are, but will high school antics determine what type of laptop computer I will buy? Nope. I am happy with an eight year old Mac Air. No reason to change because advances in the tools I use on a day to day basis are not changing in a meaningful, useful manner.
When innovation stalls and creativity wanes, why not go for jokes?
Stephen E Arnold, August 16, 2019
Last year, Google faced a strong employee backlash when it was revealed the company had been working with the Department of Defense on its AI drone program through the secretive Project Maven. Lest anyone thought the company's supposed change of heart was genuine, it seems it has simply become more underhanded about it. The Intercept reports, "Google Continues Investments in Military and Police AI Technology Through Venture Capital Arm." Writer Lee Fang reveals:
"Rather than directly engage in controversial contracts, Google is providing financial, technological, and engineering support to a range of startups through Gradient Ventures, a venture capital arm that Google launched in 2017 to nurture companies deploying AI in a range of fields. Google promises interested firms access to its own AI training data and sometimes places Google engineers within the companies as a resource. The firms it supports include companies that provide AI technology to military and law enforcement. …"
Evidence? There are emails:
"Google employees — who spoke anonymously, fearing reprisal — said the work embraced by Gradient Ventures startups appears to circumvent the commitment by their employer to carefully vet and disclose military and law enforcement applications of AI technology. The startups not only receive financial support from Google. Google employees shared internal company emails with The Intercept that stated that all firms backed by Gradient Ventures 'will be able to access vast swaths of training data that Google has accumulated to train their own AI systems' and 'will have the opportunity to receive advanced AI trainings from Google.'"
These internal emails also reveal that senior Google engineers rotate into firms backed by Gradient Ventures. This includes CAPE Productions, which supplies drone-surveillance technology to U.S. law enforcement, and Cogniac, which does the same for both law enforcement and the military. See the article for more on each of these companies.
Naturally, Google tries to dismiss the arrangements as run-of-the mill investments with minimal involvement on their part. A company called Enduril may be one beneficiary of Google's anti government actions, and the company is hiring.
Cynthia Murrell, August 15, 2019
Years ago Google provided a Web search system. People used the system because it provided more comprehensive results than AltaVista, Lycos, and similar systems. People accepted Google. There are online users who use no other mechanism for locating online information.
Google was mostly above criticism. Stakeholders were happy. Employees were happy. Search engine optimization experts were happy. The only people who were not happy were a small minority of online users.
Now, accusing Google, seems to be a new a cottage industry.
Sometime today (Wednesday,August 14, 2019), an anonymous Xoogler (the term for a former Google employee) will allegedly leak internal and presumably confidential documents. These documents will explain how objective algorithms allegedly have been adjusted to return non-objective search results. You can read this pre announcement of the alleged Google document dump at ""The Distortion Is Grotesque" – Google Insider Turns Over 950 Pages Documenting Bias To DoJ."
SparkToro published "Less Than Half of Google Searches Now Result in a Click" contains allegedly accurate information which suggests that Google's online advertising has a dark side. Here's a statement which caught DarkCyber's attention:
We've passed a milestone in Google's evolution from search engine to walled-garden. In June of 2019, for the first time, a majority of all browser-based searches on Google.com resulted in zero-clicks.
If this assertion is accurate, Google is auctioning off the possibility that an ad will yield an interested buyer. There would be no purchase, but the likelihood is that a human would read an ad and then visit the advertiser's landing page or Web site exists.
This article says that less than half of the Google ads produce a click. There's a chart which makes the point clear:
The black solid color reports / shows that 50.33 percent of the data collected and compiled by Jumpshot illustrates ads which produce no clicks.
Sounds horrible, right? But advertisers are buying the possibility of a click, not a click. Advertisers don't pay if there is no click.
Google, if these data are correct, is inefficient for advertisers. Google is also inefficient for users. Google is assumed to be efficient.
DarkCyber interprets these data in a different way:
Google is rife with inefficiency, at least in the ad click function
Advertisers may have one perception, and the user behavior illustrates a reality: Ads are not delivering what advertisers need them to deliver; namely, eyeballs
The erosion of relevance in results and ads combine to suggest that users may be faced with query results which are dissonant; that is, the expected results are supposed to be relevant but may not be and the ads displayed in the results list and around the results list are slightly off kilter. This evokes, at least in my research team's experience, a statement like "Google is not returning results which match my query."
Mobile presents another problem. Due to limited screen real estate and embedded ads presented as objective data, the results are difficult to see across a span of hits. A single hit is presented, and most users assume that the search result if the most relevant. DarkCyber has written about the Cuba Libre result before. Standing in front of the restaurant, Google did not display the restaurant on a Google Map. The former Gizmo editor for USA Today was in my group, and that individual pointed out the anomaly. The answer I offered was a question, "Do you think Google's database is objective?" The tech reporter looked at me and asked, "What?"
So, it's now early in the US Eastern time zone, 545 am to be exact. Will the Google document dump take place today? Will the Sparktoro data capture attention?
DarkCyber believes that most people are now conditioned by direct and indirect means to perceive Google as objective, essential, an information utility like a 24×7 old school public library reference desk librarian.
Changing user habits and perceptions is difficult. Talking about how search can work, should work, and does work is more difficult. And most difficult is the job of explaining to the goldfish that the school of chums are in something called "water" is most difficult.
Philosophy aside, these two "real news" stories are examples of a new blood sport: Slashing at the GOOG. A thousand cuts will kill. Isn't that's the assumption in this catchphrase.
Stephen E Arnold, August 14, 2019
US President Donald Trump is daily criticized by US news outlets. One of the latest criticisms is how Trump is handing trade negotiations with China. Trump's take is that he is fighting for a better trade agreement that does not take advantage of the US, while his opposition says he wants more money in his pocket and is screwing everything up for the US economy. As a result of the Chinese-US trade conflict, rumors circulated that many companies would take their manufacturing jobs elsewhere; among them was Microsoft.
ITProPortal states that the rumor is false in their story, "Microsoft Says It Won't Be Quitting China." Microsoft was not the only company that was believed to withdraw from China; Amazon, HP, and Dell were also on the list that would move their factories to southeast Asian countries. The US-China trade war was not the only reason these companies were going to leave. Raising labor costs was a big issue.
Microsoft will stay in China and continue to have its factories manufacture Xbox parts. However, the other companies on the list might leave:
"When HP was asked to discuss the report, the company told Tom's Hardware it won't discuss rumors, but that it 'shares industry concerns that broad-based tariffs harm consumers by increasing the cost of electronics.'"
The trade war affected technology company Huawei, believed to be a threat to national security, and ZTE was almost destroyed.
China is a hard country to abandon. Even if the labor costs go up, nothing can beat the amount of people to market products to and there never is a labor shortage.
Whitney Grace, Augustk 13, 2019
DarkCyber noted Russia's demand that Google not advertise on YouTube illegal events. The demand was reported by the real news outfit Thomson Reuters. You can read the story at this link. Russia experienced some protests over the weekend. Roscomnadzor, an information watchdog, concluded that YouTube was a vector for dissemination of information about the protests.
WWGD (What would Google do)?
Google does not want to lose traction in the Russian market. Yandex is an issue, and that service seems somewhat compliant.
What are the options?
Google could man up to Russia and refuse. Russia would then take steps to block access to YouTube. Even if those in Russia find a work around, traffic would probably decline. Reduced traffic means less revenue. Plus, irritating Russian regulators could have an impact of Google business, employees, and access to permits.
Google could roll over. Revenues would be preserved, but Google would face direct and indirect pressure to provide more data to Russian authorities. The compliant Google might find itself facing tough decision after tough decision as it tries to preserve revenue and deflect attempts to become a cat's paw for Russian authorities.
Google could try to craft a China play. On the surface, Google could appear to play hardball. At the same time, the world's largest search engine finds ways to wedge into a big market. In China, Google has played the education card. A China Google institute for artificial intelligence research has been funded, and it is publishing papers, doing research, and engaging in information sharing.
Which option will Google exercise in Russia?
DarkCyber is not much in the prediction business. But option 3 or "have your cake and it it too but in secret" may be a contender.
The problem for Google is that it operates like a country, and it is not too keen to have its power threatened. But Google does not have a leader like Mr. Putin, nor an army, nor a Roscomnadzor.
Worth watching because it may be difficult to block content that Russia decides is inappropriate. Russia would prefer to control YouTube content available in Russia directly. Google activity is likely to be undesirable. Will Google declare war on Russia, or will it channel Chamberlain?
Stephen E Arnold, August 12, 2019
I read in the Jeff Bezos owned Washington Post this story: "YouTube's Arbitrary Standards: Stars Keep Making Money Even after Breaking the Rules." The subtitle is a less than subtle dig at what WaPo perceives as the soft, vulnerable underbelly of Googzilla:
Moderators describe a chaotic workplace where exceptions for lucrative influencers are the norm.
What is the story about? The word choice in the headlines make the message clear: Google is a corrupt, Wild West. The words in the headline and subhead I noted are:
arbitrary

money

breaking

chaotic

exceptions

lucrative

norm.
Is it necessary to work through the complete write up? I have the frame. This is "real news", which may be as problematic as the high school management methods in operation at Google.
Let's take a look at a couple of examples of "real news":
Here's the unfair angle:
With each crisis, YouTube has raced to update its guidelines for which types of content are allowed to benefit from its powerful advertising engine — depriving creators of those dollars if they break too many rules. That also penalizes YouTube, which splits the advertising revenue with its stars.
Nifty word choice: crisis, race, powerful, dollars, break, and the biggie "advertising revenue."
That's it. Advertising revenue. Google has. WaPo doesn't. Perhaps, just perhaps, Amazon wants. Do you think?
Now the human deciders. Do they decide? WaPo reports the "real news" this way:
But unlike at rivals like Facebook and Twitter, many YouTube moderators aren't able to delete content themselves. Instead, they are limited to recommending whether a piece of content is safe to run ads, flagging it to higher-ups who make the ultimate decision.
The words used are interesting:
unlike

Facebook

Twitter

aren't

limited

recommending

higher ups
Okay, that's enough for me. I have the message.
What if WaPo compared and contrasted YouTube with Twitch, an Amazon owned gaming platform. In my lectures at the TechnoSecurity & Digital Forensics Conference, I showed LE and intel professionals, Twitch's:
online gambling

soft porn

encoded messages

pirated first run motion pictures

streaming US television programs
Twitch talent can be banned; for example, SweetSaltyPeach. But this star resurfaced with ads a few days later as RachelKay. Same art. Same approach which is designed to appeal the the Twitch audience. How do I know? Well, those pre roll ads and the prompt removal of the ban. Why put RachelKay back on the program? Maybe ad revenue?
My question is, "Why not dive into the toxic gaming culture and the failure of moderation on Twitch?" The focus on Google is interesting, but explaining that problems are particular to Google is interesting.
One thing is certain: The write up is so blatantly anti Google that it is funny.
Why not do a bit of research into the online streaming service of the WaPo's owner?
Oh, right, that's not "real news."
What's my point? Amazon is just as Googley as Google. Perhaps an editor at the WaPo should check out Twitch before attacking what is not much different than Amazon's own video service.
Stephen E Arnold, August 10, 2019
DarkCyber noted a write up called "Google Is Testing a Monthly App Subscription Service for Android." The write up asserts:
Google has been testing a monthly subscription service for apps and games, under the name Google Play Pass. The move to a subscription model has been rumored since before Apple introduced its 'Apple Arcade' offering earlier in the year. The package looks almost ready to launch, with $4.99 (£4.12 in rapidly deflating Borisbucks) set as the monthly fee – not a lot considering it gives access to 'thousands' of apps, all without adverts and In-App Purchasing (IAP).
The revenue streams such a fee would produce are subject to the assumptions plugged into a spreadsheet. Use the "right" assumptions — that is, the ones with the biggest payback to the GOOG — and the analyst can plot the take off trajectory of a Chengdu J-20.
DarkCyber has a few questions:
Are the likely economic penalties some government agencies may impose on Google sufficiently dire to warrant this "stable" revenue play?
Are advertising revenues weakening so that an "old school" money making model is needed?
Is Google assembling a billing model to support its initiatives in online gaming; for example, subscribers get access to pre release digital "goodies" for gamers?
Worth monitoring because this change is another signal that the "old" Google may be fading.
Stephen E Arnold, August 1, 2019