Curious about the cost of maintaining a computer infrastructures. Companies may know how much is spent to maintain the plumbing, but those numbers are usually buried in accounting-speak within the company. Details rarely emerge.
Here's a useful chart about how much spending for information technology goes to maintain the old stuff and the status quo versus how much goes to the nifty new technology:
The important line is the solid blue one. Notice that the US Federal government spent $0.68 cents of every IT dollar on operations and maintenance in 2010. Jump to the 2017 estimate. Notice that the status quo is likely to consume $0.77 cents of every IT dollar.
Progress? If you want to dig into the information behind this chart, you can find the report GAO 677454 by running queries on the Alphabet Google system m. The title of the report is "Information Technology. Federal Agencies Need to Address Aging Legacy Systems." Don't bother trying the search box on the GAO.org Web site. The document is not in the index.
If you are not too keen on running old school mobile queries or talking to your nifty voice enabled search system, you can find the document at this link.
I want to point out that Palantir Technologies may see these types of data as proof that the US government needs to approach information technology in a different manner.
Stephen E Arnold, September 26, 2016
Remember ShrinkyDinks. Kids decorate pieces of plastic. The plastic then gets smaller when heated. I believe the ShrinkyDink management process has been disclosed. The innovator? Marissa Mayer, the former Google search guru turned business management maven.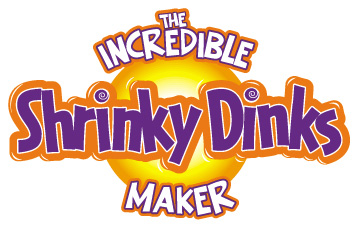 What's the ShrinkyDink approach to running a business? Take a revenue stream, decorate it with slick talk, and then reduce revenues and reputation. The result is a nifty entity with less value. Bad news? No. The upside is that Vanity Fair puts a positive spin on how bad news just get worse. A purple paradox!
ShrinkyDink Management. Pop business thinking into a slightly warmed market and watch those products and revenues become tinier as you watch in real time. Small is beautiful, right? I can envision a new study from Harvard University's business school on the topic. Then comes an HBR podcast interview with Marissa Mayer, the Xoogler behind the ShrinkyDink method. A collaboration with Clayton Christensen is on deck. A book. Maybe a movie deal with Oliver Stone? As a follow up to "Snowden," Stone writes, produces, and directs "Marissa: Making Big Little." The film stars Ms. Mayer herself as the true Yahoo.
I read "Yahoo Verizon Deal May Be Complicated by Historic Hack." Yahoo was "hacked," according to the write up. Okay, but I read "hack" as a synonym for "We did not have adequate security in place."
The write up points out:
The biggest question is when Yahoo found out about the breach and how long it waited to disclose it publicly, said Keatron Evans, a partner at consulting firm Blink Digital Security. (Kara Swisher at Recode reported that Verizon isn't happy about Yahoo's disclosures about the hack.)
CNBC points out that fixing the "problem" will be expensive. The write up includes this statement from the Xoogler run Yahoo:
"Such events could result in large expenditures to investigate or remediate, to recover data, to repair or replace networks or information systems, including changes to security measures, to deploy additional personnel, to defend litigation or to protect against similar future events, and may cause damage to our reputation or loss of revenue," Yahoo warned.
Of interest to me is the notion that information about 500 million users was lost. The date of the problem seems to be about two years ago. My thought is that information about the breach took a long time to be discovered and disclosed.
Along the timeline was the sale of Yahoo to Verizon. Verizon issued a statement about this little surprise:
Within the last two days, we were notified of Yahoo's security incident. We understand that Yahoo is conducting an active investigation of this matter, but we otherwise have limited information and understanding of the impact. We will evaluate as the investigation continues through the lens of overall Verizon interests, including consumers, customers, shareholders and related communities. Until then, we are not in position to further comment.
I highlighted in bold the two points which snagged my attention:
First, Verizon went through its due diligence and did not discover that Yahoo's security had managed to lose 500 million customers' data. What's this say about Yahoo's ability to figure out what's going on in its own system? What's this say about Yahoo management's attention to detail? What's this say about Verizon's due diligence processes?
Second, Verizon seems to suggest that if its "interests" are not served, the former Baby Bell may want to rethink its deal to buy Yahoo. That's understandable, but it raises the question, "What was Verizon's Plan B if Yahoo presented the company with a surprise?" It seems there was no contingency, which is complementary with its approach to due diligence.
The decision making process at Yahoo has been, for me, wonky for a long time. The decision to release the breach information after the deal process and before the Verizon deal closes strikes me as an interesting management decision.
No one knows if I am an addled goose. That's part of the magic of the mostly anonymous Internet unless a person wants to create a "real" identity. Cryptocurrencies like Bitcoin operate on fancy technology and trust.
A single Bitcoin is trading at about $600 per token, frequent hacks are trashing reputation of the cryptocurrency for some users.
In an article that appeared on CryptoCoinNews.com, and titled Hacked BitcoinTalk.org User Data Goes Up for Sale on Dark Web, the author reveals that –
In May 2015, BitcoinTalk was the victim of a social engineering attack after an unknown hacker targeted an employee of NFOrce, BitcoinTalk's ISP. In a revelation on Reddit at the time, forum operator and administrator Theymos hinted that password hashes, private messages, emails and other user details could be compromised.
The stolen data can be used to gain access to user accounts that further can be utilized for stealing Bitcoins. Earlier in August 2016, Bitcoins worth $72 million were stolen from the Bitfinex exchange in Hong Kong.
Other major issue with Bitcoin is that it is unregulated. It can lose its entire value in a single day. Moreover, its exchange rate and monetary value is still pegged against the mighty Greenback.
As a reminder of the risk associated with cryptocurrencies, the hacked Bitcoin.org data is on sale on Dark Net for 1 Bitcoin token.
Governments are trying to find a way to corral Bitcoin and other digital currencies. As Bitcoins are unregulated, and pose threat for conventional currencies, governments and financial institutions are up in arms against entities that use this digital currency. As tracking technology improves, we think the anonymity of some digital transactions will be stripped away.
Vishal Ingole, September 23, 2016
I read two stories. These stories seem unrelated. The first is "Defense Department Reaffirms Its Commitment to Venture Investing." The second is "Facebook and Twitter Join Coalition to Improve Social Media Newsgathering."
Let's look at the short item about the US Department of Defense reaffirming its interest in funding new technology. In my forthcoming, Dark Web Notebook, I point to a Web page which contains a run down of more than 100 open source software components. The software does information collection and processing functions. But the main point is that the organizations creating the code is one of the more interesting lists of entities performing next generation innovation for the Department of Defense. The write up cited above states:
Not everyone is comfortable with a government entity backing what can be sensitive technologies (not to mention the privacy issues wrought by the NSA's practices and deployment of new tech tools).
My view is that In-Q-Tel is a more visible entity than some of the Department of Defense activities. DoD, in fact, has been in the innovation far longer than In-Q-Tel. One might suggest that substantive innovation emerges from the DoD programs; for example, the DoD is the progenitor of the Internet. My view is that more disruption may be evident in what the DoD is funding than in what the In-Q-Tel organization is funding. The write up misses an important point in my opinion. DoD looks out the windshield of innovation and In-Q-Tel looks at the world via a rear view mirror. Case in point: funding open source software related to Dark Web actions. In-Q-Tel funding companies which often have been in existence for years prior to receiving an infusion of cash and some help making sales calls in the US government.
The second write up also underscores a need for change. The idea is that old fashioned approaches are not needed. New fangled approaches are the cat's pajamas. The problem is that the new fangled methods make some interesting errors. To fix this, high profile social media companies are going to invent a fix via a coalition.
A method with practiced for news gathering exists. Traditional newspapers illustrate the method. The process works reasonably well. More accurately, the process worked when resources were available to employ individuals who conducted interviews and performed research.
The traditional method changed with software able to count who clicked on what, people with many digital friends, and systems which collect information and figure out what is important.
Now after some interesting mistakes, Internet giants are eager to improve what I call the millennial news method:
Channel 4 News, the Telegraph, the New York Times, Washington Post, BuzzFeed News, ABC News in Australia and Agence France-Presse are among more than 20 news organizations to have signed up to the partner network, which is being organized through Google-backed First Draft.
Now Facebook (big dog) and Twitter (starving dog) are in the game. The point is that the millennial methods appear to work. Unfortunately fake news and other oddities creep into the smart systems. The new methods also help foster tension between the remaining traditional news outfits and the comparative newcomers or disruptors.
The idea of teaming up to improve smart software is interesting. The goal, of course, is to obtain high value information at the lowest possible cost; that is, with the fewest number of humans as possible.
When I read these two articles, I noted three ideas which struck me as worth thinking about:
Methods exist which work yet interest gravitates away from what works to a need to find a better, more innovative process
The perception that traditional methods practiced by the Department of Defense and old school newspapers are less useful than "new" approach may slow down innovation or, even worse, get the focus fuzzy.
The Silicon Valley fascination with the bright and shiny may produce wasteful, duplicate efforts.
Stephen E Arnold, September 23, 2016
Monitoring online fraud has become an increasingly popular application for machine learning and search technology. The Telegraph reported Cambridge AI fraud detection group raises £6.2m. The company, Featurespace, grew out of Cambridge University and its ARIC technology goes beyond rule-based fraud-detection. It scans all activity on a network and thus learns what registers as fraudulent or suspicious. The write-up tells us,
The company has now raised $9m (£6.2m), which it will use to open a US office after signing two big stateside deals. The funding is led by US fintech investor TTV Capital – the first time it has backed a UK company – and early stage investors Imperial Innovations and Nesta.
Mike Lynch, the renowned technology investor who founded software group Autonomy before its $11.7bn sale to Hewlett Packard, has previously invested in the company and sits on its board. Ms King said Featurespace had won a contract with a major US bank, as well as payments company TSYS, which processes MasterCard and Visa transactions."
Overall, the company aims to protect consumers from credit and debit card fraud. The article reminds us that millions of consumers have been affected by stolen credit and debit card information. Betfair, William Hill and VocaLink are current customers of Featurespace and several banks are using its technology too. Will this become a big ticket application for these machine learning technologies?
Megan Feil, September 21, 2016
Sponsored by ArnoldIT.com, publisher of the CyberOSINT monograph
There is a Louisville, Kentucky Hidden Web/Dark Web meet up on September 27, 2016.
Information is at this link: https://www.meetup.com/Louisville-Hidden-Dark-Web-Meetup/events/233599645/
SLI Systems offers an eCommerce search system. If you followed the history of NBC's search efforts, you may know that SLI Systems has some DNA from Snap Search. The company is an interesting one. It competes with EasyAsk, another eCommerce search vendor.
SLI released its financial results in a news release titled "SLI Systems Announces Financial Research for the Year to 30 June 2016." (Some news releases have the ability to disappear or become a pay to play feature. The release was online an free as of September 6, 2016.)
The write up confirmed what most stakeholders in search and content processing systems may avoid thinking about: Generating revenue in today's economic climate is difficult.
SLI Systems is a $35 million dollar company. The firm lost several big accounts for a range of reasons. The good news is that instead of losing $7 million in FY2015, SLI reported a before tax loss of $162,000. There are no details about what caused the hefty loss 12 months ago or what a new management team to reduce the shortfall by almost $8 million. Great management? Magic?
I circled this chunk of management explanation:
SLI Systems Chairman Greg Cross said: "The 2016 financial year has been a period of significant change for the company. Chris Brennan took over as Chief Executive Officer in October 2015 and since then we have recruited three key executives: a new Chief Revenue Officer, a new Chief Marketing Officer and a new Vice President of Customer Success. Drawing on the expertise of these new recruits and the broader management team, SLI has put in place new business processes and organizational structures to lift the performance of the business for the long term.
He added:
"The company remains in a strong financial position. Although we expect net cash outflows in the coming year as we return to a growth trajectory, we remain confident that we have sufficient cash resources to support the company's plan. We are looking forward to the remainder of the year with cautious optimism," Mr. Cross said.
SLI is based in New Zealand. The mot recent version of the company's Web site does not make it easy to locate the company's address at 78 – 106 Manchester Street. Christchurch 8011. New Zealand. New Zealand Phone: 0800 754 797. The company's office appears to be in the Enterprise Precinct Innovation Center. The firm has an office in San Jose, California. SLI's office locations are available at this link.
Stephen E Arnold, September 14, 2016
An MBA infused article caught my attention. The title was a magnet, and I was not hunting for Google related information. Nevertheless, I read "Larry Page's Grand Plan for Google Looks More Like a Mess than a Success." Before I comment on the write up, I must admit I liked the euphony of "mess" and "success." Ogden Nash would have approved I surmise.
The main point is that Google leveled up and created Alphabet. The idea was that a Ling Temco Vought style outfit would be more in tune with the Loon balloon business, the solving death business, the Google Fiber business, and the other alleged money engines the online ad firm was inventing or, at least, me-too'ing.
The write up points out that some financial discipline is in evidence. Google Fiber and the quite exciting Nest initiatives are under scrutiny. I noted this passage:
the company's self-driving car project still hasn't announced any business plan and a bunch of people have left. The life sciences division Verily has been accused of peddling "slideware," and Google just killed its ambitious build-it-yourself-phone.
Right, the modular phone. Great idea. What happens when the little gem is dropped or the coefficient of friction decreases with use and the electronic bits drop into the garbage disposal?
The write up adds:
right now, the parts of the company that were once the perfect marketing for luring potential talent and showing off Google as the world's most influential tech pioneer, look more like a mess than an advertisement.
Okay. That seems to be a bit negative.
Here in Harrod's Creek, we love the Alphabet Google thing. The MBA-ish write up does not ask this question, "Why does Alphabet Google assume that its new initiatives will succeed?" The DNA of Google is anchored in the proteins of GoTo.com and Overture.com. This means Yahoo purple in these Alphabet Google progeny.
How is that family tree performing? After 15 years, Google has one revenue stream. Google's success with "innovations" seems to be counter to the image the company tries to project. Do MBAs understand the mentality of "go to" members of the math team and science club? The last time I drove down 101 I noted a strong scent of musk when a Google self driving car crept past me. Interesting.
Stephen E Arnold, September 10, 2016
I read "Exclusive: HP Enterprise in Talks to Sell Software Unit to Thoma Bravo – Sources." Who does not love a news story labeled "exclusive" and attributed to "sources" when the subject is Hewlett Packard Enterprise? The thrust of the story is that HPE, fresh from making marketing noises about its enterprise software business, is allegedly selling those software businesses.
Let's assume that this is indeed accurate. The asking price is is in the neighborhood of $8 to $10 billion or more if the excited buyer really wants this collection of software.
Why is HPE selling what it has been working hard to craft into a sustainable revenue stream with healthy profit margins? The write up reports:
HPE's software unit generated $3.6 billion in net revenue in 2015, down from $3.9 billion in 2014. The company has said revenue growth in its software unit has been challenged by a market shift toward cloud subscription offerings.
Yep, these numbers will drive potential buyers into a frenzy.
The word in Harrod's Creek, Kentucky, is that HPE is eager to find a way to make money, boost the company's value to shareholders, and plug into to the fluffy cloud opportunities. HPE's present software may not be the answer for HPE. Another outfit should be able to release a flood of revenue.
One of the goslings (un-named, of course) thought that HPE was going cold turkey to kick its Autonomy habit. The shadow of the search business makes life chilly for the would be technology leader. In an "exclusive" comment to Beyond Search, HPE anticipates victory in its legal flap associated with the purchase of Autonomy for an modest $10 or $11 billion.
We don't know if our un-named gosling is on the right track, but if HPE sells Autonomy and other assorted gems from its software vault, the difference between what HPE paid for Autonomy and then the amount generated by the sale of Autonomy is only a couple billion dollars.
What's a few billion dollars for a focused, consistent, well managed outfit like HPE? A pittance I say.
I wonder, "Does the buyer of HPE's Autonomy-infused bundle recognize the excitement selling search and retrieval will engender?" Sure. These are savvy folks. Generating revenue from proprietary search and content processing software is really easy.
If Google can do, anyone can, right? Oh, Google closed its enterprise search product. Well, what about Palantir? Oh, Palantir relies on open source for findability functions. How about IBM? Oh, shucks, IBM relies on Lucene with home brew code and acquired technology.
As I said, search is easy.
Stephen E Arnold, September 7, 2016
It looks like Google has determined the best way to address its legal challenges in Europe is to infiltrate and influence its governments. The Guardian reports, "Google: New Concerns Raised About Political Influence by Senior 'Revolving Door' Jobs." The personnel-based tactic has apparently worked so well in the U.S. that Google is applying it to the European arena. Writer Jamie Doward cites research by the the Google Transparency Project, a venture of the Campaign for Accountability (CfA), when she writes:
New concerns have been raised about the political influence of Google after research found at least 80 'revolving door' moves in the past decade – instances where the online giant took on government employees and European governments employed Google staff. … The CfA has suggested that the moves are a result of Google seeking to boost its influence in Europe as the company seeks to head off antitrust action and moves to tighten up on online privacy.
The article gets into specifics on who was hired where and when; navigate to it for those details. In sum, Doward writes:
Overall, the research suggests that Google, now part of parent company Alphabet Inc, has hired at least 65 former government officials from within the European Union since 2005.

During the same period, 15 Google employees were appointed to government positions in Europe, gaining what the CfA claims are 'valuable contacts at the heart of the decision-making process'.
Anne Weisemann, CfA executive director, points to Google's success influencing the U.S. government as a driving factor in its EU choices. She notes Google spends more to lobby our federal government than any other company, and that Google execs grace the White House more than once a week, on average. Also, CfA points to more than 250 of these "revolving door" appointments Google has made in the U.S.
For its part, Google claims it is just hiring experts who can answer government officials' many questions about the Internet, about their own business model, and the "opportunity for European businesses to grow online." There's no way that could give Google an unfair advantage, right?
The article concludes with a call to reevaluate how government officials view Google—it is now much more than a search engine, it is a major political actor. Caution is warranted as the company works its way into government-run programs like the UK's National Health Service and school systems. Such choices, ones that can affect the public on a grand scale, should be fully informed. Listening to Google lobbyists, who excel at playing on politicians' technical ignorance, does not count.
Cynthia Murrell, September 7, 2016
Sponsored by ArnoldIT.com, publisher of the CyberOSINT monograph
There is a Louisville, Kentucky Hidden Web/Dark Web meet up on September 27, 2016.
Information is at this link: https://www.meetup.com/Louisville-Hidden-Dark-Web-Meetup/events/233599645/
I noted this write up by the Rupert Murdoch outfit, the Wall Street Journal: "The CIA's Venture-Capital Firm, Like Its Sponsor, Operates in the Shadows." You may have to buy a dead tree version of the Wall Street Journal, go to your public library, or subscribe to read the source itself. (Don't hassle me if the link begs for dollars. Buzz Mr. Murdoch and express your views.)
The point of the article is that the US government's intelligence outfit operates a venture capital firm. That investment entity does business as In-Q-Tel. The goal, in my opinion, is to identify promising technologies which may have application at the Central Intelligence Agency. Please, note that much of the work at the CIA is not public. That's because it mostly operates in secrecy. The fact that a government has secret activities is not exactly news.
Furthermore, whom do you think advises the Central Intelligence Agency and its various units? Choose from the following list:
Immigrants without US entry authorizations
Felons recently released from prison to a half way house
Individuals working for governments antithetical to the posture of the United States
Investigative journalists looking for a gig
Individuals with clearances or a track record of serving the US.
Okay, you picked one to three. You may qualify for work at a large, "real news" outfit. If you selected item four, you now understand why the news about the individuals and the companies exposed to In-Q-Tel is stale.
Obviously those in the spy game want folks who are in the same fox hole.
The write up reveals this stunning factoid: In-Q-Tel provides only limited information about its investments, and some of its trustees have ties to funded companies.
No kidding.
With considerable assiduity, the write up lists the companies in which In-Q-Tel has invested and notes:
Of about 325 investments In-Q-Tel says it has made since its founding, more than 100 weren't announced, although the identities of some of those companies have leaked out. The absence of disclosure can be due to national-security concerns or simply because a startup company doesn't want its financial ties to intelligence publicized, people familiar with the arrangements said. While moneymaking isn't In-Q-Tel's goal, when that happens, such as when a startup it funded goes public, In-Q-Tel can keep the profit and roll it into new projects. It doesn't obtain rights to technology or inventions.
There you go. Why not let another nation's intelligence services invest in high potential but little known innovators? The US government is trying to bring more business discipline to some of its activities. Therefore, is it not logical that an intelligence agency seeking high value products and services can use the proceeds from its investments to further the work of the intelligence agency?
I guess that's a thought foreign to some real journalists.
What does one expect the CIA and In-Q-Tel to do? Publish a daily newspaper detailing the companies, people, and technologies the CIA is interested in? What about going on Fox News and explaining what's hot and what's not in advanced technology? Oh, right. Technology is not as much fun as pundits who over talk one another.
I know that an outfit owned by Rupert Murdoch is in the news business. I know that gathering information from the In-Q-Tel Web site is really difficult. For me, information about In-Q-Tel is a bit of a yawner.
I would much rather read about some of the management methods used in some major media entities. Government efforts to identify cutting edge technologies is just not that interesting to me. Where's the beef? Why not consider why certain categories of investments have not yielded products and services which can be used across missions? Why not explore why Purple Yogi was a dead end and why Palantir is not? Oh, right. That's harder than realizing that in certain types of work one wants to deal with individuals from that fox hole.
Stephen E Arnold, September 4, 2016