A straightforward Reuters news story appeared on Valentine's Day. Title? "Google Protests Eye-Catching $2.6 Billion EU Fine, Judge Disagrees." (This is a trustworthy story because Thomson Reuters provides a link to its trust principles.)
The trustworthy story includes a few interesting factettes about the online ad giant's defensive posture; for example:
The deterrent multipler and another multiplier factor was excessive and unwarranted.
Google's behavior was not anti competitive.
Google's lawyer pointed to the company's "good faith attempts" to remediate itself.
Interesting position for Google. Different legal eagles continue to sing from the decades-old Google hymnal.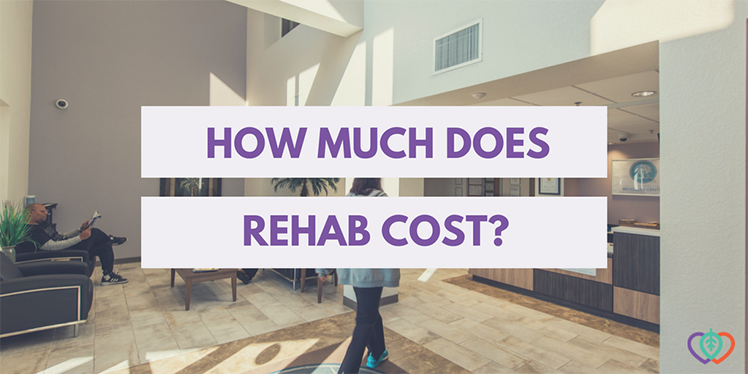 One statement, however, cuts through the "gee, we're trying" and "you are unfair to the Google." This is the quote attributed to EU lawyer Anthony Dawes:
Google's conduct constituted a well established form of abuse.
It does not appear that Google's assurances that it has kicked its habit of being Googley yet. The phrase "well established form of abuse" suggests that a fine may not do the trick.
Maybe the EU should consider a tough love approach:
But what if public criticism, fines, and tough love do not work? What recourse does the EU have? DarkCyber has a hunch that the EU regulators probably use Google on a daily basis to locate information as part of their effort to bring Google into line with the EU's expectations and rules.
Maybe, just maybe, this is the challenge:
Hence, 2020 will be a push-pull affair. Queue "The Imperial March."
Stephen E Arnold, February 21, 2020
DarkCyber noted "Amazon Wants Trump to Testify on Order to Screw Amazon in Pentagon Deal." The Australian information service states:
Amazon Web Services said on Monday it was seeking to depose President Donald Trump and Defense Secretary Mark Esper in its lawsuit over whether the president was trying "to screw Amazon" when it awarded a Pentagon contract for cloud computing to rival Microsoft Corp. The Amazon.com Inc unit alleged that Trump, who has publicly derided Amazon head Jeff Bezos and repeatedly criticized the company, exerted undue influence on the decision to deny it the US$10 billion contract.
Years ago I read the handbook of modern management, De Principatibus by Niccolo Machiavelli. One observation I sort of recall is:
If an injury has to be done to a man it should be so severe that his vengeance need not be feared.
Worth monitoring billionaires fighting.
Stephen E Arnold, February 13, 2020
Forbes, the capitalist tool. Now the magazine seems to be making its doubts about Malcolm's mantra more obvious. The one of precepts of the capitalist tool is:
Anyone who says businessmen deal in facts, not fiction, has never read old five-year projections. – Malcolm Forbes, son of BC Forbes, who founded the magazine
What may be surfacing is push back against greed, success, and materialism.
DarkCyber found this Forbes' article interesting: "Skeletons In The Closet: $2 Billion Cybersecurity Firm Darktrace Haunted By Characters From HP's Failed Autonomy Deal." This passage caught our attention:
Federal prosecutors were apoplectic, saying Hussain and his co-conspirators' crimes reflected "an attitude that, like a James Bond villain or a Mafioso, they were above the law." They also compared him to disgraced WorldCom CEO Bernie Ebbers.
Hussain is the former CFO of the search and content processing company Autonomy. Yep, the outfit which Hewlett Packard bought for $11 billion in 2011. The purchase price reflected the management acumen of Hewlett Packard, a well oiled Silicon Valley machine.
The Forbes' article notes:
As a $5 billion civil fraud suit brought by HP in the U.K. rumbles on, the U.S. has pressed ahead with criminal charges in what prosecutors say is the largest fraud case in the history of the Northern District of California. Hussain, who is in the process of appealing his conviction, is the first of the old Autonomy guard to have been found guilty, going down for 14 counts of wire fraud, one of securities fraud and one of conspiracy. Two others—Autonomy founder and ex-CEO Mike Lynch and former finance vice president Steve Chamberlain—were also charged, but Lynch has yet to appear in court and a U.S. request for the extradition of Lynch is pending in the U.K. Earlier this week, Lynch submitted himself for arrest, in what his lawyers described as a "formality" in the extradition process. Lynch and Hussain are the focus of HP's U.K. civil fraud claim, which lumbered through closing arguments in December and January. They are now awaiting a verdict. Lawyers for all three have professed their clients' innocence.
Forbes then reminds the reader:
The Autonomy connection persists today; half of Darktrace's board and six of its eight top executives are ex-Autonomy folks, which included Gustafsson (ex-corporate controller) and co-CEO Nicole Eagan (ex-chief marketing officer).
The most interesting angle in the story is alleged sexual harassment. What we have is a delightful tale of capitalism, Bondism, financial legerdemain, and me-too assertions.
Let's step back. Is the write up about a brilliantly managed company like Hewlett Packard getting snookered by a company selling text processing technology? Is the write up about the evils of the team assembled by Michael Lynch to bring Bayesian to enterprise search? Is the write up about the personalities involved in the Autonomy and DarkTrace enterprises?
DarkCyber is on the edge of concluding that the real subject of the Forbes' article is that capitalism is bad.
As Malcolm Forbes alleged said:
Unconsciously I had discovered the commentator's secret weapon-that so long as you can wield words, it isn't necessary to know what you're talking about.
What's the business of business? The "old" Forbes may have had the answer. The "new" Forbes is going another direction. k
As Malcolm Forbes allegedly revealed:
You're fortunate when you can afford to be virtuous.
Is Forbes whipping up a lynch mob? That's an interesting approach to capitalism.
Stephen E Arnold, February 11, 2020
DarkCyber noted this CBR Online story: "Mike Lynch Submits Himself for Arrest." The write up states:
Former Autonomy CEO Dr Mike Lynch has submitted himself for arrest this morning, in what his legal team described as a formality required as part of an extradition process initiated by the US Department of Justice.  Lynch is still contesting extradition.
The story about the founder of Autonomy and DarkTrace continues. A free profile about Autonomy is available at this link. (Note: this document is a rough draft prepared for a client before the Hewlett Packard purchase of the company. Also, Autonomy was a client of mine before I retired in 2013.)
Stephen E Arnold, February 5, 2020
We spotted a write up in Techdirt, an interesting publication indeed. The story is "Malware Marketer NSO Group Looks Like It's Blowing Off Facebook's Lawsuit."
The title suggested to some of the DarkCyber team that NSO is a not so good company. It is a malware marketer. Furthermore, the company is "blowing off" Facebook's lawsuit.
The Facebook case asserts that the NSO Group exploited WhatsApp. The goal? Compromise an actor's mobile device via software. This approach is known as an attack vector created by Facebook.
NSO, as DarkCyber has noted in this blog and our videos, has been generating media attention. Specialized software companies providing technology to government entities generally prefer to maintain a lower profile.
What's the status of Facebook's legal action? Techdirt states:
Facebook's lawsuit is going nowhere fast. While it's not uncommon for there to be a delay between the filing of a complaint and the defendant's response, NSO hasn't filed anything — not even a notice of appearance from its corporate counsel — since the filing of the suit.
NSO is not a US company. It is owned by a Japanese firm and most of the technical operations are still under the umbrella of Israeli citizens.
DarkCyber thinks that Facebook's challenge to NSO was an interesting action.
First, NSO responds to its customers' needs. This means that outfits like Facebook which often drag their running shoe shod feet when it comes to dealing with government requests for data invites attention from specialist firms. Look in the mirror, Facebookers.
Second, Facebook wants to encrypt everything, create its own walled garden, and operate like a country. Okay, Facebookers, that attitude invites some special attention. Look in the mirror, Facebookers.
Third, the challenge to NSO strikes DarkCyber like an New Age slow cooker calling a microwave an unnecessary luxury. Nope. Look in the mirror, Facebooks, or in this case, in the reflection in the slow cooker's aluminum skin.
Net net: Facebook may want to think a bit harder about the resources available to specialist software firms. Why? Nothing special, of course.
Stephen E Arnold, February 16, 2020
Yes, a new spin. There is nothing like spin, particularly when an august institution has accepted money from an interesting person. Who is this fascinating individual?
Jeffrey Epstein, alleged procurer, human trafficker, and hobnobber with really great and wonderful people.
I read, with some disgust, "Eight Revelations from MIT's Jeffrey Epstein Report," which was conveniently published in Technology Review, an organ of truth and insight affiliated with MIT. For context, I had just completed "Alphabet's Top Lawyer to Retire after Google Founders Leave," which appeared in the Bloomberg news-iverse. You remember Bloomberg, the outfit which reported with some nifty assertions that motherboard spying was afoot.
But to MIT and Epstein, then a comment about the sterling outfit Google.
MIT's write up explained that MIT was prudent. Instead of accepting $10 million from the interesting and now allegedly deceased Mr. Epstein, the university accepted a mere $800,000. Such restraint. And that's the subtitle for the write up!
What are the eight teachings derived from the fraternization, support, and joy of accepting the interesting Mr. Epstein? Here you go, gentle reader:
The relationship for money extended over 15 years. Such tenacity.
The hook up with Mr. Epstein were happenstance. Maybe MIT was seduced?
The $10 million didn't happen, but the donations had to be anonymous. Such judgment.
It was the MIT Corporation, not the real school.
Mr. Epstein prevaricated about his donations. Quite a surprise, of course. Lies, deception, manipulation, etc. etc.
Mr. Epstein attended real MIT events, like the funeral for "AI pioneer Marvin Minsky." An icon, of course.
No big wheels like Bill Gates were involved in directing Mr. Epstein's money. Perhaps a bit of color on this point would be helpful.
A real MIT professional asserted that Mr. Epstein was a person whom MIT "should treat with respect."
And the write up concludes, "The Media Lab [a unit of MIT] rejected $25,000, Mr. Epstein tried to donate in 2019. Another example of judgment.
To sum up, quite a write up about an institution which I assume offers a course in ethics. Well, maybe not. Full disclosure: I was quote in the MIT Technology Review late in 2019. I was not thrilled with that association with an outfit will to treat Mr. Epstein with respect.
Now to the Google. The world's largest online advertising agency seems to be channeling the antics of Madison Avenue in the 1950s. In this episode of the Science Club Explores Biological Impulses", I learned:
David Drummond, the legal chief of Google parent Alphabet Inc. and a company veteran, stepped down following questions about his conduct at the technology giant.
The conduct may have involved another Googler. What do two Googlers create? Why another Googler it seems. Who knew that Madison Avenue extended from New York City to Mountain View, California.
Net net: Two outfits with people who should have known about propriety demonstrated poor judgment. Look for slightly used ethical compasses on eBay. Lightly used but likely to manifest flawed outputs.
I would suggest that certain non technical behaviors qualify as grounds for viewing MIT and Google as very poorly managed institutions staffed by individuals who operate from a position above the "madding crowd."
Stephen E Arnold, January 13, 2020
The US government is rethinking its approach to commercial artificial intelligence or to application programming interfaces nature. "The Case for Open Innovation" is interesting.
The write up, allegedly written by a senior vice president and legal eagle at Google, states:
Software programs work better when they work together. Open software interfaces let smartphone apps and other services connect across devices and operating systems. And interoperability—the ability of different software systems to exchange information—lets people mix and match great features, and helps developers create new products that work across platforms. The result? Consumers get more choices for how they use software tools; developers and startups can challenge bigger incumbents; and businesses can move data from one platform to another without missing a beat. This kind of open and collaborative innovation, from scientific peer-reviewed papers to open-source software, has been key to America's achievements in science and technology.
The Googler emphasizes that Google is fighting Oracle's claim that the online ad company improperly used Oracle's intellectual property.
The write up claims:
That's why today we filed our opening Supreme Court brief in Oracle's lawsuit against us. We're asking the Court to reaffirm the importance of the software interoperability that has allowed millions of developers to write millions of applications that work on billions of devices.
After reading this, I jotted down factors which have facilitated information exchange:
Technical experts from other countries working for US companies in the US
Desire to reduce costs
Need to piggyback to avoid reinventing the wheel
Presence of staff who worked on a technology when it was developed at a different company
Importance of an acquiring firm to maximize the financial return of its purchase of a company and technology; for example, Sun Microsystems and Java.
Also, the ideas of openness and interoperability are interesting, particularly when articulated by commercial firms eager to establish revenue, user, and customer locks. The context of the actions taken by the US government to address export of smart software may be sucked into this particular legal dispute. Export controls seem to be different from the intent of open innovation.
The timing is important. In this particular case of Google versus Oracle, timing play a significant role. The court's decision or non decision might unsettle today's context of commerce and politics.
Stephen E Arnold, January 7, 2020
Is Amazon Web Services taking undue advantage of open source software, or is it simply giving its users what they want (or perhaps both)? It seems to be a matter of perspective. ZDNet reports, "AWS Hits Back at Open-Source Software Critics: Claims that AWS is Strip-Mining Open-Source Software is 'Silly and Off-Base,' Says Exec." The defense is in response to a piece (paywalled) in the New York Times in which open-source creators complained the company takes the liberty of freely integrating their work into its profitable platform. Writer Liam Tung specifies:
"According to the New York Times report, several rivals have discussed bringing antitrust complaints against AWS. Bloomberg reported this month that the Federal Trade Commission has asked software companies about AWS. Cloudflare CEO Matthew Prince told the NYT that 'people are afraid that Amazon's ambitions are endless'. Cloudflare operates a large content distribution network, which competes with a subsection of AWS."
We also learn that open-source firms are shifting their licensing terms in response to such cloudy business practices from IBM and others, as well as Amazon. MongoDB's Server Side Public License is one example. Elastic, maker of Elasticsearch, has also placed limits on how cloud companies may use its software.
AWS VP Andi Gutmans, however, insists this is much ado about nothing. Tung quotes the executive:
"'The [Times] story is largely talking about open source software projects and companies who've tried to build businesses around commercializing that open-source software. These open-source projects enable any company to utilize this software on-premises or in the cloud, and build services around it. AWS customers have repeatedly asked AWS to build managed services around open source,' Gutmans said. He noted that AWS contributes to open-source projects such as Linux, Java, Kubernetes, Xen, KVM, Chromium, Robot Operating System, Apache Lucene, Redis, s2n, FreeRTOS and Elasticsearch.
"'A number of maintainers of open-source projects build commercial companies around the open-source project. A small set of outliers see it as a zero-sum game and want to be the only ones able to freely monetize managed services around these open-source projects,' he added."
And the remediation process? Lawyers are standing by.
Cynthia Murrell, December 25, 2019
DarkCyber spotted this write up: "Russia's 3rd-Largest Internet Company Is Suing Twitch for $3 Billion, Wants It Banned in the Country." The story asserts that Rambler Group, which figures in other interesting activities, is:
planning to sue the Amazon-owned streaming site for 180 billion rubles ($2.82 billion) in a Russian court. It claims that Twitch breached its exclusive broadcast rights to Premier League games more than 36,000 times between August and November. The company also seeks a permanent ban on Twitch in Russia.
DarkCyber recalls stories about Evil Corp.; for example, this one: "'Evil Corp': Feds Charge Russians in Massive $100 million Bank Hacking Scheme." That write up reported:
"Evil Corp.," a name reminiscent of the nickname for the key malevolent corporation in the popular television drama "Mr. Robot," is "run by a group of individuals based in Moscow, Russia, who have years of experience and well-developed, trusted relationships with each other," according to a Treasury Department press release. The criminal group used a type of malware known as "Dridex," which worked to evade common anti-virus software and spread through emailed phishing campaigns.
Bookends, peanut butter and jelly, or ham and eggs?
These two alleged legal actions raise a number of questions:
Which is more evil? Stealing soccer broadcasts or individual's money?
Why aren't certain content types just blocked? China seems to be reasonably adept at filtering?
Will soccer fans stop looking for low cost pirate streams or will gamers give up on Amazon Twitch because of a legal action?
Who is behind pirated content? (Some of the key players may be a surprise, DarkCyber believes.)
Worth monitoring these symmetrical legal actions? Yep.
Stephen E Arnold, December 17, 2019
Countries large and small are thinking about Google.
Once again, Google is being charged with anti-competitive behavior. We have grown used to seeing such lawsuits proceed in the EU, but this time the allegations come from a company based in Atlanta. The Hindu Business Line reports, "Google Accused by Rival of Anti-Trust Violations in Ad Market." The write-up specifies:
"Advertising technology company Inform Inc alleges that Google has used its monopoly power in internet search and mobile operating systems to undermine competition in the ad market. Inform claims that while it posted revenue of more than $100 million from 2014 to 2016 from its online ad services, Google's conduct effectively put Inform out of business, according to the complaint filed Monday in federal court in Atlanta. The totality of Google's illegal and anti-competitive conduct across multiple, inter-related markets demonstrates a frightening march to online and digital dominance, the company said in the suit. The lawsuit comes on the heels of antitrust investigations into Google by state attorneys general, the Justice Department and Congress. Google's control over the technology that delivers ads across the web are a focus of all the probes."
Inform provides online video ad services to publishers and advertisers, so it is in direct competition with those services from Google. Interesting timing—earlier this year, Inform agreed to a merger with digital advertising firm Bright Mountain Media, based in Boca Raton, Florida.
Cynthia Murrell, December 9, 2019