Life is a bit hectic. The Beyond Search and the DarkCyber teams are working on the US government hidden Web presentation scheduled this week. We also have final research underway for the two Telestrategies ISS CyberOSINT lectures. The first is a review of the DarkCyber approach to deanonymizing Surface Web and hidden Web chat. The second focuses on deanonymizing digital currency transactions. Both sessions provide attendees with best practices, commercial solutions, open source tools, and the standard checklists which are a feature of  my LE and intel lectures.
However, one of my associates asked me if I knew what the word "limerance" meant. This individual is reasonably intelligent, but the bar for brains is pretty low here in rural Kentucky. I told the person, "I think it is psychobabble, but I am not sure."
The fix was a quick Bing.com search. The wonky relevance of the Google was the reason for the shift to the once indomitable Microsoft.
Limerance, according to Bing's summary of Wikipedia means "a state of mind which results from a romantic attraction to another person typically including compulsive thoughts and fantasies and a desire to form or maintain a relationship and have one's feelings reciprocated."
Upon reflection, I decided that limerance can be liberated from the woozy world of psychologists, shrinks, and wielders of water witches.
Consider this usage in the marginalized world of enterprise search:
Limerance: The state of mind which causes a vendor of key word search to embrace any application or use case which can be stretched to trigger a license to the vendor's "finding" system.
I saw a link in one of my newsfeeds.
The starting point was a story called "8 Data and Analytics Trends to Watch" in a blog called SEOLand.in. The story ended about half way through. To see the rest of the story I had to click a link.
That second link sent me to "8 Data and Analytics Trends to Watch" on a site called Business2Community.com. The story ended about half way through. To see the rest of the story I had to click another link.
That link sent me to a MicroStrategy Web site at https://bit.ly/2ECzrtj. No story this time but I was invited to click a link in order to download a white paper.
I declined.
Several observations:
I wonder if anyone at these firms asked themselves this question, "How will people react to this play?"
I made a note about each of these sources. That note says, "Avoid these outfits."
Perhaps each of these "real news" outfits should consider shifting to a consulting service along the lines of the GSR-type of outfit?"
Oh, the trends revealed were of little interest to the deadbeats and unemployed in Harrod's Creek. A group of MBA students from the disgraced University of Louisville could have generated a comparable list of data and analytic trends. Scary intellectual parity.
Stephen E Arnold, March 31, 2018
Stephen E
Al the data in the world won't do you much good if users can't visualize it. This has been a fact for the computer since Steve Jobs was working out of a garage. But with today's onslaught of big data, it's more important than ever. Luckily, it's going to be huge in the coming year, according to a recent Business Wire article, "IHS Markit Identifies the Top Eight Tech Trends for 2018."
According to the story, the two best trends are:
Trend #5: Ubiquitous video
The growing use of screens and cameras across multiple consumer- and enterprise-device categories, along with increasingly advanced broadcast, fixed and mobile data networks, is powering an explosion in video consumption, creation, distribution and data traffic. More importantly, video content is increasingly expanding beyond entertainment into industrial applications for medical, education, security and remote controls, as well as digital signage.
Trend #6: Computer vision
The increasing importance of computer vision is directly tied to the mega-trend of digitization that has been playing out in the industrial, enterprise and consumer segments. The proliferation of image sensors, as well as improvements in image processing and analysis, are enabling a broad range of applications and use cases including industrial robots, drone applications, intelligent transportation systems, high-quality surveillance, and medical and automotive.
Perhaps nowhere will this intersection of big data and visualization be bigger than with AI. Experts are ready for artificial intelligence to become user-friendly and they all say it'll be through visualization. Just wait to see what the new year brings.
Patrick Roland, March 9, 2018
Parents tell their children, "If you do not go looking for trouble, it will not come looking for you." How many of us would like to believe this is true?  Sometimes, without even trying, trouble finds us and we can become entangled in illegal activities.  One of the benefits of the Dark Web (if there are any) is that it is very hard to stumble upon and get in trouble.  The Dark Web requires a special browser, then you need to search for the Web site addresses, and most of the time those do not work.  If you do get embroiled in the Dark Web, merchants of illegal goods will do their best to earn your trust and your dollars.  Natuilus explains how in the article, "How Darknet Sellers Built Trust."
There is always a risk buying online, even from reputable places like eBay and Amazon.  The Dark Web, however, has a very high buyer satisfaction rate and sellers are reputable.  One would think that the Dark Web would be chock full of scammers, but it is not.  Before the FBI shut down the Silk Road in 2013, an illegal drug marketplace, more than 100 of drug orders the agency placed tested for high purity levels.
Reputation is everything for Dark Web sellers and their selling profiles mirror eBay and Amazon.  There are even discount programs, sales, and loyalty programs; even more amazing are the sellers that appeal to buyer's ethics by selling "organic" and "conflict-free" drugs.  While Dark Web sellers have a high approval rate, it is possible that the feedback is inflated.
Social pressure encourages us to leave high scores in public forums. If you have experienced an Uber driver saying at the end of a trip, "You give me five stars, I'll give you five stars, " that's tit for tat or grade inflation in action. I know I'm reluctant to give a driver a rating lower than four stars even if I have sat white-knuckled during the ride as he whizzed through lights and cut corners. Drivers risk being kicked off the Uber platform if their ratings dip below 4.6 and I don't want to be responsible for them losing, in some instances, their livelihood. Maybe they are just having a bad day. That, and the driver knows where I live. In other words, reviews spring from a complex web of fear and hope. Whether we are using our real name or a pseudonym, we fear retaliation and also hope our niceties will be reciprocated.
Despite the "inflation," sellers and buyers are quite happy with their illegal marketplace.  It takes the place of the street dealer and there is a chain of accountability in online discussion forums.  The risk factor is also taken out.  It is a lot safer to have drugs delivered to a mailbox than meeting someone in a dark alley.
The Dark Web marketplace is a white collar retail experience, except the products sold, are illegal.  At least they offer discounts on multiple purchases and fewer stabbings.
Whitney Grace, February 27, 2018
It seems to be getting more difficult to operate on the Dark Web. We learn of a couple complications from the DarkWebNews post, "Popular Darknet Markets Back Online After DDoS Attacks." A string of DDoS attacks has been keeping Dark Web marketplaces on the defense, with several suffering severe outages. We're told the attacks have been especially hard on the comparatively long-lived and popular Dream Market, in operation since 2013. Citing a recent report from Europol, The Internet Organized Crime Threat Assessment, writer Richard explains:
[These attacks] are implemented with ease on many of the darknet markets, even when such sites have put in place restrictive measures to protect them against DDoS attacks. However, with the recent cases, there seems to be a general increase in the longevity and severity of these attacks. After the collapse of several reputable sites such as Hansa and AlphaBay, there has been a general cloud of fear in the darknet market community, which is now apparently visible on various forums including Reddit. What's more, the recent increase in DDoS attacks has not done any good to the darknet market industry, with numerous regular users now seeking to find other alternative options. Many of these users have now turned to visiting dedicated vendor shops with others even making use of peer-to-peer possibilities, both of which eradicate the likelihood of a central failure. Nonetheless, even with the future looking uncertain for some darknet markets like Dream, the crisis seems to have opened a way for the emergence of new alternative markets with the likes of OpenBazaar taking full advantage.
OpenBazaar, by the way, is a peer-to-peer proposition. On top of those accessibility issues, the recent Bitcoin craze has complicated Dark Web users' lives. By its nature, cryptocurrency is susceptible to congestion as more and more users attempt to complete transactions. However, the rise of several alternative "coins" (or "altcoins") may provide some relief for the Dark Web shopper. What to do about those DDoS attacks, though, is another matter.
Cynthia Murrell, February 16, 2018
My wife and I rescued a French bull dog. We also have a boxer, which is three times the size of the rescued canine. The rescued canine thinks he is a bull mastiff. We believe that the French bull dog has a perception problem.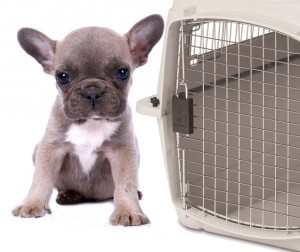 Here's a quote from "OpenText Enfuse 2018 To Showcase The Future of Cybersecurity and Digital Investigations":
OpenText's industry leading digital investigation, forensic security and data risk management solutions are defining the future of cybersecurity, digital investigations and e-Discovery, and serve to extend the security capabilities of OpenText's leading information management platform."
I noticed this statement at the bottom of the "real" news story:
Certain statements in this press release may contain words considered forward-looking statements or information under applicable securities laws.
I think our French bull dog might say something like this when he tries to impose his will on Max, our large, strong, aggressive boxer.
In the cyber marketplace, will IBM i2 roll over and play dead? Will Palantir Technologies whimper and scamper back to Philz Coffee? Will the UAE vendor DarkMatter get into the pizza business? Will the Google and In-Q-Tel funded Recorded Future decide that real estate development is where the action is?
Forward looking? Yeah, no kidding.
Stephen E Arnold, February 4, 2018
Cognitive search is a pretty murky pool in terms of public understanding. Recently, Laurent Fanichet attempted to bridge that gap and also stake a claim for his company, Sinequa, as a leader in the field. However, we have questions. His editorial was featured in the French magazine, Journal Du Net called "Cognitive Search: A Valuable Tool to Fight Terrorism."
According to the story (translated into English):
"Access to the right information at the right time is the promise of cognitive search. This artificial intelligence (AI) treats the "mega-data" of big data, to extract, practically in real time, relevant and contextualized information, from a multitude of sources and complex data. Cognitive search intelligent data processing combines with machine learning…"
It is exciting that France is attempting to use AI to solve its terror threats. While the plans laid out by Fanichet sound wonderful, it will still take quite a bit of work to surpass the other global leaders in the field. Namely, IBM's Watson, which recently declared it was actually surpassing human beings in reading comprehension. Power like that seems like it would be a huge advantage to counter terror organizations wading through files and reports on suspects. We hope startups see this as a challenge to improve their power and that we all win in the end.
Sinequa continues to associate itself with the hot trends in content processing. Its roots in search and retrieval are now a secondary or tertiary part of the company's 2018 marketing it appears.
Patrick Roland, January 30, 2018
The United States is still reeling from possible Russian interference in the 2016 presidential election.  Every other day has some headline associated with the Trump Administration's ties with the great bear, but what they still remain unclear.  However, one cold, hard fact is that Russia did influence online news outlets and media companies are taking steps to guarantee it does not happen again.  Motherboard reports that, "Eric Schmidt Says Google News Will 'Engineer' Russian Propaganda Out Of News Feed."
Alphabet Executive Chairman Eric Schmidt has faced criticism that Google News still displays Russian Web sites in news feeds.  In response, Schmidt responded that his company is well aware of the problem and have a plan to ferret out Russian propaganda. The top two Russian news outlets that are featured in Google News are Sputnik and RT.  Both Sputnik and RT are owned by the Russian government and have ceaselessly argued their legitimacy.  Their "legitimacy" allows them to benefit from Google AdSense.
Despite the false legitimacy, Schmidt said Alphabet is aware of Russia's plans to influence western politics:
Schmidt said the Russian strategy is fairly transparent, and usually involves 'amplification around a message.' That information can be "repetitive, exploitative, false, [or] likely to have been weaponized,' he said.  'My own view is that these patterns can be detected, and that they can be taken down or deprioritized.'
The problem is that Alphabet has not really outlined their plans to deter Russian influence.  Russian propaganda in the news bears some similarities to the Watergate Scandal during the Nixon Administration.  We have yet to see the long-term aftermath, but it peeks our curiosity about how it will affect the United States in years to come.
Whitney Grace, January 29, 2018
I received an email from LinkedIn. This email, like many of the other group discussion topics, caught my attention. Here's what I received this morning (January 22, 2018):
The idea is for me to click on the link and view the "discussion."
I did and saw this LinkedIn "posting" in a curated group. I am not sure what "curation" means, but it obviously permits sales pitches.
This looks a bit like a news story. After reading it, I was asked to click a link in order to read the report about next generation search engines. I was curious because in 2015 I wrote "CyberOSINT: Next Generation Information Access" and want to learn.
Click I did. Here's what Keshab Singa from Transparency Market Research Pvt. Ltd. displayed for me:
Yep, a form. I plugged in data, expecting to see a link to download the report in which I expressed a desire to read.
What did I see? Here you go:
Nothing. I plugged in the words "enterprise search" and again received no report.
Now, I am probably missing something.
But this type of marketing and the failure to deliver the information is something that should be filtered by the moderator of the LinkedIn group.
I guess everyone's too busy making money and trying to cook up new ways to get the name of a person who is a LinkedIn member of a specific group.
Hey, why not write me an email. I will respond.
Taking this path guarantees that I will make fun of your approach in Beyond Search. Nice work. Lousy marketing.
Little wonder why some enterprise search vendors and "experts" are floundering. Why not label the topic "AI" and "Big Data" and move on?
Stephen E Arnold, January 23, 2018
Cyberwarfare, meet capitalism. Here's a twist we didn't see coming. According to sources, digital weaponry and the defenses needed to fight them are now one of the hottest markets in the world. Just take a look at a recent SAT PR News story, "Cyber Weapon Market is Expected to Reach a Valuation of US $521.87 billion by the End of 2021."
According to the story:
Governments, intelligence agencies, and other organizations have spiked their investment to identify zero-day exploits and use them against enemy networks when necessary. With an aim of capitalizing on the prevalent trend, several traditional arms manufacturing companies are expanding their businesses in the cyber security segment. This will in turn fuel the development of cyber weapons.

The market is also expected to gain from the increasing demand for security across critical infrastructure and utilities.
This should come as no surprise. Just as government contractors have cashed in on creating physical weaponry, the digital world is finally going to have its Raytheons. Look at this Fast Company story about how a company you've probably never heard of, Pegasus, is worth a billion dollars. Welcome to the new dot-com boom.
Watch our Dark Cyber video news program each week. The video is available at www.arnoldit.com/wordpress
Patrick Roland, January 15, 2018