You may not know that profiles of vendors from IDC-type operations can cost $3,500 or more. Even more impressive are azure chip consulting firms' penchant for using information from folks who provide reports for free. Hey, there are many former middle school teachers, failed Web masters, and even poetry majors who need a job. Have at it, I say.
If you are interested in search and content processing, you may know that I have been posting 15 to 30 pages profiles of information retrieval vendor systems. Today you can snag a PDF report about Lextek International and its Onix search toolkit.
You have not heard of Lextek?
I would wager a cup of tea made from water drawn from Harrods Creek that you have used the search function in Acrobat. If you have, you have experienced the thrills of the Onix toolkit used by Adobe to make it a delight to search a PDF file.
Lextek keeps a low profile. The company operates from a suburban home in Utah., As part of the founder's diversification effort, the driving force of Onix opened a gourmet chocolate shop. Autonomy bought Verity and Interwoven. Lextek moved into chocolate and did not implement a search system for the new venture's Web site. Interesting to me.
You can find the report, which is current through late 2008, on my Xenky.com site. The report is at http://bit.ly/1hBnSAR. There are 12 reports in the series. IDC has taken down the profiles of open source search systems that appeared between 2012 and March 2014. I will be posting the unfiltered versions of these reports in coming months.
My goal is to make the complete collection of more than 50 vendor profiles available without charge. The index to the free reports in the Xenky series is at http://bit.ly/1boX86v.
If you want to correct or complain about a particular report, please, use the Comments section of Beyond Search for the article announcing the availability of a profile.
Before writing baloney about vendor's origin and core technology, I suggest you check out my reports. The misinformation about which company first used the phrase "content intelligence" or "linguistic search" is amazing. My profiles point out which company used a phrase and when. For example, have you heard about "information black holes"? Autonomy used the phrase in a remarkable marketing brochure in 1997. I know that some subsequent users of the phrase assumed it was a product of their fertile mind. Nope.
Enjoy the Lextek write up. You can try the system if you have Acrobat Reader 6 or higher. Did Adobe make optimal use of Onix? In my opinion, not by a long shot.
Stephen E Arnold, March 20, 2014
Update: The HP Autonomy deal is back in the news. See "HP Restates Autonomy's 2010 Revenue Down 54%, Citing Errors."
Autonomy was one of the first—some may argue the first—enterprise search vendor to embrace Bayesian-Laplace methods and power its way to almost $1 billion in revenues in 15 years. Hewlett Packard bought Autonomy in 2011, and Autonomy remains a high profile information processing brand.
But what gave Autonomy its revenue oomph? Other vendors tried to match Autonomy's marketing, technology, and indirect sales. Google generated more revenue than Autonomy, but Google sold ads. In the enterprise sector, Google found itself watching Autonomy close deal after deal.
This report combines information from several Autonomy analyses written by Stephen E Arnold, and his research team. A similar report from an azure chip or mid tier consulting firm can cost as much as $3,500. (Four of Mr. Arnold's reports are on offer at that rate by IDC, one of the perceived leaders in for fee research by independent experts.)
This free 25 page report provides some important historical information and a description of the Autonomy system.
To download a free copy, navigate to the Xenky.com Web site and select Autonomy from the list of 11 free enterprise search vendor profiles. The report is available at http://bit.ly/1boX86v.
Other reports in this free series of historical and analytical white papers are Convera, Dieselpoint, SchemaLogic, and Verity. Each analysis provides useful information about the wise and sometimes ill advised business and technical decisions companies have made.
If you are interested in a more in-depth discussion of select Autonomy patents and its Digital Reasoning Engine's mathematical methods, write seaky2000 at yahoo dot com. Put Autonomy Report in the subject line. ArnoldIT will reply with details about this expanded Autonomy analysis.
Kenneth Toth, February 4, 2014
The Xenky.com Vendor Profiles page hosts free reports about important search and content processing vendors. A profile of iPhrase, acquired by IBM in 2006, is now available. iPhrase is important for a number of reasons. You can access the free iPhrase profile at http://bit.ly/1a1H9Y1.
iPhrase embraced ROI or  return on investment as a key value proposition for the complex system. The company departed from Autonomy's "reduce duplicate work" and tried to create "hard numbers" for licensees' "value" from the iPhrase system. IBM bought the company, so the ROI for the entrepreneurs was probably okay. The ROI for licensees might be more difficult to determine.
The company was, like Fulcrum Technologies and Autonomy, in the repository business. The indexes pointed to content in the repositories, used the data to enhance search results, and provided "discovery services." For fans of XML and computationally interesting approaches to search, iPhrase is a system of note. The period from 1996 to 1999 spawned a number of enterprise search vendors. The similarity of most is fascinating. The research computing efforts paid off as entrepreneurs migrated lab demos into the commercial market.
Third, the company lives on today. Just as OpenText uses aging search technology, so does iPhrase's owner. If you have OmniFind Discovery in your organization, you have some of the 1999 technology goodness available to you. The Xenky profiles make clear that most of the search methods have been recycled multiple times. What's different is the marketers' lack of familiarity with pioneering efforts from days of yore.
In a recent LinkedIn discussion, one eager person wanted information about how to establish the "ROI" of search. Anyone looking for how some quite intelligent folks approached "value" for complex information retrieval infrastructure, the iPhrase profile may be useful.
Is it surprising that today's vendors insist that their firms' software is revolutionary? The Xenky profiles make one thing clear—there's not much new happening in search. In fact, marketers are reinventing the wheel. The LinkedIn discussions speak to the assertion, "You don't know what you don't know."
The Xenky profiles put the challenge of enterprise search and content processing in a historical context.
Next up is a free Autonomy report covering the period from 1996 with a look back to Cambridge Neurodynamics up to December 2007. Is a profile of a company now owned by Hewlett Packard of value?
You may be surprised because Autonomy is one search vendor marching to a different drummer.
Stephen E Arnold, January 7, 2014
The Xenky Web site has published a new enterprise search vendor profile about Fulcrum Technologies, a company founded in Ottawa, Canada. For 10 minutes, you can flash back to 1983 when Fulcrum Technologies offered a comprehensive solution to organization-wide information retrieval. Then you can fast forward to the present because Fulcrum's software continues to influence findability solutions in the market today. That's a mind boggling span of 30 years. Stated another way, Fulcrum's technology is aging. But how well?
Many of the concepts marketed as innovation by vendors in 2013 are quite similar and in some case almost identical to what Ful/Text and Search Server embodied. Want federated search? Fulcrum offered it. Need automated indexing? Fulcrum delivered. Require a knowledge centric system? Fulcrum said it had a solution for "intellectual assets."
The journey of Fulcrum from start up to a unit of OpenText is instructive as well. The company had a number of owners before being acquired by Datamat, then PCDocs, next Hummingbird, and finally OpenText.
Was the company generating significant cash? Did it have a secret technology sauce protected by patents, successful deployments, and a cadre of loyal partners? Today's enterprise search companies are following a technical and financial trail walked by Fulcrum.
This profile snapshots the company's trajectory from its founding to its becoming a property of OpenText. You can access the free profile on the Xenky vendor profile page. Other free search vendor profiles are available for:
Convera
Delphes
Dieselpoint
Entopia
Fulcrum Technologies
SchemaLogic
Siderean
Verity.
These case studies provide insight into the challenges search vendors have faced in the past. Scanning several profiles reveals the similarity among systems. Please, read the disclaimer for these free, "historical" reports. Within limit, the information in the 15 to 25 reports may help answer the questions:
"Are search systems able to deliver a payback to their customers?"
"Have marketers created expectations software cannot meet?"
"Has information retrieval innovation for the enterprise stalled?"
The information is provided by Arnold Information Technology without charge. You may use the report's content for your personal learning. Any other use requires prior written permission from ArnoldIT.
If you want to update, correct, or comment on the profile, please, use the comments section of Beyond Search. The Xenky site is not configured for visitor input.
Stephen E Arnold, December 19, 2013
If you have found the "frozen" enterprise search vendor profiles interesting, you may want to check out the Verity 2005 profile. From 1988 to 2005, Verity was one of the leading providers of information retrieval solutions. Verity was purchased by Autonomy in late 2005, and since that deal closed, the Verity brand has been less and less visible. Some young search mavens are unfamiliar with the Verity system I learned in November 2013. Would you believe that one of the people who had huge Verity gaps in his knowledge works for the company that owns Autonomy. Perhaps my free profiles will help the new wave of search experts appreciate the past and the sameness of systems and the predictable boom and bust cycles of the enterprise search market.
The profile provides a snapshot of Verity, its innovations, and its marketing trajectory during the firm's salad days. The company moved in on a market sector carved out by the now almost-forgotten Fulcrum Technologies. Verity moved through the now-standard trajectory of government sales and some big deals, OEM licensing and partnerships, shifting from search to allegedly higher-value concepts like "knowledge," acquisitions to get a grip on certain market sectors, and then to its sale to Autonomy, arguably the big fish in the enterprise search pond in 2005.
You can access the index page for the free profiles at http://xenky.com/vendor-profiles/.
Please, remember the caveats that were ignored by one poobah last week. You can correct, comment upon, and criticize the "frozen" draft of a report I prepared for a client years ago. Please, use the comments section of the Beyond Search blog. I am not too interested in parental email, smarm, or "wow, that's great" inputs. A Beyond Search editor will make sure the comments are in bounds, but no direct inputs to the Xenky.com site are supported at this time.
Next up? Fulcrum Technologies. Believe it or not, the firm's technology is still in use today. When was that technology rolled out? You will have to wait for the next free, frozen profile if you do not know. (I had forgotten until we selected a draft report to post.)
Stephen E Arnold, December 10, 2013
A new profile is available on the Xenky site today. SchemaLogic is a controlled vocabulary management system. The system combines traditional vocabulary management with an organization wide content management system specifically for indexing words and phrases. The analysis provides some insight into how a subsystem can easily boost the cost of a basic search system's staff and infrastructure.
Taxonomy became a chrome trimmed buzzword almost a decade ago. Indexing has been around a long time, and indexing has a complete body of practices and standards for the practitioner to use when indexing content objects.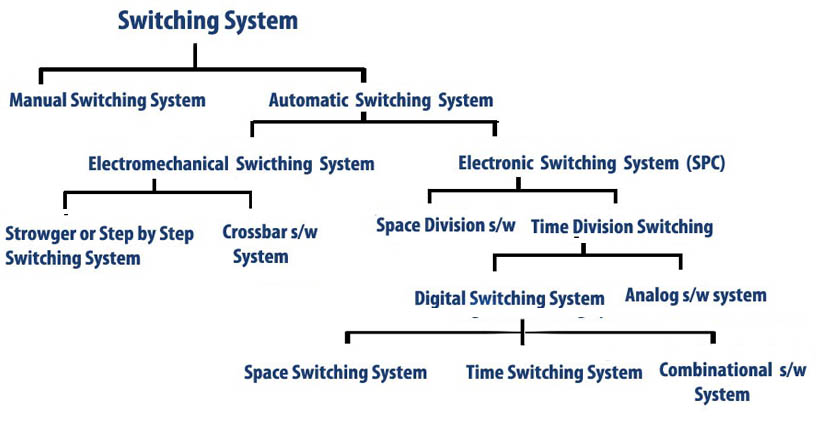 Just what an organization needs to make sense of its text, images, videos, and other digital information/data. At a commercial database publsihing company, more than a dozen people can be involved in managing a controlled term list and classification coding scheme. When a term is misapplied, finding a content object can be quite a challenge. If audio or video are misindexed, the content object may require a human to open, review, and close files until the required imnage or video can be located. Indexing is important, but many MBAs do not understand the cost of indexing until a needed content object cannot be found; for example, in a legal discovery process related to a patent matter. A happy quack to http://swissen.in/swictingsys.php for the example of a single segment of a much larger organization centric taxonomy. Consider managing a controlled term list with more than 20,000 terms and a 400 node taxononmy across a Fortune 500 company or for the information stored in your laptop computer.
Even early birds in the search and content processing sector like Fulcrum Technologies and Verity embraced controlled vocabularies. A controlled term list contains forms of words and phrases and often the classification categories into which individual documents can be tagged.
The problem was that lists of words had to be maintained. Clever poobahs and mavens created new words to describe allegedly new concepts. Scientists, engineers, and other tech types whipped up new words and phrases to help explain their insights. And humans, often loosey goosey with language, shifted meanings. For example, when I was in college a half century ago, there was a class in "discussion." Today that class might be called "collaboration." Software often struggles with these language realities.
What happens when "old school" search and content  processing systems try to index documents?
The systems can "discover" terms and apply them. Vendors with "smart software" use a range of statistical and linguistic techniques to figure out entities, bound phrases, and concepts. Other approaches include sucking in dictionaries and encyclopedias. The combination of a "knowledgebase" like Wikipedia and other methods works reasonably well.
If you are a fan of semantic methods, you may find the Siderean Software profile a useful case study. You can find the write up, among others, at this location. The chatter at conferences about semantic methods is finally burning out. Nevertheless, semantic methods bubble beneath the surface of many modern search systems. The Siderean case is an example of what types of content processing operations are required to perform "deep indexing" or "rich metadata extraction." The first step, as you will learn, is to have content tagged. That means SGML or XML.
The question becomes, "How do I get my content into these formats?" The answer, for many budgets, is a deal breaker. One the content is processable, then a number of manipulations are possible. Think of Siderean's system as delivering the type of flip and flop of data that Excel provides in its pivot table. Now ask yourself, "How often do I use a pivot table?" Exactly.
Remember. I am posting pre-publication drafts of analyses that may have been used, recycled, or just ripped off by various "real" publishers over the years. If there are errors in these drafts, you can "correct" them by adding a comment to this post in Beyond Search. The archive of case studies or profiles will not be updated.
I am providing these for personal use. If a frisky soul wants to use them for commercial purposes, I will take some type of action. If you were in my lecture at the enterprise search conference in New York last week, you will know that I called attention to one of the most slippery of the azure chip consulting firms. I showed a slide that listed the same "expert" twice on a $3,500 report. Not bad, since the outfit's expert did not create the information in the report.
Stephen E Arnold, November 12, 2013
I have posted a profile of the now offline enterprise search vendor Delphes. You can access the write up at www.xenky.com/vendor-profiles.
Delphes is an illustration of what happens when academic research becomes a commercial search system. From the notion of "soul" to the mind boggling complexity of a Swiss Army knife system, Delphes draws together the threads of the late 1980s and early 1990s best ideas in search. The problem was that selling, supporting, and making the many functions work on time and budget were difficult.
How many other vendors have followed in the trail blazed by Delphes? Quite a few. Some have largely been forgotten like DR Link. Others are still with us, but subsumed into even more complex, over arching systems like Hewlett Packard's blend of print management and Autonomy.
Reviewing a draft of my analyses of Delphes, several points struck me:
First, Delphes was one of the first search system to combine the almost mystical with the nuts and bolts of finding information in an organization.
Second, Delphes included a number of languages, but it was French language centric. Many search systems are English centric. So the approach of Delphes makes some of the linguistic issues clear.
Third, Delphes' explanation and diagrams are quite fresh. I have seen similar diagrams in the marketing hoo-hah of many 2013 vendors.
Keep in mind that these profiles will not be updated or maintained. I am providing the information because some students may find the explanations, diagrams, and comments of interest. The information is provided on an "as is" basis. If you want to use this for commercial purposes, please, contact me at seaky2000 at yahoo dot com.
Remember. I am almost 70 years old and some of the final versions of these profiles commanded hefty fees. IDC, for example, charges $3,500 for some of the profiles I have created. Are my views worth this lofty price? In my view, that is an irrelevant question since some vendors in Massachusetts just sell the stuff, keep all the money, and leave the addled goose floating in the pond.
A reader reminded me that some big outfits have taken my work and reused it, sometimes with permission and sometimes not. Well, these are for your personal use. As for the big firms, those managers are just so darned skilled any action they take is admirable. Don't you agree?
Enjoy the tale of Delphes.
Stephen E Arnold, October 22, 2013
I have posted a profile of the now offline enterprise search vendor Entopia. You can access the write up at www.xenky.com/vendor-profiles.
Entopia is an interesting case. The company, like Endeca and Fast Search & Transfer, had embraced the idea that information access was the DNA of an organization. With access to information and metadata, a manager could make better decisions. The marketers jumped on the bandwagon and rolled out some fancy buzzwords to surround the incredibly complex Entopia system.
The Entopia approach is, in my opinion, one that took the SAP R/3 massive reengineering of work processes and applied the notion to information. Entopia included Tacit type tracking to identify people who were centers of influence in a company, search, concepts, automatic indexing, semantics, etc.
The only problem was that the cost of implementing the system once a client had been found was high. In 2006, the company wound down. The firm is still offline, but its very ambitious explanations of what information could do inspired many other vendors.
Like Convera, Entopia described a wonderful world of information access. The problem was and still is delivering in a way that meets users' expectations and delivers a visible, easily documented payoff to the organization buying the dream and the software.
The profiles will not be updated or maintained. I am providing the information because some students may find the explanations, diagrams, and comments of interest. The information is provided on an "as is" basis. If you want to use this for commercial purposes, please, contact me at seaky2000 at yahoo dot com.
Remember. I am almost 70 years old and some of the final versions of these profiles commanded hefty fees. A reader reminded me that some big outfits have taken my work and reused it, sometimes with permission and sometimes not. Well, these are for your personal use.
Stephen E Arnold, October 15, 2013
I have begun to put up early drafts of profiles I have written over the years. These are descriptions and commentary about vendors of search, content processing, and analytics systems.
The first profile to go live is one of my early analyses of Convera, a vendor which has largely dropped out of sight and out of mind—the famous Excalibur Technologies which reinvented itself as Convera. Anyone remember ConQuest Software. That was absorbed into Convera and made maintain word lists and controlled vocabularies an interesting task.
You can access the Convera profile at www.xenky.com/vendor-profiles. If you want to argue about one of the comments in this draft profile, use the comments section to this blog post.
The profiles will not be updated or maintained. I am providing the information because some students may find the explanations, diagrams, and comments of interest. The information is provided on an "as is" basis. If you want to use this for commercial purposes, please, contact me at seaky2000 at yahoo dot com.
Remember. I am almost 70 years old and some of the final versions of these profiles commanded hefty fees. Enjoy the tales of search systems that sometimes work okay and sometimes don't work.
Stephen E Arnold, October 9, 2013