Online Axiom: Distorted Information Is Part of the Datasphere
I read a 4,300 word post called "Nextdoor Is Quietly Replacing the Small-Town Paper" about an online social network aimed at "neighbors." Yep, just like the one in which Mr. Rogers lived in for 31 years.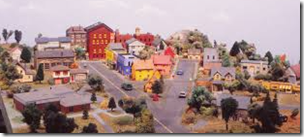 A world that only exists in upscale communities, populated by down home folks with money, and alarm systems.
The write up explains:
Nextdoor is an evolution of the neighborhood listserv forthe social media age, a place to trade composting tips, offerbabysitting services, or complain about the guy down the street whodoesn't clean up his dog's poop. Like many neighborhood listservs,it also has increasingly well-documented issues with racial profiling, stereotyping of the homeless, and political ranting of variousstripes, including QAnon. But Nextdoor has gradually evolved into something bigger and more consequential than just a digital bulletin board: In many communities,the platform has begun to step into roles once filled by America'slocal newspapers.
As I read this, I recalled that Google wants to set up its own news operation in Australia, but the GOOG is signing deals with independent publishers, maybe the mom-and-pop online advertising company should target Nextdoor. Imagine the Google Local ads which could be hosed into this service. Plus, Nextdoor already disappears certain posts and features one of the wonkiest interfaces for displaying comments and locating items offered for free or for sale. Google-ize it?
The article gathers some examples of how the at homers use Nextdoor to communicate. Information, disinformation, and misinformation complement quasi-controversial discussions. But if one gets too frisky, then the "seed" post is deleted from public view.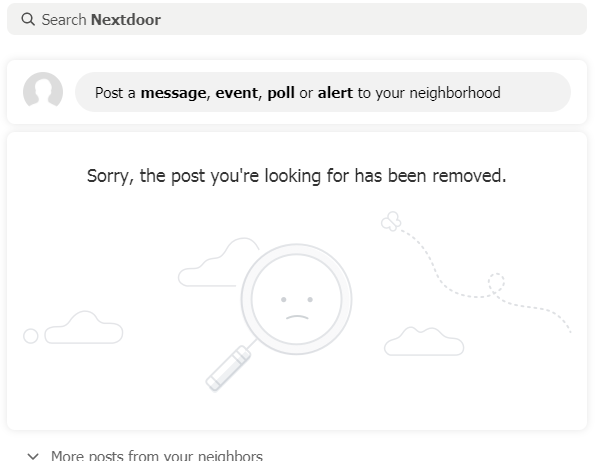 I have pointed out in my lectures (when I was doing them until the Covid thing) that the local and personal information is a goldmine of information useful to a number of commercial and government entities.
If you know zero about Nextdoor, check out the long, long article hiding happily behind a "register to read" paywall. On the other hand, sign up and check out the service.
Google, if you were a good neighbor, you would be looking at taking Nextdoor to Australia to complement the new play of "Google as a news publisher." A "real" news outfit. Maybe shaped information is an online "law" describing what's built in to interactions which are not intermediated?
Stephen E Arnold, January 28, 2021
Comments