OSINT Analysts Alert: Biases Distilled to a One Page Cheat Sheet
"Toward Parsimony in Bias Research: A Proposed Common Framework of Belief-Consistent Information Processing for a Set of Biases" is an academic write up. Usually I ignore these for two reasons: [a] the documents are content marketing designed to get a grant or further a career and [b] the results are non reproducible.
The write up, despite my skepticism of real researchers, contains one page which I think is a useful checklist of the pitfalls into which some people may happily [a] tumble, [b] live in, and [c] actively seek.
I know this image is unreadable, but I wanted to provide it with a hyperlink so you can snag the image and the full document: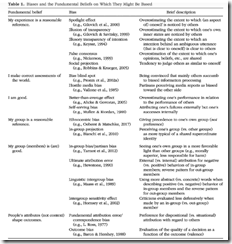 Excellent work.
Stephen E Arnold, March 20, 2023
Comments