I read "A Tech Firm Has Blocked Some Governments from Using Its Spyware over Misuse Claims." First, let's consider the headline. If the headline is factual, the message I get is that NSO Group operates one or more servers through which Pegasus traffic flows. Thus, the Pegasus system includes one or more servers which have log files, uptime monitoring, and administrative tools which permit operations like filtering, updating, and the like. Thus, a systems administrator with authorized access to one or a fleet of NSO Group servers supporting Pegasus can do what some system administrators do: Check out what's shakin' with the distributed system. Is the headline accurate? I sure don't know, but the implication of the headline (assuming it is not a Google SEO ploy to snag traffic) is that NSO Group is in a position to know — perhaps in real time via a nifty AWS-type dashboard — who is doing what, when, where, for how long, and other helpful details about which a curious observer finds interesting, noteworthy, or suitable for assessing an upcharge. Money is important in zippy modern online systems in my experience.
My goodness. That headline was inspirational.
What about the write up itself from the real news outfit National Public Radio or NPR, once home to Bob Edwards, who was from Louisville, not far from the shack next to a mine run off pond outside my door. Ah, Louisville, mine drainage, and a person who finds this passage suggestive:
"There is an investigation into some clients. Some of those clients have been temporarily suspended," said the source in the company, who spoke to NPR on condition of anonymity because company policy states that NSO "will no longer be responding to media inquiries on this matter and it will not play along with the vicious and slanderous campaign."
So the company won't talk to the media, but does talk to the media, specifically NPR. What do I think about that? Gee, I just don't know. Perhaps I don't understand the logic of NSO Group. But I don't grasp what "unlimited" means when a US wireless provider assures customers that they have unlimited bandwidth. I am just stupid.
Next, I noted:
NSO says it has 60 customers in 40 countries, all of them intelligence agencies, law enforcement bodies and militaries. It says in recent years, before the media reports, it blocked its software from five governmental agencies, including two in the past year, after finding evidence of misuse. The Washington Post reported the clients suspended include Saudi Arabia, Dubai in the United Arab Emirates and some public agencies in Mexico. The company says it only sells its spyware to countries for the purpose of fighting terrorism and crime, but the recent reports claim NSO dealt with countries known to engage in surveillance of their citizens and that dozens of smartphones were found to be infected with its spyware.
Okay, if the headline is on the beam, then NSO Group, maybe some unnamed Israeli government agencies like the unit issuing export licenses for NSO Group-type software, and possibly some "trusted" third parties are going to prowl through the data about the usage of Pegasus by entities. Some of these agencies may be quite secretive. Imagine the meetings going on in which those in these secret agencies. What will the top dogs in these secret outfits about the risks of having NSO Group's data sifted, filtered, and processed by Fancy Dan analytics' systems tell their bosses? Yeah, that will test the efficacy of advanced degrees, political acumen, and possible fear.
And what's NSO Group's position. The information does not come from an NSO Group professional who does not talk to the media but sort of does. Here's the word from the NSO Group's lawyer:
Shmuel Sunray, who serves as general counsel to NSO Group, said the intense scrutiny facing the company was unfair considering its own vetting efforts.
"What we are doing is, what I think today is, the best standard that can be done," Sunray told NPR. "We're on the one hand, I think, the world leaders in our human rights compliance, and the other hand we're the poster child of human rights abuse."
I like this. We have the notion of NSO Group doing what it can do to the "best standard." How many times has this situation faced an outfit in the intelware game, based in Herliya, and under the scrutiny of an Israeli agency which says yes or no to an export license for a Pegasus type system. Is this a new situation? Might be. If true, what NSO Group does will define the trajectory of intelware going forward, won't it?
Next, I like the "world leaders" and "Human rights compliance." This line creates opportunities for some what I would call Comedy Central comments. I will refrain and just ask you to consider the phrase in the context of the core functions and instrumentality of intelware. (If you want to talk in detail, write benkent2020 at yahoo dot com and one of my team will get back to you with terms and fees. If not, I am retired, so I don't care.)
Exciting stuff and the NSO Group ice cream melt is getting stickier by the day. And in Herzliya, the temperature is 29 C. "C" is the grade I would assign to this allegedly accurate statement from the article that NSO Group does not talk to the media. Get that story straight is my advice.
And, gentle NPR news professional, why not ask the lawyer about log file retention and access to data in Pegasus by an NSO system administrator?
Stephen E Arnold, July 30, 2021
Many fields have seen a shift to remote work that is likely to stick around long after the pandemic is just a bitter memory. The Technology Headlines focuses on one sector in, "How Has the Crisis Affected Marketers?" The write-up states its figures come from executives, marketers, account managers, and brand directors from around the world. We learn:
"This rapid and profound change in the working model has far-reaching implications, as many social and economic challenges of 2020. But even with the adversity, you can already see the benefits that could positively impact the growth of the marketing industry for years to come. The main findings are as follows:

By working remotely, account managers and brand managers are nearly twice as likely to be more productive as their top management.
Remote creative collaboration is much more difficult for young marketers than for their more experienced counterparts.
One in five marketers believes  that career opportunities have indeed improved during the pandemic.
42% of managers believe that communication with the team is better when working remotely.
Working from home has become the norm, and most marketers say telecommuting will impact their hiring plans in the future.
Marketing employees are far more eager to return to the office than their home-based counterparts.
Direct mail and outdoor advertising are promotion channels that marketers assume will be a thing of the past after the pandemic, and there is already a rise in paid social activity, digital advertising and podcast sponsorship."
Whether working remotely has been beneficial or not varies widely. While nearly a third of marketers reported improved productivity working remotely, almost a quarter stated the opposite. For 31% of workers, the situation gave them a chance to prove themselves to their managers. Perhaps that is only natural since time spent interacting in meetings drastically increased. Over half of the respondents expect the number of remote workers, whether full-time employees or freelancers, to actually increase going forward. For better or worse, it looks like the bulk of marketing work is not moving back into the office any time soon.
Cynthia Murrell, July 30, 2021
Even before AI assistance, employers were considering applicants' social media presence in the hiring process. According to Fast Company, that may be a good thing for companies and workers alike. Writer Tomas Chamorro-Premuzik describes "How Social Media Data Secretly Reveals Your Personality to Hiring Managers." The premise is that embracing the phenomenon can lead workers into more satisfying careers. We're told:
"A constant feature throughout this time has been organizations lamenting their inability to find the right talent, and, on the other side of the problem, too many talented people complaining about meaningless or uninspiring jobs. … Our notions of talent have not evolved to keep up with the times. When university credentials have become disconnected from job-relevant knowledge, hard skills quickly become outdated, and what we know is less important than what we can learn, organizations are often left looking for talent in all the wrong places. This also harms their desire to create a diverse and inclusive workforce. When your main talent currency is still the resume, and the value of a resume depends on outdated talent currencies like college qualifications or past experience, it is hard to avoid hiring the same type of people over and over again, optimizing for 'culture fit' rather than diversity. In this context, social media emerges as a promising alternative to the dominant currency for talent. Its data acts as a talent bitcoin capable of redefining human capital more inclusively and meritocratic. Our social media activity already reveals a great deal of information about our deep character traits, precisely the type of stuff employers need to know (and at times also want to know) before they decide to hire us."
Chamorro-Premuzik gives some examples to support his premise, from Facebook and Twitter to TikTok and Spotify. He admits to the ethical and legal issues here, but suggests they could be addressed with transparency and an option for applicants to opt in. We wonder, though, how optional would that really feel (or be) for most job hunters. We are reminded this use of data is happening anyway, so we might as well welcome the process and make it official. It is true that old hiring methods are woefully out of touch, but the idea that this trend is the best solution may be a stretch.
Cynthia Murrell, July 30, 2021
Though the issue of privacy was not central to the recent US Supreme Court case Transunion v. Ramirez, the Court's majority opinion may have far-reaching implications for privacy rights. The National Law Review considers, "Did the US Supreme Court Just Gut Privacy Law Enforcement?" At issue is the difference between causing provable harm and simply violating a law. Writer Theodore F. Claypoole explains:
"The relevant decision in Transunion involves standing to sue in federal court. The court found that to have Constitutional standing to sue in federal court, a plaintiff must show, among other things, that the plaintiff suffered concrete injury in fact, and central to assessing concreteness is whether the asserted harm has a close relationship to a harm traditionally recognized as providing a basis for a lawsuit in American courts. The court makes a separation between a plaintiff's statutory cause of action to sue a defendant over the defendant's violation of federal law, and a plaintiff's suffering concrete harm because of the defendant's violation of federal law. It claims that under the Constitution, an injury in law is not automatically an injury in fact. A risk of future harm may allow an injunction to prevent the future harm, but does not magically qualify the plaintiff to receive damages. … This would mean that some of the 'injuries' that privacy plaintiffs have claimed to establish standing, like increased anxiety over a data exposure or the possibility that their data may be abused by criminals in the future, are less likely to resonate in some future cases."
The opinion directly affects only the ability to sue in federal court, not on the state level. However, California aside, states tend to follow SCOTUS' lead. Since when do we require proof of concrete harm before punishing lawbreakers? "Never before," according to dissenting Justice Clarence Thomas. It will be years before we see how this ruling affects privacy cases, but Claypoole predicts it will harm plaintiffs and privacy-rights lawyers alike. He notes it would take an act of Congress to counter the ruling, but (of course) Democrats and Republicans have different priorities regarding privacy laws.
Cynthia Murrell, July 30, 2021
Is this a line from a motion picture? "Hello, we're from the government and we're here to help you." I can't remember. But constant gardeners do make visits to places where stuff grows, even in 2021 in the midst of a spike in respiratory diseases and quite toasty 31 C weather with some inclement weather expected.
I read "Israel Begins Investigation into NSO Group Spyware Abuse." I am never sure about the accuracy of information when the source is one of Jeffrey Epstein's sources of academic inspiration. (Wasn't there some fancy wordsmithing about MIT's interactions with this high water mark of human interaction?) As M. Macron might say, "Petits pois." So shall we assume that the "Israel Begins…" article is in the capable hands of an honest vendeur de fruits, shall we?
The write up asserts:
The Ministry of Defense did not specify which government agencies were involved in the investigation, but Israeli media previously reported that the foreign ministry, justice ministry, Mossad, and military intelligence were also looking into the company following the report. NSO Group CEO Shalev Hulio confirmed to MIT Technology Review that the visit had taken place but continued the company's denials that the list published by reporters was linked to Pegasus.
Ah, a coincidence. There are so many in the modern world. Example, you want? Less driving during Covid, more traffic deaths? See coincidence.
The write up notes:
NSO is not the only Israeli hacking company in the news lately. Microsoft and the University of Toronto's Citizen Lab also recently reported on hacking tools developed by Candiru that were subsequently used to target civil society groups.
Yep, Candiru. But are there other specialized software firms which the Israeli government might call, text, email, or Facetime? I don't know from nothing because the Epstein-fave MIT "real" journalists did not mention any other firms. Am I to conclude that NSO Group and the Candiru outfit are rare birds, almost one of a kind?
Is it possible that NSO Group's comments, the government's alleged visit, and the grousing from the land of a couple of hundred different types of cheese are like the complaints of irritated customers of the orangerie's delicate comestibles? If you got money, you can buy what the French call fruits mystérieux, right?
Observations:
A visit in itself is surprising in the midst of a surge in Israel
There indeed other firms providing specialized services, but these have been fortunate enough or wise enough to remain in the shed at rear of the orangeries in Herzliya
The MIT Review is saddled with that Epstein thing; thus, it is difficult to do much more than ask, "Is this the rest of the story?"
Worth watching. Because fruits mystérieux. The care of constant gardeners may be needed. Could it be too late? Could the blight migrate to haricots verts, tomates allongées, and petit avocats.
Avocats? Fruits or conseillers juridique?
Stephen E Arnold, July 29, 2021
Dominant e-cigarette maker Juul demonstrates content marketing can be used to address even the thorniest of problems—just buy a lot of story opportunities. The American Prospect reports, "Juul: Taking Academic Corruption to a New Level." After vaping was shown to cause illness in 2019, Juul's previously lofty fortunes plummeted. Its blatant marketing to teens did not help its standing. Now the FDA is considering whether to ban the sale of e-cigarettes in the US altogether. Naturally, Juul is investing millions to help it decide. There are the traditional lobbying efforts of course. Then there is the wholesale buying out of an "academic" journal. Reporter David Dayen cites a recent New York Times article as he writes:
"Juul, the Times reports, 'paid $51,000 to have the entire May/June issue of the American Journal of Health Behavior devoted to publishing 11 studies funded by the company offering evidence that Juul products help smokers quit.' The corruption of academic research is not a new subject. Corporations fund third-party studies and benefit from 'independent' validation of their perspectives all the time. But this is a new wrinkle. Juul didn't just front money for a couple of academic papers; it bought an entire edition of the American Journal of Health Behavior (AJHB), which it can then point to as "proof" that its product has a public-health benefit, the key question currently before the FDA. And the more you look at this story, the stranger it gets. The $51,000 fee included $6,500 to unlock the entire journal for public access—so you can read the entire special 219-page Juul issue here. It's fascinating. There are 26 named co-authors on the 11 studies. According to the 'Conflict of Interest' statements associated with them, 18 of the co-authors are either current full-time employees of Juul, or were full-time employees at the time they conducted the research. Five others are consultants with Pinney Associates, working 'on an exclusive basis to Juul Labs.' And the final three, who co-authored one of the 11 studies, are employees of the Centre for Substance Use Research, an 'independent' consultancy that designed that study under a contract with … Juul Labs."
One of those Pinney Associates consultants also acted as the special issue's internal editor and papers coordinator. "Independent" they say—I do not think that word means what they think it means. Readers will not be surprised the articles overwhelmingly support the notion e-cigarettes are a good thing because they shift smokers away from "combustible tobacco products," providing an "aid to public health." I suppose we are to accept all those vaping illnesses because they do not affect bystanders? The articles fail to mention their primary money maker: luring in a wealth of new nicotine addicts.
Daven also calls out the American Journal of Health Behavior for its part in the scheme. Though the journal touts its ethical guidelines, its practice of charging authors to publish would seem to encourage companies to buy up its pages to spread (mis)information. In the eyes of the law, all of this is just fine as long as the journal "adequately" discloses articles' sponsorship. To Daven, though, pay-to-publish delivers a series of swindles. He writes:
"Academics are desperate to publish in journals to prove to their universities that they are working diligently. Corporations recognize the opportunity to underwrite research and produce independent validation of their goals. And they turn around and use that research to persuade policymakers, who presume themselves sophisticated about spotting fake research, but probably are not."
And that is the why companies pursue these projects in the first place—too many decision makers are willing to take the word of what looks like an authority, no matter what disclosures are attached. The Juul issue appears to have been a bridge too far for at least some of the journal's editorial board members, for the Times reports three of them resigned after the propaganda was produced. Let us hope they do not give these articles much weight as they make their decision.
Cynthia Murrell, July 29, 2021
Facial recognition software is not just for law enforcement anymore. Israel-based firm AnyVision's clients include retail stores, hospitals, casinos, sports stadiums, and banks. Even schools are using the software to track minors with, it appears, nary a concern for their privacy. We learn this and more from, "This Manual for a Popular Facial Recognition Tool Shows Just How Much the Software Tracks People" at The Markup. Writer Alfred Ng reports that AnyVision's 2019 user guide reveals the software logs and analyzes all faces that appear on camera, not only those belonging to persons of interest. A representative boasted that, during a week-long pilot program at the Santa Fe Independent School District in Texas, the software logged over 164,000 detections and picked up one student 1100 times.
There are a couple privacy features built in, but they are not turned on by default. "Privacy Mode" only logs faces of those on a watch list and "GDPR Mode" blurs non-watch listed faces on playbacks and downloads. (Of course, what is blurred can be unblurred.) Whether a client uses those options depends on its use case and, importantly, local privacy regulations. Ng observes:
"The growth of facial recognition has raised privacy and civil liberties concerns over the technology's ability to constantly monitor people and track their movements. In June, the European Data Protection Board and the European Data Protection Supervisor called for a facial recognition ban in public spaces, warning that 'deploying remote biometric identification in publicly accessible spaces means the end of anonymity in those places.' Lawmakers, privacy advocates, and civil rights organizations have also pushed against facial recognition because of error rates that disproportionately hurt people of color. A 2018 research paper from Joy Buolamwini and Timnit Gebru highlighted how facial recognition technology from companies like Microsoft and IBM is consistently less accurate in identifying people of color and women. In December 2019, the National Institute of Standards and Technology also found that the majority of facial recognition algorithms exhibit more false positives against people of color. There have been at least three cases of a wrongful arrest of a Black man based on facial recognition."
Schools that have implemented facial recognition software say it is an effort to prevent school shootings, a laudable goal. However, once in place it is tempting to use it for less urgent matters. Ng reports the Texas City Independent School District has used it to identify one student who was licking a security camera and to have another removed from his sister's graduation because he had been expelled. As Georgetown University's Clare Garvie points out:
"The mission creep issue is a real concern when you initially build out a system to find that one person who's been suspended and is incredibly dangerous, and all of a sudden you've enrolled all student photos and can track them wherever they go. You've built a system that's essentially like putting an ankle monitor on all your kids."
Is this what we really want as a society? Never mind, it is probably a bit late for that discussion.
Cynthia Murrell, July 29, 2021
China has always kept its tech companies on a short leash, but it has recently been especially vigorous about keeping them under control. The Conversation reports, "Facial Recognition for Gamers, App Store Bans for Didi: What's Behind China's Recent Crackdown on Big Tech?" We learn companies that had been getting away with certain infractions for years are suddenly facing regulators' ire. There is also the recent rebuke of social-media platform Xiaohongshu for enabling "wealth-flaunting" when, apparently, such online immodesty is nothing new. And fresh regulations were swiftly implemented last year that just happened to frustrate Ant Group's plans to go public after that company's founder criticized regulators. Oops.
The article takes a special look at DiDi, an Uber clone that achieved its goal of debuting on the New York Stock Exchange. It raised enough to position it as the second-largest US IPO by a Chinese company. (Alibaba ranks first.) Normally that would be a point of pride for China, but regulators responded to the news by pulling it and 25 related apps from China's app stores. DiDi's value took a nosedive, and now the company faces a lawsuit by investors. Officials claim the company violated security regulations, but it is suspected China was (understandably) concerned that data on riders might end up in US government hands.
Writer Barney Tan puts these developments in perspective:
"To understand the rationale behind the Chinese government's recent moves, we must first understand the parallel universe that is China's technological landscape. In China, technology must never be harnessed solely for an individual or organization's gain. Social good is always emphasized, as defined and enforced by the Chinese government. DiDi's listing on the New York Stock Exchange would have undoubtedly fueled the company's global expansion. But in the eyes of the Chinese government, it could have also hurt the nation's collective interests. It remains to be seen whether this apparent contradiction can be resolved. China's collectivist approach to technology consumption is also evident in its regulation of mobile games. … In 2019, the Chinese government imposed a video game curfew on minors, banning them from playing between 10pm and 8am — allegedly to curb gaming addiction. South Korea is the only other country with such a curfew."
This is where facial recognition comes in. Gaming giant Tencent has been rolling out "Midnight Patrol," a feature that will use that technology to catch underaged gamers logged in after hours on an adult's account. The company reports the tool is now part of 60 games with more on the way. Tan continues:
"From a Western point of view, such measures may seem a draconian violation of privacy and freedom. In China, however, they are generally lauded and welcomed. The prevailing view is tech firms may profit commercially from the exploitation of technology, but not at the expense of social good."
Yes, that is a difficult mindset for many of us to wrap our heads around. Chinese companies understand this, often using different versions of their products for foreign customers. That is why we have TikTok and Chinese citizens have the more restrictive Douyin, for example. To each their own, I suppose, but investors may want to reconsider before plonking down a lot of money on the next big Chinese tech firm's IPO.
Cynthia Murrell, July 29, 2021
The intelware outfit NSO Group has moved from a narrow, somewhat wonky specialized services niche to a different arena. The development was discussed my the DarkCyber research team when the news of the NSO Group ice cream spill floated to the top of the info river. (Why are we using the code phrase ice cream meltdown? Maybe a Ben and Jerry's reference to certain interests not aligned with those of Israel's specialized services industry? Metaphors are the stuff of poetry, so you will have to reach your own conclusions.)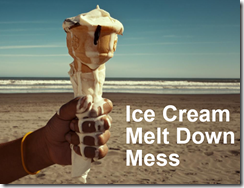 So the ice cream meltdown is getting messy. DarkCyber was not surprised to read "Snowden Skewers Big Tech, Amoral Capital Firms for Enabling Insecurity Industry & Calls for Urgent Action." The write up appears in an interesting publication which runs advertising to supplement its other sources of income. Snowden, as you may recall, is a former security sector worker bee who dumped documents, many of which are marked as secret or classified. Then Mr. Snowden found himself within the fashionable confines of Sheremetyevo International Airport. He then repaired to a more permanent location in Moscow and crafted a bit of work thinking, writing blog posts, doing lectures, and giving interviews. The topics are mostly about security, which is a shorthand way of rippling the fabric of some countries' intelligence gathering nets.
The write up states:
In a searing post on his blog, 'Continuing Ed', the NSA whistleblower pointed to the Pegasus scandal as a "turning point" that exposed the "fatal consequences" of private-sector companies like the NSO Group that are part of this "out-of-control" industry – whose "sole purpose is the production of vulnerability." "The phone in your hand exists in a state of perpetual insecurity, open to infection by anyone willing to put money in the hand of this new Insecurity Industry," Snowden noted, adding that its clients range from countries to "sex-criminal Hollywood producers who can dig a few million out of their couch cushions."
The write up, not content to link to Mr. Snowden's intriguing blog, includes one of his tweets which is in italics below:
If you want to see Microsoft have a heart attack, talk about defining legal liability for bad code in a commercial product. To give Facebook nightmares, talk about making it legally liable for leaks of their unnecessarily collected personal records.
Several observations I want to capture before I forget them are:
The NSO Group ice cream melting has become a sticky mess. The PR problem spilled into the political arena in Israel, and now it has captured other entities and their methods as well. I think it is crisis management time, not SEO content management time.
Mr. Snowden's comments indicate that he is not a fan of some of the business practices associated with the US and its allies. This raises the question, "To what is Mr. Snowden allied?"
The language of the Russia Today write up makes it clear that NSO Group has jumped from specialized software to the foil for state-sponsored cyber activities. The NSO Group's actions, one might conclude, make the actions of a few young hackers look like very small potatoes like those grown near the border of Estonia.
The NSO Group ice cream melt may spread farther, attract flies, and damage some very expensive kitchen furnishings, maybe a careless person's jumper, and require replacement of some placemats.
Yep, melting ice cream. A mess with consequences for the specialized services sector.
Stephen E Arnold, July 28, 2021
Late in 2019, The Adware Guru published "Facebook Sues NSO Group Spyware Maker Due to Exploitation of WhatsApp Vulnerability." That write up stated:
The cause of [Facebook's]  lawsuit was WhatsApp's zero-day vulnerability, which Facebook claims was sold to the NSO Group, and then the company helped use the problem to attack human rights defenders, journalists, political dissidents, diplomats, and governmental officials. According to court documents, more than 1,400 people in Bahrain, the United Arab Emirates, and Mexico suffered a total of 11 days from attacks. Facebook has already sent WhatsApp special messages to everyone affected.
In April 2020, Technadu published "The NSO Group Is Accusing Facebook of Having Tried to License Their Spyware." That write up stated:
The 'NSO Group' is now turning the tables, claiming that they rejected Facebook's proposal to license Pegasus because they only did it for governments and not private companies. In addition to that, they describe Facebook's accusations as baseless and even accuse the social media company of failing to prepare the legal paperwork properly, which resulted in legislative procedure problems. NSO says Facebook didn't have powerful methods to spy on iOS devices in the same way that they did with Android, and they felt like Pegasus could solve this problem for them. Facebook, on the other side, completely dismissed these statements by saying that these allegations had the sole purpose of distracting the court from the real facts.
Technadu added:
even if Facebook wasn't trying to add Pegasus in Onavo for iOS, they are giving the NSO Group something to hold on to and make allegations that are at least seemingly realistic. At the very least, this development will complicate the legal process by much now.
Jump to the present. The Guardian's story "Officials Who Are US Allies Among Targets of NSO Malware, Says WhatsApp Chief" reported on July 24, 2021:
Cathcart said that he saw parallels between the attack against WhatsApp users in 2019 – which is now the subject of a lawsuit brought by WhatsApp against NSO – and reports about a massive data leak that are at the centre of the Pegasus project… When WhatsApp says it believes its users were "targeted", it means the company has evidence that an NSO server attempted to install malware on a user's device.
The Guardian story includes this statement from the PR savvy NSO Group:
An NSO spokesperson said: "We are doing our best to help creating a safer world. Does Mr Cathcart have other alternatives that enable law enforcement and intelligence agencies to legally detect and prevent malicious acts of pedophiles, terrorists and criminals using end-to-end encryption platforms? If so, we would be happy to hear."
Are Facebook's statements credible? Is NSO Group's version believable? Are these two behaving like the characters in Neil Simon's "Odd Couple" or like the characters in the 1981 film "Neighbors"? Does each firm have something the other needs?
Stephen E Arnold, July 28, 2021