I read "EU Outlines Ambitious AI Regulations Focused on Risky Uses." The main idea seems to be that European Union regulators are smart enough to write rules for risky uses of numerical recipes. First, what's risk, or, more accurately, what's acceptable risk? Second, are regulators able to understand specific implementations of smart software designed for "uses"?
In my opinion, the answer to the first question is that "acceptable risk" is an interesting idea. It's like ethical behavior, beauty, and evil. The answer to the second question is, "Not a chance."
The write up reports:
Under the AI proposals, unacceptable uses would also include manipulating behavior, exploiting children's vulnerabilities or using subliminal techniques.
How pray tell will lawyers, bureaucrats, and successful clothing sales professionals recognize a subliminal technique? Whom will these professional deciders believe when data are gathered from academics, allegedly suppressed businesses, and activists?
AI is now, and the write up makes clear that progress will be slow and painful:
To be sure, the draft rules have a long way to go before they take effect. They need to be reviewed by the European Parliament and the European Council and could be amended in a process that could take several years, though officials declined to give a specific timeframe.
To sum up, hubris is wonderful when enshrined in bureaucracy. How fast does AI change? A little quicker than an EU deliberation for sure.
Stephen E Arnold, April 27, 2021
A secret report from 2010 has surfaced in the Netherlands and has been reviewed by editors at news site de Volkskrant. The document reveals that "Huawei Was Able to Eavesdrop on Dutch Mobile Network KPN," reports the NL Times. We learn that, in 2009, KPN used Huawei tech and that six employees of the Chinese tech giant worked at its head office. Warned by security firm AIVD that this was a dicey situation, KPN hired researchers at Capgemini analyze any risks involved. We learn:
"The conclusions turned out to be so alarming that the internal report was kept secret. 'The continued existence of KPN Mobile is in serious danger because permits may be revoked or the government and businesses may give up their confidence in KPN if it becomes known that the Chinese government can eavesdrop on KPN mobile numbers and shut down the network', de Volkskrant quotes the report. At the time, KPN's mobile network had 6.5 million subscribers."
These subscribers included then Prime Minister Jan Peter Balkenende and other ministers as well as, importantly, Chinese dissidents. The write-up continues:
"The Capgemini report stated that Huawei staff, both from within KPN buildings and from China, could eavesdrop on unauthorized, uncontrolled, and unlimited KPN mobile numbers. The company gained unauthorized access to the heart of the mobile network from China. How often that happened is not clear because it was not recorded anywhere."
Huawei assures everyone it never took advantage of this access and there is no evidence (yet) that it did so. The revelation explains why KPN has since maintained its own mobile core network and relied upon Western suppliers. Lesson learned.
Cynthia Murrell, April 27, 2021
I read "How Mark Zuckerberg and Tim Cook Became Foes." The dust up is about user tracking. It is not explicitly about making money, acting in a manner which helps customers, or conforms to the expectations of some people. The NYT article is interesting, but it ignored a point I think is important. I will get to what is in my opinion an important omission in a moment.
First, the write up states:
At the center of the fight are the two C.E.O.s. Their differences have long been evident. Mr. Cook, 60, is a polished executive who rose through Apple's ranks by constructing efficient supply chains. Mr. Zuckerberg, 36, is a Harvard dropout who built a social-media empire with an anything-goes stance toward free speech.
Then some history:
Mr. Cook decided to distance Apple from Facebook, the people said. While Mr. Cook had raised privacy as an issue as early as 2015, he ramped that up in 2018. Apple also unveiled a new corporate motto: "Privacy is a fundamental human right."
And allegedly Mr. Zuckerberg's current position:
But Mr. Zuckerberg has also been blunt about Facebook's feelings on Apple. "We increasingly see Apple as one of our biggest competitors," he said in an earnings call this year.
No problem but the omission is that the antics of two monopolies are no longer amusing. The US government as well as organizations like the EU have been unable to constrain either firm. This is a failure for three reasons:
These are monopolies and the jousting is simply an effort to allow one company to win.
Neither company cares about customers. Facebook sucks data and enables a Cambridge Analytica thought process and Apple makes it impossible for "customers" to have confidence that their purchases are theirs or that their devices can be fixed. Both approaches are anti-consumer.
Both companies manipulate to thrive. Both use Orwellian type lingo to further the illusion that these firms are more than money generating constructs operating with personal antipathies, biases, and as supra-governments.
Quite an omission if my hypotheses are on the money.
Stephen E Arnold, April 26, 2021
The United Kingdom, Spain, Italy, Turkey, Austria, and India are six countries levying a digital service tax own social media companies, search engines, and online retailers. Most of these companies are American. The Office of the US Trade Representative (USTR) conducted a six-month investigation and decided the new digital tax "unreasonable, or discriminatory and burdens or restricts US commerce." Roll Call explains how the Biden Administration plans to handle the digital tax: "US Confronts 'Digital Dagger' From Overseas Aimed At Top Tech Companies."
The Biden administration plans to leverage a 25% tariff on imported goods from the six countries. The European Union, Indonesia, Brazil, and the Czech Republic might adopt similar taxes. Trump's administration had the USTR investigate France's digital taxes and came to the same conclusion, but did not respond following an ongoing investigation with Organization of Economic Cooperation (OECD) and Development and the G-20 group.
The USTR wants to develop a solution with the OECD, but it comes with tons of baggage:
"The friction between the United States and its top tech companies and the rest of the world stems from how the global economy has shifted toward a model in which companies based in one country earn profits from delivering services to citizens of another country without establishing a physical presence, said Clete Willems, a partner in the law firm of Akin, Gump, Strauss, Hauer & Feld LLP who served in the White House as a top trade adviser during the Trump administration. The OECD has been discussing how to determine taxing rights when companies have no physical presence in a country and which companies should be considered digital entities…"
American companies feel targeted because they are reaping the profits of their handwork, but the foreign countries are not getting needed tax revenue to fund their own economies. It is not a digital dagger, but a double edge sword.
Whitney Grace, April 23, 2021
With ICE's contract with Thomson Reuters' CLEAR expiring, The Intercept reports, "LexisNexis to Provide Giant Database of Personal Information to ICE." Apparently the company could not resist the $16.8 million contract despite downplaying its ties to the agency in the past. Once focused on providing data to legal researchers and law firms, reduced sales compelled LexisNexis to branch into serving law enforcement. The firm will be supplying Homeland Security agents with billions of records that aggregate data from sources both public and private, like credit histories, bankruptcy records, license plate photos, and cell phone subscriber info. Naturally, these profiles also come with analytics tools. Reporter Sam Biddle writes:
"It's hard to wrap one's head around the enormity of the dossiers LexisNexis creates about citizens and undocumented persons alike. While you can at least attempt to use countermeasures against surveillance technologies like facial recognition or phone tracking, it's exceedingly difficult to participate in modern society without generating computerized records of the sort that LexisNexis obtains and packages for resale. The company's databases offer an oceanic computerized view of a person's existence; by consolidating records of where you've lived, where you've worked, what you've purchased, your debts, run-ins with the law, family members, driving history, and thousands of other types of breadcrumbs, even people particularly diligent about their privacy can be identified and tracked through this sort of digital mosaic. LexisNexis has gone even further than merely aggregating all this data: The company claims it holds 283 million distinct individual dossiers of 99.99% accuracy tied to 'LexIDs,' unique identification codes that make pulling all the material collected about a person that much easier. For an undocumented immigrant in the United States, the hazard of such a database is clear."
Biddle notes that both LexisNexis and Thomson Reuters are official data partners of Palantir, which insists it is not, itself, a data company. It is, however, a crucial partner to law enforcement agencies at all levels across the US, as well as the security departments at several corporations. The firm supplies its clients, including ICE, with huge datasets, analysis tools, and consultants to help organizations track anyone of interest. Despite these partnerships, both Thomson Reuters and LexisNexis have largely escaped the controversy that has surrounded Palantir.
Biddle has trouble reconciling LexisNexis' new contract with its insistence it is actually on the side of detainees because it supplies them with access to an e-library of legal materials. For its part, the firm takes pains to note the contract complies with President Biden's Executive Order 13993, which revised immigration enforcement policies and DHS interim guidelines. We are reminded, though, that despite the new occupant of the Oval Office, those running ICE remain the same. It is their hands into which this astounding trove of personal data is being delivered.
Cynthia Murrell, April 22, 2021
I wish I could recall which addled Silicon Valley podcaster explained that TikTok was not a problem. I would urge this individual to read in the British paper the article "Case Launched Against TikTok over Collection of Children's Data." The essay explains:
Despite a minimum age requirement of 13, Ofcom found last year that 42% of UK eight to 12-year-olds used TikTok. As with other social media companies such as Facebook, there have long been concerns about data collection and the UK's Information Commissioner's Office is investigating TikTok's handling of children's personal information. Longfield said: "We're not trying to say that it's not fun. Families like it. It's been something that's been really important over lockdown, it's helped people keep in touch, they've had lots of enjoyment. But my view is that the price to pay for that shouldn't be there – for their personal information to be illegally collected en masse, and passed on to others, most probably for financial gain, without them even knowing about it. "And the excessive nature of that collection is something which drove us to [challenge] TikTok rather than others.
The cloud of unknowing swirling around individuals who insist that data collection from children is no big deal is large and possibly impenetrable.
TikTok says it is an outfit staying within the bright white lines. Nevertheless, according to the write up:
In February last year, ByteDance, the Chinese company legally domiciled in the Cayman Islands that owns TikTok, was fined a record £4.2m ($5.7m) in the US for illegally collecting personal information from children under 13.
Add to the actions which triggered the fine, TikTok is an outfit associated with China. The data from TikTok might add some useful insights about user predilections if those data flow into a Chinese aggregation system.
To the cheerleaders for TikTok, I would suggest a rethink of your position. However, it is possible that funding for some cheerleading squads may be coming from interesting sources and carry along some other agendas. Bad actors can operate within a regulation lax environment. That's a reality.
Stephen E Arnold, April 21, 2021
I noted "Australian Judge Rules Google Misled Android Users on Data." The write up reports:
Google broke Australian law by misleading users about personal location data collected through Android mobile devices…
In the big world of the Google does this decision matter?
Chair of the Australian Competition Commission finds the decision important for Australia. The news story states:
This is an important victory for consumers, especially anyone concerned about their privacy online, as the court's decision sends a strong message to Google and others that big businesses must not mislead their customers. We are extremely pleased with the outcome in this world-first case.
Like Facebook, Google finds that Australia is having difficulties accepting the systems and methods of the digital nation states. One risk to the GOOG may be that other mere countries emulate the ways of the Aussies. Imagine the chaos if the EC downs three or four Foster's and screams, "Let's put Googzilla on the barbie."
Even Google's legions of attorneys might balk at a trip to Brussels or Strasbourg as the Australian emulation attracts attention.
Stephen E Arnold, April 16, 2021
I want to keep this item brief. Here's the headline which caught my attention:
Justice Department Announces Court-Authorized Effort to Disrupt Exploitation of Microsoft Exchange Server Vulnerabilities
The DoJ statement says:
Throughout March, Microsoft and other industry partners released detection tools, patches and other information to assist victim entities in identifying and mitigating this cyber incident. Additionally, the FBI and the Cybersecurity and Infrastructure Security Agency released a Joint Advisory on Compromise of Microsoft Exchange Server on March 10. Despite these efforts, by the end of March, hundreds of web shells remained on certain United States-based computers running Microsoft Exchange Server software.
Here's a partial fix as explained in the DoJ write up:
This court-authorized operation to copy and remove malicious web shells from hundreds of vulnerable computers shows our commitment to use any viable resource to fight cyber criminals. We will continue to do so in coordination with our partners and with the court to combat the threat until it is alleviated, and we can further protect our citizens from these malicious cyber breaches."
Interesting. To the reader of this blog who did not find my Microsoft Bob security T shirt amusing I would say, "What about a Microsoft Bob security baseball cap?" The Microsoft softball team appears to need some professional players to be competitive in this season's games.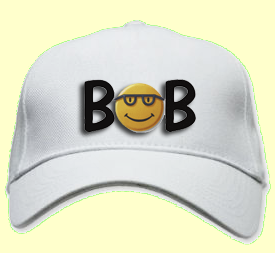 Stephen E Arnold, April 14, 2021
After wrangling over the issue for weeks, Australian regulators and Facebook have come to an agreement. Regulators demanded the social media platform, as well as Google, start paying news publishers their fair share for content. Sounds reasonable, considering that out of every $100 spent on online advertising in that country, $53 goes to Google and $28 to Facebook. That is 81% going to just two companies.
Facebook responded by temporarily blocking all news to Australian users. (Google made a similar threat, but made deals with several Australian media groups instead.) Now that a compromise has been reached and the blackout ended, all that remains is for the adjusted media law to be passed. Yahoo News discusses "Why the World is Watching Australia's Tussle with Big Tech." Writer Andrew Beatty observes:
"Although the rules would only apply in Australia, regulators elsewhere are looking closely at whether the system works and can be applied in other countries. Microsoft — which could gain market share for its Bing search engine — has backed the proposals and explicitly called for other countries to follow Australia's lead, arguing the tech sector needs to step up to revive independent journalism that 'goes to the heart of our democratic freedoms'. European legislators have cited the Australian proposals favorably as they draft their own EU-wide digital market legislation. Facebook's decision to roll back the news ban comes after it received widespread criticism for the initial blackout, which also impacted some emergency response pages used to alert the public to fires, floods and other disasters. The company quickly moved to amend that mistake, but the incident left questions about whether social media platforms should be able to unilaterally remove services that are part of crisis response and may even be considered critical infrastructure."
Critical infrastructure—that is an interesting twist. Both Facebook and Google insist they don't mind paying for content, something each has started to do in very limited ways. They just don't want to be told how much to pay; Australian regulators would like independent arbiters to oversee deals to be sure they are fair. World Wide Web inventor Tim Berners-Lee warns the precedent of charging for links could "break the internet." Are the extended consequences of holding these two companies to account really so dire?
Cynthia Murrell, April 07, 2021
India's Information Technology Act, 2000 provides for the removal of certain unlawful content online, like child pornography, private images of others, or false information. Of course, it is difficult to impossible to keep up with identifying and removing such content using just human moderators. Now we learn from the Orissa Post that the "Govt Mulls Using AI to Tackle Social Media Misuse." The write-up states:
"This step was proposed after the government witnessed widespread public disorder because of the spread of rumours in mob lynching cases. The Ministry of Home Affairs has taken up the matter and is exploring ways to implement it. On the rise in sharing of fake news over social media platforms such as Facebook, Twitter and WhatsApp, Minister of Electronics and Information Technology Ravi Shankar Prasad had said in Lok Sabha that 'With a borderless cyberspace coupled with he possibility of instant communication and anonymity, the potential for misuse of cyberspace and social media platforms for criminal activities is a global issue.' Prasad explained that cyberspace is a complex environment of people, software, hardware and services on the internet. He said he is aware of the spread of misinformation. The Information Technology (IT) Act, 2000 has provisions for removal of objectionable content. Social media platforms are intermediaries as defined in the Act. Section 79 of the Act provides that intermediaries are required to disable/remove unlawful content on being notified by the appropriate government or its agency."
The Ministry of Home Affairs has issued several advisories related to real-world consequences of online content since the Act passed, including one on the protection of cows, one on the prevention of cybercrime, and one on lynch mobs spurred on by false rumors of child kidnappings. The central government hopes the use of AI will help speed the removal of objectionable content and reduce its impact on its citizens. And cows.
Cynthia Murrell, April 7, 2021