Microsoft: Bob Security Captures Headlines
Sleeper code. Yep, malware injected into thousands of servers could wake up and create some interesting challenges for the JEDI contractors with Microsoft T Shirts. Here's my design suggestion for the security experts' team: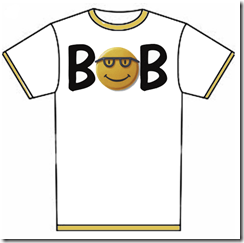 Do you remember the tag line for Bob, a stellar graphical interface for Microsoft Windows? No. Let me highlight one of the zippier marketing statements:
Hard working, easy going software everyone will use.
Who knew that the "everyone" would include bad actors. Plus there are two other security related items to entice cyber professionals.
First, "Windows 10 Hacked Again at Pwn2Own, Chrome, Zoom Also Fall" includes this statement:
The first to demo a successful Windows 10 exploit on Wednesday and earn $40,000 was Palo Alto Networks' Tao Yan who used a Race Condition bug to escalate to SYSTEM privileges from a normal user on a fully patched Windows 10 machine. Windows 10 was hacked a second time using an undocumented integer overflow weakness to escalate permissions up to NT Authority\SYSTEM by a researcher known as z3r09. This also brought them $40,000 after escalating privileges from a regular (non-privileged) user. Microsoft's OS was hacked a third time during day one of Pwn2Own by Team Viettel, who escalated a regular user's privileges to SYSTEM using another previously unknown integer overflow bug.
The statements suggest that either the OS is deliberately flawed in order to allow certain parties unfettered access to user computers or that Microsoft is focusing on moving Paint to the outstanding Microsoft online store.
Second, I spotted "Hackers Scraped Data from 500 Million LinkedIn Users about Two Thirds of the Platform's Userbase and Posted It for Sale Online." (Editor's note: Data is plural, but let's not get distracted, shall we?) The article reports:
The data includes account IDs, full names, email addresses, phone numbers, workplace information, genders, and links to other social media accounts.
Useful to some I assume.
Net net: I wonder if a Bob baseball cap is available in the Microsoft store?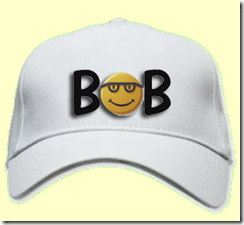 I would wear one with pride during my upcoming National Cyber Crime Conference lecture.
Stephen E Arnold, April 9, 2021
Comments