I read "Marissa Mayer's Diminishing Legacy at Yahoo." My first reaction was, "What legacy?" I know that Yahoo, like Hewlett Packard, will become fodder for business school case studies. But legacy? The write up surprised me too. The write up includes some juicy quotes from "experts" about the firm; for example:
The most recent revelations (of spying) "are just kind of piling on," says Rita McGrath, professor of management at Columbia Business School, who, like other management experts, concede Mayer's failure to turn around Yahoo will shadow her. "I don't think it's like she was a goddess and now these revelations have destroyed her. It's almost along the lines of, 'We almost expected that.'"
Okay, a Xoogler fails. But "We almost expected that." I knew Yahoo was struggling when the outfit hired a person with a questionable academic past. The Yahooligans have, in fact, had management issues for years. Anyone remember Terry Semel, who wanted to make Yahoo into a "media company." I still don't know what a "media company" means.
The write up states:
Nearly 50 members of Congress on Friday asked the Obama administration for more information "as soon as possible" on Yahoo's cooperation with the government. Yahoo, in turn, has called itself a "law-abiding company."
In today's fractious political environment, getting 50 politicos to agree on anything suggests that  the Yahoo thing is a big deal.
I found this statement fascinating because [a] it assumes that the Verizon deal will actually take place and [b] that Ms. Mayer is performing in an above average manner, which does not match up with my analysis. Anyway, here's the expert's sunny statement:
"She'll be remembered as the CEO who sold Yahoo to Verizon," says Greg Sterling, a contributing editor at Search Engine Land, a site that covers the search industry. He gives Mayer a "B" for her stint at Yahoo. "Her legacy will be judged, in part, on what Verizon does with Yahoo."
I love the "B."
A good turn of phrase is "suicide mission." The idea that no manager could survive Yahoo is one that probably resonates with some Yahoohooligans. For me, I think of the company as YaHOOT: More of a comedy of craziness than an outfit ready for the 21st century.
The legacy notion caps the write up. The point, it seems to me, is that USA Today is happy with Ms. Mayer because she is a female CEO in the often testosterone fueled Sillycon Valley scene. I highlighted the following statement in apologetic purple:
Elizabeth Ames, senior vice president of alliances, marketing and programs at the Anita Borg Institute: "With so few women in these high-profile positions, it is a test case — and that's a pretty big burden for anyone. And it holds true for minorities in the same situation." Mayer also brought buzz, appeal and interest to Yahoo after two of her predecessors — Carol Bartz and Scott Thompson — damaged the company's brand, according to Search Engine's Sterling. "The burden of expectations was too great," he says. "She herself couldn't revive that company. She did as well as anybody can, but she couldn't get the rock all the way up the hill."
About that "B": Were the acquisitions given a pass.
Stephen E Arnold, October 19, 2016
I read "Verizon CEO 'Not That Shocked' about Yahoo Breach That Exposed 500 Million Users." I noted two candidates for my Quotes to Note file.
Here's the first attributed to Lowell McAdam, CEO of Verizon:
"…occasionally they're [bad actors] going to land a punch. Certainly not anything we wanted to have happen. Certainly we're going to do everything we can to fortify ourselves.
Here's the second statement:
we still see a real value to the asset there. But in fairness, we're still understanding what was going on, to define whether it's a material impact to the business or not. But the industrial logic of doing this merger still makes a lot of sense.
Yes, industrial logic. Working well for Yahoo.
Stephen E Arnold, October 18, 2016
I read "Users Accuse Yahoo of Email Trick." The headline is interesting, but I don't think of Yahoo as a tricky outfit. I would suggest words along the lines of clumsy, mismanaged, inept, and clueless.
The write up suggests that Yahoo took an action to make it difficult and impractical for a person to move email from Yahoo to another service. Evidence of the cloud of unknowing swathing Yahoo in a purple haze which seems to have wafted over the BBC is this statement:
Yahoo has denied that it has made it deliberately difficult for customers to migrate to another email provider. It follows the disabling of an email-forwarding feature which allows people to migrate automatically. Yahoo said it was a "temporary" move while it worked on improvements.
My view is that Yahoo may be incapable of planning an action. My hunch is that Yahoo's disorganization and dysfunctional decision making reached a conclusion independent of the Verizon sale, public opinion, thoughts about Yahoo mail users heading for Yandex or some other service.
What's remarkable is that the BBC write up does not question the actions of Yahoo in a manner less like Lucy picking on Charlie Brown and more like the characters in "Silicon Valley."
On the other hand, maybe Yahoo is shooting an episode of "Silicon Valley" and following the writers' directions? That makes more sense than some of the behaviors of Yahoot I have watched in Yahoo's version of reality TV.
Stephen E Arnold, October 17, 2016
Navigate to "Why We Should All Dump Yahoo Now." (I am not sure about the "all," of course.) The site provides a form, which looks like this:
The text takes the form of an "oath." These are similar to the documents folks sign for some jobs and certain government work. The lingo states:
By signing this pledge, I confirm that I have deleted my Yahoo account because I care about my own privacy and security and I want to make it clear to the government, to Yahoo and to other internet companies that they cannot compromise my security, privacy and safety without consequence. I have shared this information with my friends and family whose safety and security may also be at risk.
The idea is that Yahoot is a company which compromised users' security. Heck, the Office of Personnel Management and the people leaving unsecured laptops in airport lounges do this too.
The difference is that Yahoot is a bit of a fumbler when it comes to management. There's the peanut butter memo, the Xoogler steering the Purple Monster toward digital sandbars, and the thrill of sagging revenues.
Yahoo, in short, has a bit of a PR problem. Who is mounting this campaign? No clue. The Icann whois may be wonky now but it may be Fight for the Future / Center for Rights:
Yahoooooot.
Stephen E Arnold, October 13, 2016
Stephen E Arnold, October 21, 2016
The most recent HonkinNews video is now available at this link. Stories include Yahoo's most recent adventure: A purple light Y-Mart discount of $1 billion dollars on the Verizon purchase offer. Learn how Google Translate handles a Chinese poem about ospreys, not government administration. Included in the seven minute program is information about IBM Watson in the third grade and Bing's secret to revenue success. These stories and more like the diffusion of the idea of "good enough" search. Direct from Harrod's Creek in rural Kentucky… HonkinNews for the week ending October 11, 2016.
Stephen E Arnold, October 10, 2016
Yahoot—err, sorry—Yahoo may become a Kmart virtual blue light special. That's the gist of the message in "Verizon Reportedly Wants $1 Billion Discount on Yahoo."
I learned from the source article:
amid a growing case of bad news at the search engine company, the telecommunications giant is reportedly pushing to reduce the acquisition price by $1 billion.
It seems the discount bulled from the purple stew as a consequence of the  loss of only 500 million, give or take a few hundred million, customers' credentials for email. Then there was the purple blood from Yahoo's handling of what I presume was supposed to be a secret process performed for the US government.
From the hollow in Harrod's Creek, three observations surfaced when I spoke to my colleagues in rural Kentucky:
First, a management bonus to the Xoogler in charge of Yahoot—err, sorry—Yahoo seems appropriate in today's Sillycon Valley world. A reward for devaluation of the purchase price is a high water mark for Google-trained professionals. Perhaps that should be low water mark?
Second, perhaps Yahoo has other surprises for its customers, stakeholders, and possible future owner? I know that big money people absolutely love surprises. What fun? A chance to explain how due diligence "missed" the minor security breach and the relationship of a company to law enforcement adds spice to the lives of those who combed through Yahoo's data.
Third, one of the goslings noted that Yahoo was nagging some users to add a layer of security to their Yahoo mail accounts. That action is indeed timely and illustrates the superb administrative grasp the company has on the purple coal tender's processes.
I look forward to more Yahoot—err, sorry—Yahoo news.
Stephen E Arnold, October 7, 2016
Yahoo, under the unsteady hand of Xoogler Marissa Mayer, caught my attention again. I was going to point to the articles suggesting that Yahoo's security breach permitted some fine folks to snag one billion users' credentials.
Small fish.
I read "Yahoo, Reluctant to Disturb Users, Set Them Up for Huge Data Breach." As I understand it, security was less important than protecting user credentials. I thought the Office of Personnel Management and Sony were all thumbs. Yahoo may be assembled from thumbs, purple ones at that.
Then I saw in one of my newsreaders this gem: "Yahoo Open-Sources a Deep Learning Model for Classifying Pornographic Images." I understand classifying images. I also understand processing those classified as "pornography" as items to be filtered. Why release this example of Yahoo technology to open source now? I circled in passionate pink this statement:
Yahoo today announced its latest open-source release: a model that can figure out if images are specifically pornographic in nature.
The system uses a type of artificial intelligence called deep learning, which involves training artificial neural networks on lots of data (like dirty images) and getting them to make inferences about new data. The model that's now available on GitHub under a BSD 2-Clause license comes pre-trained, so users only have to fine-tune it if they so choose. The model works with the widely used Caffe open source deep learning framework. The team trained the model using its now open source CaffeOnSpark system.
The new model could be interesting to look at for developers maintaining applications like Instagram and Pinterest that are keen to minimize smut. Search engine operators like Google and Microsoft might also want to check out what's under the hood here.
"To the best of our knowledge, there is no open source model or algorithm for identifying NSFW images," Yahoo research engineer Jay Mahadeokar and senior director of product management Gerry Pesavento wrote in a blog post.
These are two examples of Yahoo's interesting approach to its priorities. Pushing security aside to keep Yahoo zippy and putting flawed code into open source for others to fix.
Nifty judgment. Yahoo cannot do security, and it appears it cannot code "smart" software.
Yahooooo! or Yahoot.
Stephen E Arnold, October 7, 2016
I love YaHOOT. Sorry, I meant Yahoo. There are some funny things about Yahoot. (Yikes, my spelling checker converts "Yahoo" to Yahoot. We will have to live with this oddity.)
I read "Exclusive: Yahoo Secretly Scanned Customer Emails for US Intelligence." I have no idea if the "real" journalist's news story is accurate. I know that Thomson Reuters is an earnest outfit and would be horrified if a "real" news story contained some off point information.
For my purposes, I will assume that the write up is spot on.
I learned:
Yahoo Inc last year secretly built a custom software program to search all of its customers' incoming emails for specific information provided by U.S. intelligence officials, according to people familiar with the matter.
I love that "people familiar with the matter." Very solid stuff for "real" journalists.
I circled this passage as well because it contains my favorite alogical word, "all." Love those categorical affirmatives. Here's the passage:
Some surveillance experts said this represents the first case to surface of a U.S. Internet company agreeing to a spy agency's demand by searching all arriving messages, as opposed to examining stored messages or scanning a small number of accounts in real time.
In addition to the "all," which I think just might be a little beyond the purple wonder's technical capabilities, I love the "some surveillance experts." Who? Are these "experts" friends with "people familiar with the matter"? Never mind. Let's assume this is true.
Two comments:
Yahoo demonstrated that it could not implement security procedures to ensure that data remained inside the purple palace. Therefore, are the data accurate which have been allegedly "searched"?
Marissa Mayer's management appears to be the pivot point of the write up. I don't know whether her management decision in this instance was good or bad, but she seems to have a heck of a track record regarding the "value" of her customers and service users.
To sum up, from fuzzy sources we learn about a secret activity. Who knows what's true and what's false at Yahoot. I also wonder about the lack of solid sources in a Thomson Reuters' story. For goodness sake, "all", "some" and "people familiar with the matter."
Remember. Yahoo. It's a hoot.
Stephen E Arnold, October 4, 2016
Remember ShrinkyDinks. Kids decorate pieces of plastic. The plastic then gets smaller when heated. I believe the ShrinkyDink management process has been disclosed. The innovator? Marissa Mayer, the former Google search guru turned business management maven.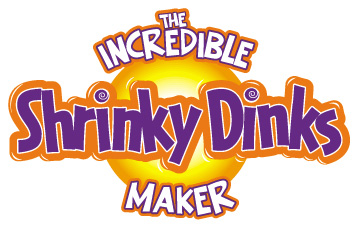 What's the ShrinkyDink approach to running a business? Take a revenue stream, decorate it with slick talk, and then reduce revenues and reputation. The result is a nifty entity with less value. Bad news? No. The upside is that Vanity Fair puts a positive spin on how bad news just get worse. A purple paradox!
ShrinkyDink Management. Pop business thinking into a slightly warmed market and watch those products and revenues become tinier as you watch in real time. Small is beautiful, right? I can envision a new study from Harvard University's business school on the topic. Then comes an HBR podcast interview with Marissa Mayer, the Xoogler behind the ShrinkyDink method. A collaboration with Clayton Christensen is on deck. A book. Maybe a movie deal with Oliver Stone? As a follow up to "Snowden," Stone writes, produces, and directs "Marissa: Making Big Little." The film stars Ms. Mayer herself as the true Yahoo.
I read "Yahoo Verizon Deal May Be Complicated by Historic Hack." Yahoo was "hacked," according to the write up. Okay, but I read "hack" as a synonym for "We did not have adequate security in place."
The write up points out:
The biggest question is when Yahoo found out about the breach and how long it waited to disclose it publicly, said Keatron Evans, a partner at consulting firm Blink Digital Security. (Kara Swisher at Recode reported that Verizon isn't happy about Yahoo's disclosures about the hack.)
CNBC points out that fixing the "problem" will be expensive. The write up includes this statement from the Xoogler run Yahoo:
"Such events could result in large expenditures to investigate or remediate, to recover data, to repair or replace networks or information systems, including changes to security measures, to deploy additional personnel, to defend litigation or to protect against similar future events, and may cause damage to our reputation or loss of revenue," Yahoo warned.
Of interest to me is the notion that information about 500 million users was lost. The date of the problem seems to be about two years ago. My thought is that information about the breach took a long time to be discovered and disclosed.
Along the timeline was the sale of Yahoo to Verizon. Verizon issued a statement about this little surprise:
Within the last two days, we were notified of Yahoo's security incident. We understand that Yahoo is conducting an active investigation of this matter, but we otherwise have limited information and understanding of the impact. We will evaluate as the investigation continues through the lens of overall Verizon interests, including consumers, customers, shareholders and related communities. Until then, we are not in position to further comment.
I highlighted in bold the two points which snagged my attention:
First, Verizon went through its due diligence and did not discover that Yahoo's security had managed to lose 500 million customers' data. What's this say about Yahoo's ability to figure out what's going on in its own system? What's this say about Yahoo management's attention to detail? What's this say about Verizon's due diligence processes?
Second, Verizon seems to suggest that if its "interests" are not served, the former Baby Bell may want to rethink its deal to buy Yahoo. That's understandable, but it raises the question, "What was Verizon's Plan B if Yahoo presented the company with a surprise?" It seems there was no contingency, which is complementary with its approach to due diligence.
The decision making process at Yahoo has been, for me, wonky for a long time. The decision to release the breach information after the deal process and before the Verizon deal closes strikes me as an interesting management decision.
Google has been under scrutiny for suspected tax evasion. Yahoo published a brief piece updating us on the investigation: Data analysis from Paris raid on Google will take months, possibly years: prosecutor. French police raided Google's office in Paris, taking the tax avoidance inquiry to a new level. This comes after much pressure from across Europe to prevent multinational corporations from using their worldwide presence to pay less taxes. Financial prosecutor Eliane Houlette is quoted stating,
We have collected a lot of computer data, Houlette said in an interview with Europe 1 radio, TV channel iTele and newspaper Le Monde, adding that 96 people took part in the raid. "We need to analyze (the data) … (it will take) months, I hope that it won't be several years, but we are very limited in resources'. Google, which said it is complying fully with French law, is under pressure across Europe from public opinion and governments angry at the way multinationals exploit their global presence to minimize tax liabilities.
While big data search technology exists, government and law enforcement agencies may not have the funds to utilize such technologies. Or, perhaps the knowledge of open source solutions is not apparent. If nothing else, these comments made by Houlette go to show the need for increased focus on upgrading systems for real-time and rapid data analysis.
Megan Feil, September 20, 2016
Sponsored by ArnoldIT.com, publisher of the CyberOSINT monograph
There is a Louisville, Kentucky Hidden Web/Dark Web meet up on September 27, 2016.
Information is at this link: https://www.meetup.com/Louisville-Hidden-Dark-Web-Meetup/events/233599645/