It seems to be getting more difficult to operate on the Dark Web. We learn of a couple complications from the DarkWebNews post, "Popular Darknet Markets Back Online After DDoS Attacks." A string of DDoS attacks has been keeping Dark Web marketplaces on the defense, with several suffering severe outages. We're told the attacks have been especially hard on the comparatively long-lived and popular Dream Market, in operation since 2013. Citing a recent report from Europol, The Internet Organized Crime Threat Assessment, writer Richard explains:
[These attacks] are implemented with ease on many of the darknet markets, even when such sites have put in place restrictive measures to protect them against DDoS attacks. However, with the recent cases, there seems to be a general increase in the longevity and severity of these attacks. After the collapse of several reputable sites such as Hansa and AlphaBay, there has been a general cloud of fear in the darknet market community, which is now apparently visible on various forums including Reddit. What's more, the recent increase in DDoS attacks has not done any good to the darknet market industry, with numerous regular users now seeking to find other alternative options. Many of these users have now turned to visiting dedicated vendor shops with others even making use of peer-to-peer possibilities, both of which eradicate the likelihood of a central failure. Nonetheless, even with the future looking uncertain for some darknet markets like Dream, the crisis seems to have opened a way for the emergence of new alternative markets with the likes of OpenBazaar taking full advantage.
OpenBazaar, by the way, is a peer-to-peer proposition. On top of those accessibility issues, the recent Bitcoin craze has complicated Dark Web users' lives. By its nature, cryptocurrency is susceptible to congestion as more and more users attempt to complete transactions. However, the rise of several alternative "coins" (or "altcoins") may provide some relief for the Dark Web shopper. What to do about those DDoS attacks, though, is another matter.
Cynthia Murrell, February 16, 2018
My wife and I rescued a French bull dog. We also have a boxer, which is three times the size of the rescued canine. The rescued canine thinks he is a bull mastiff. We believe that the French bull dog has a perception problem.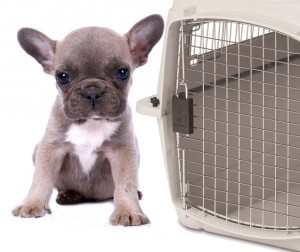 Here's a quote from "OpenText Enfuse 2018 To Showcase The Future of Cybersecurity and Digital Investigations":
OpenText's industry leading digital investigation, forensic security and data risk management solutions are defining the future of cybersecurity, digital investigations and e-Discovery, and serve to extend the security capabilities of OpenText's leading information management platform."
I noticed this statement at the bottom of the "real" news story:
Certain statements in this press release may contain words considered forward-looking statements or information under applicable securities laws.
I think our French bull dog might say something like this when he tries to impose his will on Max, our large, strong, aggressive boxer.
In the cyber marketplace, will IBM i2 roll over and play dead? Will Palantir Technologies whimper and scamper back to Philz Coffee? Will the UAE vendor DarkMatter get into the pizza business? Will the Google and In-Q-Tel funded Recorded Future decide that real estate development is where the action is?
Forward looking? Yeah, no kidding.
Stephen E Arnold, February 4, 2018
Cognitive search is a pretty murky pool in terms of public understanding. Recently, Laurent Fanichet attempted to bridge that gap and also stake a claim for his company, Sinequa, as a leader in the field. However, we have questions. His editorial was featured in the French magazine, Journal Du Net called "Cognitive Search: A Valuable Tool to Fight Terrorism."
According to the story (translated into English):
"Access to the right information at the right time is the promise of cognitive search. This artificial intelligence (AI) treats the "mega-data" of big data, to extract, practically in real time, relevant and contextualized information, from a multitude of sources and complex data. Cognitive search intelligent data processing combines with machine learning…"
It is exciting that France is attempting to use AI to solve its terror threats. While the plans laid out by Fanichet sound wonderful, it will still take quite a bit of work to surpass the other global leaders in the field. Namely, IBM's Watson, which recently declared it was actually surpassing human beings in reading comprehension. Power like that seems like it would be a huge advantage to counter terror organizations wading through files and reports on suspects. We hope startups see this as a challenge to improve their power and that we all win in the end.
Sinequa continues to associate itself with the hot trends in content processing. Its roots in search and retrieval are now a secondary or tertiary part of the company's 2018 marketing it appears.
Patrick Roland, January 30, 2018
The United States is still reeling from possible Russian interference in the 2016 presidential election.  Every other day has some headline associated with the Trump Administration's ties with the great bear, but what they still remain unclear.  However, one cold, hard fact is that Russia did influence online news outlets and media companies are taking steps to guarantee it does not happen again.  Motherboard reports that, "Eric Schmidt Says Google News Will 'Engineer' Russian Propaganda Out Of News Feed."
Alphabet Executive Chairman Eric Schmidt has faced criticism that Google News still displays Russian Web sites in news feeds.  In response, Schmidt responded that his company is well aware of the problem and have a plan to ferret out Russian propaganda. The top two Russian news outlets that are featured in Google News are Sputnik and RT.  Both Sputnik and RT are owned by the Russian government and have ceaselessly argued their legitimacy.  Their "legitimacy" allows them to benefit from Google AdSense.
Despite the false legitimacy, Schmidt said Alphabet is aware of Russia's plans to influence western politics:
Schmidt said the Russian strategy is fairly transparent, and usually involves 'amplification around a message.' That information can be "repetitive, exploitative, false, [or] likely to have been weaponized,' he said.  'My own view is that these patterns can be detected, and that they can be taken down or deprioritized.'
The problem is that Alphabet has not really outlined their plans to deter Russian influence.  Russian propaganda in the news bears some similarities to the Watergate Scandal during the Nixon Administration.  We have yet to see the long-term aftermath, but it peeks our curiosity about how it will affect the United States in years to come.
Whitney Grace, January 29, 2018
I received an email from LinkedIn. This email, like many of the other group discussion topics, caught my attention. Here's what I received this morning (January 22, 2018):
The idea is for me to click on the link and view the "discussion."
I did and saw this LinkedIn "posting" in a curated group. I am not sure what "curation" means, but it obviously permits sales pitches.
This looks a bit like a news story. After reading it, I was asked to click a link in order to read the report about next generation search engines. I was curious because in 2015 I wrote "CyberOSINT: Next Generation Information Access" and want to learn.
Click I did. Here's what Keshab Singa from Transparency Market Research Pvt. Ltd. displayed for me:
Yep, a form. I plugged in data, expecting to see a link to download the report in which I expressed a desire to read.
What did I see? Here you go:
Nothing. I plugged in the words "enterprise search" and again received no report.
Now, I am probably missing something.
But this type of marketing and the failure to deliver the information is something that should be filtered by the moderator of the LinkedIn group.
I guess everyone's too busy making money and trying to cook up new ways to get the name of a person who is a LinkedIn member of a specific group.
Hey, why not write me an email. I will respond.
Taking this path guarantees that I will make fun of your approach in Beyond Search. Nice work. Lousy marketing.
Little wonder why some enterprise search vendors and "experts" are floundering. Why not label the topic "AI" and "Big Data" and move on?
Stephen E Arnold, January 23, 2018
Cyberwarfare, meet capitalism. Here's a twist we didn't see coming. According to sources, digital weaponry and the defenses needed to fight them are now one of the hottest markets in the world. Just take a look at a recent SAT PR News story, "Cyber Weapon Market is Expected to Reach a Valuation of US $521.87 billion by the End of 2021."
According to the story:
Governments, intelligence agencies, and other organizations have spiked their investment to identify zero-day exploits and use them against enemy networks when necessary. With an aim of capitalizing on the prevalent trend, several traditional arms manufacturing companies are expanding their businesses in the cyber security segment. This will in turn fuel the development of cyber weapons.

The market is also expected to gain from the increasing demand for security across critical infrastructure and utilities.
This should come as no surprise. Just as government contractors have cashed in on creating physical weaponry, the digital world is finally going to have its Raytheons. Look at this Fast Company story about how a company you've probably never heard of, Pegasus, is worth a billion dollars. Welcome to the new dot-com boom.
Watch our Dark Cyber video news program each week. The video is available at www.arnoldit.com/wordpress
Patrick Roland, January 15, 2018
Apparently, efforts by India's market watchdog have driven manipulators in that country to explore alternative methods of communication. So we learn from the article, "Market Manipulators Take To Dark Web, Whatsapp As Sebi Steps Up Surveillance" at India's NDTV. Note that a "multi-bagger" is a deal promising multi-fold returns. We're told:
Market manipulators have hooked onto dark web and private chat groups on messaging apps like WhatsApp and Telegram for sharing 'multibagger' stock tips and unpublished price sensitive information about listed firms. This has prompted the exchanges and the regulator to beef up the 'whistleblower' framework to encourage people, including investors and those working with various market intermediaries, to anonymously give a tip-off on such groups. The shift to these platforms follow an enhanced vigil by the capital markets watchdog Sebi (Securities and Exchange Board of India) and the stock exchanges on social media platforms like Facebook and Twitter, while the regulator can also seek call data records from telecom firms for its probe.
The article notes that both the National Stock Exchange of India and the Bombay Stock Exchange have tip-off systems in place and that officials are considering ways to reward whistleblowers. Both exchanges are using social media analytics to monitor for rumors and news reports about companies they have listed. They are also analyzing the last year's worth of trade data for such companies, hoping to spot any breaches of norms. So far, Sebi has taken action against some parties for providing investment advice without a registration. The article observes that last year, Sebi suggested banning the exchange of "unauthorized trading tips" through chat apps, social media, and securities-related games and competitions; however, no such regulation has been put in place as of yet.
Cynthia Murrell, January 11, 2018
Did the takedown of AlphaBay last summer have much effect, or will black markets on the dark web carry on with business as usual? Both, according to Wired's article, "The Biggest Dark Web Takedown Yet Sends Black Markets Reeling." Writer Andy Greenberg details the immediate aftermath as customers of AlphaBay, the largest dark web marketplace in existence, frantically searched for other sources—apparently causing technical difficulties for two of the leading alternatives. He also notes the (reasonable) secrecy around just how the FBI pulled this off, causing other dark web vendors to wonder whether they will be next.
On the other hand, a robust demand for black market goods has been a fact of life for millennia, and that does not stop with AlphaBay's defeat. Greenberg writes:
Even so, the chaos in the wake of AlphaBay's disappearance shouldn't deal a death blow to the dark web's vibrant drug trade, or even cause much more than a temporary shakeup, says Carnegie Mellon's Christin. He points to prior dark web crises like the 2013 takedown of the Silk Road, the bust of the Silk Road's sequel site in late 2014, or the so-called 'exit scam' pulled by the dark web market Evolution in 2015, in which its administrators abruptly absconded with their patrons' bitcoins. Each time, Christin points out, the dark web's overall business took a temporary dive, but came roaring back more quickly after those setbacks and continued to grow as a whole. AlphaBay, for example, had more than 20 times as many product listings as the original Silk Road. (Some research has found that even bad news about the dark web markets only attracts more users to them.) And AlphaBay's buyers and customers will eventually find a new home.
And so the adventure continues. What is next in the fight between law enforcement and dark web marketplaces? Stay tuned.
Cynthia Murrell, January 9, 2018
When we are looking for photos online Google Images has become a sort of shorthand for tracking down pics quick. The folks in Mountain View don't want you to think much about its shortcomings. However, that topic is bubbling up to the surface, as we saw in a recent Free Technology for Teachers story, "5 Good Alternatives to Google Image Search."
According to the story:
Google Images tends to be the default image search tool of students and adults who haven't been introduced to better options. Google Images is convenient, but it's not the best place for students to find images that are in the public domain or images that have been labeled with a Creative Commons license.
One they recommend is:
Unsplash offers a huge library of images that are either in the public domain or have a Creative Common license. If you or your students are using Google Slides, the Unsplash add-on for Google Slides makes it easy to quickly take images from Unsplash and add them to your slides. Watch my video embedded below to see how the Unsplash add-on for Google Slides works.
This should be a wakeup call for Google. The tech giant seems to have a new balloon popped every day. We love competition and we love leaders reinventing themselves to better meet client needs. We consider this to be a win-win no matter how you slice it.
Patrick Roland, January 5, 2018
After a decade of New Year blog posts I was running out of ideas. But, I received an email from a Gartner Group professional named Brandon Pineres.
I don't know Brandon. I don't know anyone in Florida I would trust to walk my 11 year old boxer Max.
I assume Brandon is a person who is trying hard to sell me Gartner's consulting services. He may be eager to convert me to a dot point in one of Gartner's intellectually challenged Magic Quadrants. (BCG's Bruce Henderson probably shakes each time he contemplates what happened to General Eisenhower's grid which BCG whipped into the cash cow, star, loser graphic decades ago.) Brandon may be hoping that I will write a check for %55,000 or more so I can give a talk at one of Gartner's networking events.
Quick tip: Navigate to Beyond Search and run a query for Gartner. I have written about or mentioned Gartner a handful of times. Try this write up, for instance: Cacaphones.
His spam (email I did not request) enjoined with wonky syntax like "being that" and offered with great good cheer:
Having attempted to reach out to you over the last few weeks I wanted to follow up one last time before the end of Gartner's financial year. Being that Gartner is a publically traded company, we are being offered the most aggressive commercial flexibility now. I have the ability to get you unlimited access at a highly discounted price. I would love to work with you to explore the most cost effective Gartner solution that can support ArnoldIT's strategy in 2018. Would you be interested in having an exploratory dialog today and discuss the commercial incentives and how you can work with your key analysts in 2018 to accelerate time to revenue and increase awareness with your buyers?
Does the tone and approach reminds you of the baloney some business school majors absorb from adjunct professors who don't want to work at Wendy's or McDo's?
Also, I have no record of Brandon's "reach out." I have been sitting in my office working on the second edition of the best selling "Dark Web Notebook" and making Dark Cyber videos. I am not sure Gartner can help me with my strategy. I suppose if he attends the Telestrategies ISS events at which I lecture, he might pick up an idea or two about where my research is headed. Well, maybe not.
Brandon does not think I know that Gartner Group is publicly-traded. I do know this. I also know that Gartner Inc. has trended down, flopping around $123 a share. In an effort to pump up revenue, Brandon's spam is, according to mid tier consulting firm reason, going to generate revenue from me.
Wrong.
As a former Booz, Allen & Hamilton professional and veteran of some other reasonably interesting jobs, I typically pay little or no attention to what I call mid-tier consulting firms and their staff. I have done odd jobs for some other blue-chip outfits, but I have not involved myself with the mid-tier or bottom-feeders unless I was paid by them to show up at an event or write a short report. In my experience, the non-blue chip firms buy reports from people like me and then put their name on them. Want proof? Check out the erstwhile Dave Schubmehl, an administrative master, at this link.
Several points:
Why not spend a moment to research the person before sending spam? Spam might have unintended consequences.
Why pretend to have tried to contact me and I, because of stupidity or indifference, did not respond to unsolicited email?
Why assume that a former Booz, Allen person will write a check to a mid-tier consulting firm's offer of low-ball pricing and help making contacts?
My hunch is that there are people who will fall for this type of marketing.
I won't and don't. A word of advice from the sage of Harrod's Creek: Don't spam me. I can be frisky plus I have time to write humorous essays about those who don't take the time to learn about my background.
Brandon, I bet 2018 will be a better year without unsolicited emails. What do you think?
Now I have to email your message with headers to my pals at spam@uce.gov.
Stephen E Arnold, December 31, 2017