An article in The Observer titled Why Big IT Projects Always Go Wrong explores the impact of computer scientist Fred Brooks' seminal book from 1975, The Mythical Man-Month. The book, comprised of essays on how to manage large software projects, is based on the lessons Brooks gleaned from his time at IBM producing OS/360 operating system. The project dragged on endlessly with IBM simply throwing more programmers at the problem, which Brooks eventually realized only added to the delays in finishing. This is due to the types of work involved in big software projects: the writing of computer code and the co-ordination of the work of all of the programmers. The more programmers, the more effort to co-ordinate. The article discusses evidence supporting Brook's claim,
"Oxford researchers examined more than 1,400 big IT projects – comparing their budgets and estimated performance benefits with the actual costs and results. The average project cost $167m and the largest a whopping $33bn. The researchers' sample drew heavily on US-based projects but found little difference between them and European projects. Likewise, they found little difference between private companies and public agencies. One in six had a cost overrun of 200%. The message is clear: if you run a big company or a government department and are contemplating a big IT product, ask yourself this question: can your company or your ministerial career survive if the project goes over budget by 40% or more, or if only 25-50% of the projected benefits are realised? If the answer is "no" go back to square one. And read Fred Brooks' lovely book."
The article cites one disastrous example in Levi Strauss's attempt in 2003 to streamline its IT system with the aid of a team of consultants from Deloitte. Ultimately Levi Strauss was forced to close its three distribution centers in the US for a week, along with taking a charge against earnings of $192.5 million in 2008. Obviously while Brooks' book has influenced the field of managing software projects, it has not become mainstream knowledge.
Chelsea Kerwin, May 02, 2013
Sponsored by ArnoldIT.com, developer of Augmentext
Editor's Note: Stephen E Arnold, developer of Augmentext, has broken new ground in content marketing. Using proprietary software and methods, his approach allows an organization to strengthen brand identify, position an executive as a thought leader, and associate a company with specific concepts. His team has recently rolled out two health care related information services, EMRxNow for the electronic health record market and RxScriptMD for the direct-to-physician market. I spoke with him at his office on March 24, 2013. The full text of the interview appears in High Gain Blog, a digital information service for entrepreneurs. — Don Anderson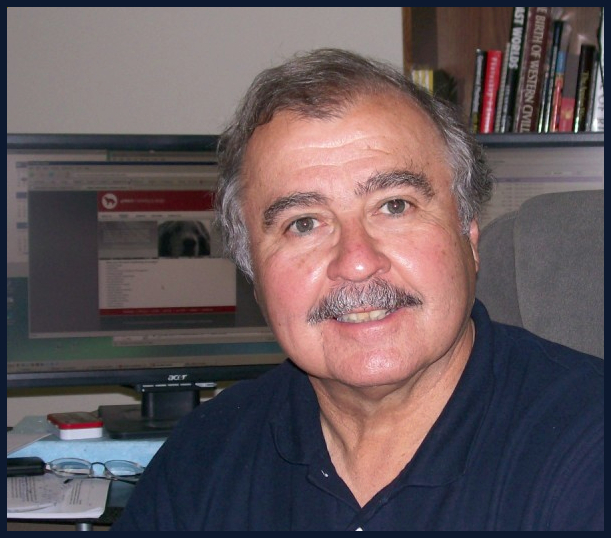 Stephen E Arnold is a columnist for Information Today, Inc. His work covers big data, online systems, search, and related subjects. His articles appear monthly in Information Today (news and analysis), KMWorld (enterprise semantic technologies and big data), and Online Searcher (open source software). More information about Mr. Arnold's career is available at www.arnoldit.com/sitemap.html.
In the exclusive interview conducted by Jasmine Ashton, editor of HighGainBlog, Mr. Arnold focused on the problem of using traditional marketing methods in today's connected and social-media aware world. He said, "New channels of communication and more regulation. A new world is upon us."
He pointed out that health care marketing has had to embrace a "forced revolution." He noted, "Regulation is now forcing changes on pharmaceutical, medical device, and other health care marketers."
He added:
Yes, years ago we could provide a stream of information directly to almost any firm engaged  in health care deliver. We had direct access to pharma executives as well as physicians, from  regulators to consumers. Today, communication is more difficult. Everyone suffers from a shortage of time. The traditional channels like television and print advertising have simply lost their cost effectiveness and YouTube has a billion users. What's amazing is that YouTube.com and Vimeo.com did not exist just a few years ago. For pharma, complex messages have to be put in a context of caveats and explanatory information. The benefits message is often lost in the 30 second commercial or a standard magazine ad.
When asked what works for health care centric providers when it comes to marketing and communicating with constituencies, he said:
The traditional channels are still available and can be quite productive in certain situations.
Today a digitally-oriented approach is more cost effective and agile. Messages in text and rich media can be disseminated via a Web site, RSS or really simple syndication feed, Facebook, Tumblr,Twitter, LinkedIn and Google Plus, among other new channels.
Mr. Arnold is producing two information services for health professionals. EMRxNow reports on automated processing of patient records. We cover software, indexing, and analytics for fraud detection and subrogation. RxScriptMD focuses on marketing methods designed to reach physicians and health care providers who are interacting with patients.
He pointed out that one company in a leadership position is Mediscripts, based in New Jersey. He said, "Under the guidance of Erez Lapsker, Mediscripts has a number of forward looking marketing services tailored to the pharmaceutical sector. Mediscripts is a company to watch.
The core of Mr. Arnold's approach, which he calls Augmentext, is human subject matter experts, research librarians, and some automation. He emphasized:
There is a big difference between our high value content approach and search engine optimization. SEO tries to make a page appear in a search results list. We focus on content which people want to read or follow. Our clients are found via predictive search systems such as those used on mobile devices or in aggregation services which pick up our content and further disseminate our information which we provide via a number of social media channels. So, no SEO. Yes, findability via semantic and research librarian techniques.
For more information about Augmentext content marketing, visit www.augmentext.com. An overview of ArnoldIT is available at www.xenky.com.
Donald Anderson, March 29, 2013
Thomson Reuters has been a leader in professional publishing for many years. I lost track of the company after the management shake up which accompanied the departure of Michael Brown and some other top executives. Truth be told I was involved in work for the US government, and it was new, exciting, and relevant. My work for publishing companies trying to surf the digital revolution reminded me of my part time job air hammering slag at Keystone Steel & Wire Company.
I read "Data Don't Add Up for Thomson Reuters." (This online link can go dead or to a pay wall without warning, and I don't have an easy way to update links in this free blog. So, there you go.) You can find the story in the printed version of the newspaper or online if you have a subscription. The printed version appears on page C-10, March 28, 2013 edition.
The main point is that Thomson Reuters has not been able to grow organically by selling more information to professionals or by buying promising companies and surfing on surging revenue streams. This is an important point, and I will return to it in a moment. The Wall Street Journal story said:
Shares of Thomson Reuters remain 13% below where they were when the deal closed in April 2008, partly reflecting difficulty integrating two large, international companies.
The article runs though other challenges which range from Bloomberg to Dow Jones, from ProQuest to LexisNexis. The article is short, so the list of challenges has been truncated to a handful of big names.
Do the professional publishing companies have access to talent on a par with Julius Caesar's capabilities? In my opinion, without management of exceptional skill, professional publishing companies will be sucked through the rip in the fabric of credibility which Thomson Reuters' pointed spear has created: Flat earnings, more wrenching cost cutting, and products which confuse customers and do not increase revenue and profits. Image from Wikipedia Vercingetorix write up.
But let's set aside Thomson Reuters. I want to look at the Thomson Reuters' situation as the pointy end of a spear. The idea is that Thomson Reuters has worked hard for 20 or 30 years to be the best managed, smartest, and most technologically adept company in the professional publishing sector. With hundreds of brands and almost total saturation of certain markets like trademark and patent information, legal information, and data for wheeler dealers—Thomson Reuters has been trying hard, very hard, to make the right moves. Is time running out?
Like the professional publishing sector which includes outfits as diverse as Cambridge Scientific Abstracts, Ebsco Electronic Publishing, Elsevier, and Wolters Kluwers to name a few outfits with hundreds of millions in revenue. Each of these companies share some components:
Information is "must have" as opposed nice to have
Information is for-fee, not free
Customer segments are not spending in the way the analysts predicted
Deals have not delivered significant new revenue
Management shifts replace executives with similar, snap in type people. Innovative and disruptive folks find themselves sitting alone at company meetings.
I read "Disconnect: Why Andy Rubin and Android Called It Quits." I think the write up tells a great story. A human is an android. Now the human wants to turn his android talents to robots. A movie in the making.
I also noted this quote which I assume is spot on:
"I love working with Andy because he's brilliant at setting big goals for the seemingly impossible – and then mobilizing small teams to achieve them," Urs Hölzle, senior vice president of infrastructure at Google, said in a statement to The Verge. "He's a great talent, very inspiring. I'm not sure anyone else could have made Android happen." But Rubin was unwilling or unable to make big industry partnerships that could turn Android into a moneymaker for Google. While Samsung got rich off shipping phones built on Android, Google's brand faded into the background and its influence was chipped away. "Andy is a solo artist who likes to run in a direction and ignore everyone else," says one mobile industry executive who's worked with Rubin. "When Android grew to a certain size and required interaction, collaboration and partnership both inside and outside of Google, he became frustrated and incapable of managing the business. Android has outgrown Andy and honestly, I don't think he knows where to take it next."
I read this with some interest because there are three issues bubbling under the surface of these snappy sentences.
First, Google has a management mafia. Some folks fit in; others do not. The ones who do not get an opportunity to find their future with robots or Yahoo. There are some similarities in the challenges too.
Second, the folks moving to the "consolidation" and "monetization" phase of Google's game plan are not too keen on coming in second. Whether the threat is Apple or Samsung, some zip is needed. Zeal is good. Antipathy toward certain business practices can be helpful as well. Note that these skills do not require "mobile sensitivity."
Third, the controlled chaos of Google is now becoming a fascinating feudal system. There are workers and their are leaders. Then there are the inner circle of managers who have one mission: keep those revenues going up. The inner circle, in my opinion, is triggering the hiring of "older stars" like certain university researchers and buying companies for "talent." The idea is easy for me to understand. The existing workers are not able to make the leaps required to pump up those numbers, curtail escalating costs, and knock down pesky competitors.
Just my viewpoint. Quack.
Stephen E Arnold, March 20, 2013
This week the Text Radar content compliance and advanced intelligence blog covered a series of articles that explain the impact that big data is having on a series of industries worldwide.
According to "IDC Reports on Analytics Growth Expected for 2013," reports suggest that 2013 will bring growth in BI and analytics. This growth is being seen in a variety of different sectors including finance, healthcare, and the government.
The article explains the overall growth in these sectors:
"According to IDC, worldwide revenues for business analytics market in 2011 grew 14.1 percent year-on-year. Of the three primary segments, data warehousing platform software segment grew the fastest in 2011 at 15.2 percent year-on-year, followed by the analytic applications segment at 13.3 percent. BI and analytic tools segment grew 13.2 percent."
Another post, "Big Data Analytics Helping to Better Detect Diseases and Aid Medical Research," big data is used in the healthcare industries to centralize information from multiple sources for better tracking for large patient populations and to monitor health outcomes.
Here is how it works:
"There's a fair amount of hype in big data in general. In health care it's coming together. To win in this business model [of accountable care] and thrive, they need to be able to do analytics. They need to be able to access data.

The data scientist can look at accumulating all the data possible from a number of sources—clinical systems, financial systems, outside providers, skilled nursing homes and putting it together in a way where you can look at it as a sandbox point of view."
Along with the healthcare industry, the government has also decided to hop on the data analytics bandwagon. "New Intelligence Project Sponsored by the Government" explores how the government is sponsoring research projects in major universities in three countries and using advanced analytics on billions of social avenue searches to predict public events.
The article states:
"This is an ambitious goal. Even nerd savant Nate Silver has yet to predict the likeliness of a popular revolt toppling a government, a deadly disease outbreak, a sudden currency collapse, or war. Still, the recent explosion in data analytics ushered in by the social-media era holds huge promise for making increasingly accurate predictions about the future, says Thomas Malone, director of the Center for Collective Intelligence at Massachusetts Institute of Technology and author of 'The Future of Work.' But, he cautions, 'it's not magic. There are a lot of things about the future that are essentially unknowable.'"
While some people are intimidated by the potential for big data analytics tools to be used for evil, what many do not realize is the good that can also be done. Saving lives by detecting early stages of illness and predicting natural disasters are just a few examples of the benefits of this type of technology. The Semaphore platform from Smartlogic is working to improve the processes in these fields.
Jasmine Ashton, February 26, 2013
Sponsored by ArnoldIT.com, developer of Beyond Search
This week the Text Radar information service presented readers with a series of articles that did an excellent job explaining the state of big data, content intelligence, and compliance on national and international workplaces.
"Using Analytics to Get the Most Return from Big Data" discusses the importance of analytics tools.
A survey of businesses showed:
Businesses are on a somewhat different tour. Of course, they are walking with the elephants, but many so-called Big Data projects have more to do with more traditional data types, i.e. relationally structured, but bigger or requiring faster access. And in these instances, the need is for Big Analytics, rather than Big Data. The value comes from what you do with it, not how big it happens to be.
Another article explains the impact big data is having on the banking industry. The article, "Banks Using Big Data to Offer Better Services to Customers," explains how JP Morgan Chase & Company recently started tapping into big data.
The article states:
Several months ago, it began to combine that database, which includes 1.5 billion pieces of information, with publicly available economic statistics from the U.S. government. Then it used new analytic capabilities to develop proprietary insights into consumer trends, and offer those reports to the bank's clients. The technology allows the bank to break down the consumer market into smaller and more narrowly identified groups of people, perhaps even single individuals.
The final article that I would like to showcase, aired on February 11, is called "Turning Data in Actionable Insight and Real World Applications." The article explores the differences between big data and just plain data.
The post summarizes:
Big data is a technological revolution centered around collecting, storing and processing more data of more types than ever before. It's also about doing all this stuff faster than ever before as data streams in from sensors, servers, Twitter, web surfing and however else we're generating data. Data scientists are thinking up clever ways to stitch this data together, apply statistical techniques and do all sorts of things.
One of the greatest benefits of big data is that when it is paired with the correct solution it is able to deliver actionable intelligence. Smartlogic's Semaphore Content Intelligence Platform uses semantic technology to give you a complete information management experience with powerful search and navigation.
Jasmine Ashton, February 19, 2013
Sponsored by ArnoldIT.com, developer of Beyond Search
This week, the Text Radar news service brought readers a series of informative articles discussing the impacts of big data, content intelligence, and compliance on a multitude of different fields.
One article, "Transparency Market Research Releases Report of Expected Big Data Industry Growth" expands on the recent big data industry findings from a market research report.
The article provides a basic industry description:
"Generation of huge amounts of data, called big data, across different sectors such as banking, healthcare, retail and education, among others, is creating the need for an efficient tool to manage this data. Conventional database management tools such as Relational Database Management System (RDBMS) do not have the capability to manage surging volumes of unstructured data. This has led to the development of various tools and technologies to manage big data."
We have talked a lot about microtargeting's impact on the results of the 2012 presidential election but big data analytics has been beneficial for other industries as well. "Microtargeting Success in the Restaurant Industry" discusses how using big data has become necessary for many companies to succeed.
The article states:
"The industry is engaged in a market-share battle that is won with a marketer's mentality. The best brands are focused on micro-targeting their consumers with relevant products and services that will positively impact traffic and sales. Just cutting costs, raising prices or out-operating the competition will no longer differentiate a brand. Taking those tacks, a company that doesn't adopt technology and business intelligence that provides insight into the consumer is likely to fail."
The final article that I would like to highlight is "Repurposing Business Analytics for Intelligent Business Decisions." The article discusses how Nate Silver used statistical analysis practices to predict the results of the 2012 election and additions to this year's baseball hall of fame.
The article explains the connections to business analytics:
"What does this have to do with business analytics? A lot, if you consider the possibilities of the new kinds of information that can be uncovered if the right data is found and the right questions about that data are asked. In her recent story, SearchCIO.com news director Linda Tucci discusses how the Obama campaign used "microtargeting" techniques to read the polls…Businesses pay a lot of attention to data about what worked, but not a lot to data that tells them what might happen through predictive analytics."
The strategies explained in these three articles can be very beneficial to companies in every industry. Businesses seeking more streamlined data processes should look into acquiring a third party solution that like the Smartlogic Semaphore Content Intelligence Platform. It automates tasks and streamlines business processes when it comes to content intelligence, maximizing information while minimizing risks.
Jasmine Ashton, February 05, 2013
Sponsored by ArnoldIT.com, developer of Beyond Search
This week, the Text Radar advanced intelligence blog covered trending stories related to big data, content intelligence and compliance.
"Natural Language Processing has a Future in Big Data" offers an alternative measure to size to judge data by. The article says that simply recognizing big data is not enough, the value comes from what you do with it.
Text Radar writer, Alice Wilson remarks:
"Some IBM analytics tools available are discussed, but the author points out cognitive systems that employ natural language processing have a future in big data. He adds that the key is being able to put the language and information in context to draw meaning from it, especially from social media data."
Another noteworthy story is, "Microtargeting Helping Low Income Qualified Students Find Quality Education." According to the article, there has been a push for campuses to increase socio-economic diversity. However, finding low-income students with top grades and SAT scores can be somewhat like picking a needle in a haystack.
This is where microtargeting and data analytics comes into play:
"Many organizations have been helped with this technology. Perhaps schools could benefit with this technology to find talented students so they don't slip through the cracks. Smartlogic has helped many organizations with their microtargeting efforts. The ontology-based smart content classification system allows organizations to enhance content and create feeds of highly-personalized information so that meaningful information is searchable and found."
Higher education is not the only field that has benefitted from microtargeting. "Microtargeting and Big Data Analytics Helps Obama Win the Election" explains how the 2012 Obama campaign capitalized on the volume and variety of data via social network avenues to "microtarget" voters in real time.
Todd Thibodeaux, president and CEO at CompTIA Inc. in Downers Grove, Illinois explains how microtargeting was used to actually change voters minds:
"It was almost as if one group was trying to make things happen with the use of their data, and the other group was trying to figure out what to do based on what had already happened, referring respectively to the Obama and Romney campaigns. Historical data may not be as useful as it used to be in some of these contexts."
Turning social media and other unstructured data into valuable insights can be quite the task for many businesses. Luckily, Smartlogic has created the Semaphore Content Intelligence Platform with entity and subject identification capabilities. Semaphore can read text and extract entities like companies, people, and locations.
Jasmine Ashton, January 29, 2013
Sponsored by ArnoldIT.com, developer of Beyond Search
The new year is off to an excellent start and the Text Radar big data and content intelligence blog published some insightful summaries regarding the impact of data analytics technology on different markets.
According to "Heather Clancy Predicts 2013 Trend of Big Data for Small Business" this next year will involve a lot of talk about bringing big data analytics technology to small businesses.
Clancy explains:
"If you think about it, there is no reason why any small business that relies heavily on tools such as Google Analytics – which offers marketing campaign metrics – shouldn't be looking for the same reporting capabilities for their other company data. Indeed, so-called "big data" analytics are probably something that should become a check-off item for any cloud services that your small business may be considering."
Another article, "Microtargeting Gaining Traction and Could Help Shape GOP Future" explains the significant role that microtargeting played in the 2012 election results.
The article states:
"Jowers is hesitant to point to any one factor in the reason President Barack Obama won re-election…Given new microtargeting, Jowers said, strategists can more easily identify and target certain voting blocs of people. 'You can isolate a husband from his wife. Microtargeting lets you look at what their hobbies are, what kind of car and truck they drive and pretty much determine what party they are and what issues are important to them,' he said."
The political sector is not the only arena that has seen the benefits of data analytics technology. According to "Using Metadata to Enrich Information in the Law Profession" attorneys are seeing great benefits from this technology.
The author states:
"Metadata is simply data about data… Metadata has tremendous digital impact. Electronic files—be they digital images, video, Word documents, pdfs, you name it, contain underlying data. The reason is not nefarious. In many documents, drafting and modifying a settlement agreement for example, it can be useful to know who changed what.

He goes on to relate the importance of metadata to the law profession:

Electronic discovery gets expensive quickly. Mirroring hard drives and having experts sift through the resulting information can turn up great information in the right case. But make sure it is the right case."
Regardless of what industry your company occupies, data management is a an integral part of allowing business to intelligently consume IT. Smartlogic offers an information platform that manages digital assets well.
Jasmine Ashton, January 08, 2013
This week the Text Radar blog posted some useful stories regarding the state of content intelligence, compliance and big data in a variety of industries.
A Call for Increased Big Data Analytics in Healthcare Industry discusses big data analytics in relation to the future of healthcare and drug development. Big data allows patients to rely on more than just the expertise of their doctors.
The author explains why big data is so important:
"This is where Big Data in healthcare can become a true lifesaver. Typically, in medicine, we know only what works for the majority of patients, not what will work for an individual. However, with enough data from enough people – we are talking hundreds of thousands, and sometimes, even millions of patients – we can apply analytics to build predictive models to discover which interventions will work. For the last twelve years, it has been my job to make that happen."
While the healthcare industry is relying more and more heavily on big data analytics technologies, it is not alone. "Pop Stars and CIA Tapping into Big Data Potential" refers to an article by Ellis Booker that informs that the CIA is actively seeking big data scientists through job listings.
The CIA is not alone:
"Booker also discusses insurance companies, pop stars, alternative energy organizations, and retailers are also turning an eye to big data. Mainstream uses are intriguing and solutions being developed in governments and healthcare are potential game changers."
During the latest presidential campaign there was a great deal of articles published discussing the use of microtargeting to gain electoral votes. "Recap of Big Data Uses in the 2012 Presidential Election" discusses the technology successes and pitfalls behind the two campaigns in this year's presidential election.
While both candidates used big data as part of their campaign strategy, Obama outdid Romney in his use of technology:
"Per Jed Wylie, couple of data points to consider:

* Obama – 33 million Facebook likes and 23 million Twitter followers.

* Romney – 12 million Facebook likes and 1.7 million Twitter followers.

Obama ran an email marketing campaign which had a list of 13 million highly targeted people on it. He emailed 20 times more than Romney and his open rate was 10.7% as compared to Romney's 6.4%. But the story goes beyond this."
As you can see, it does not matter what industry your company occupies, data analytics technology can be useful. We recommend turning to an expert like Smartlogic. Smartlogic's Semaphore Content Intelligence Platform uses semantic technology to help industries tackle unstructured data and develop practical applications and solutions. Smartlogic is very useful in managing information.
Jasmine Ashton, January 1, 2013
Sponsored by ArnoldIT.com, developer of Augmentext