A brief write-up at the ontotext blog, "The Knowledge Discovery Quest," presents a noble vision of the search field. Philologist and blogger Teodora Petkova observed that semantic search is the key to bringing together data from different sources and exploring connections. She elaborates:
On a more practical note, semantic search is about efficient enterprise content usage. As one of the biggest losses of knowledge happens due to inefficient management and retrieval of information. The ability to search for meaning not for keywords brings us a step closer to efficient information management.

If semantic search had a separate icon from the one traditional search has it would have been a microscope. Why? Because semantic search is looking at content as if through the magnifying lens of a microscope. The technology helps us explore large amounts of systems and the connections between them. Sharpening our ability to join the dots, semantic search enhances the way we look for clues and compare correlations on our knowledge discovery quest.
At the bottom of the post is a slideshow on this "knowledge discovery quest." Sure, it also serves to illustrate how ontotext could help, but we can't blame them for drumming up business through their own blog. We actually appreciate the company's approach to semantic search, and we'd be curious to see how they manage the intricacies of content conversion and normalization. Founded in 2000, ontotext is based in Bulgaria.
Cynthia Murrell, November 25, 2016
Sponsored by ArnoldIT.com, publisher of the CyberOSINT monograph
An article at Bloomberg Technology, titled "It Took Robots for This French Newspaper to Conquer Twitter," introduces Echobox, a startup that uses a neural-network approach to managing clients' social media presences. The newspaper mentioned in the title is the esteemed Liberation, but Echobox also counts among its clients the French Le Monde, Argentinia's La Nacion, and The Straits Times out of Singapore, among many others. Apparently, the site charges by the page view, though more pricing details are not provided. Writer Jeremy Kahn reports that Echobox:
… Determines the most opportune time to post a particular story to drive readership, can recommend what headline or tweet to send out, and can select the best photograph to illustrate the post. Using the software to post an average of 27 articles per day, Grainger [Liberation's CTO] said that Liberation had seen a 37 percent increase in the number of people it reached on Facebook and a 42 percent boost in its reach on Twitter. 'We have way more articles being seen by 100,000 people or more than before,' Grangier said. He also said it made life easier for his digital editors, allowing them to spend more time curating the stories they wanted to publish to social media and less on the logistics of actually posting that content.
So, it seems like the service is working. Echobox's CTO Marc Fletcher described his company's goal—to create a system that could look at content from an editor's point of view. The company tailors their approach to each customer, of course. There are competitors in the social-media-management space, like SocialFlow and Buffer, but Kahn says Echobox goes further. He writes:
Echobox professes to offer a fuller range of automation than those services, with its software able to alter a posting schedule to adjust to breaking news, posting content related to that event, and delaying publication of less relevant stories. Echobox uses a neural network, a type of machine learning that is designed to mimic the way parts of the human brain works. This system first learns the audience composition and reading habits for each publication and then makes predictions about the best way to optimize a particular story for social media. Over time, the predictions should get more accurate as it 'learns' the nuances of the brand's audience.
This gives us one more example of how AI capabilities are being put to practical use. Founded in 2013, Echobox  is based in London and maintains an office in New York City. The company also happens to be hiring as I write this.
Cynthia Murrell, November 18, 2016
Sponsored by ArnoldIT.com, publisher of the CyberOSINT monograph
Spies have cool gadgets to do their jobs.  Since the advent of the digital age, their gadgets not only have gotten cooler, but more complex.  Spy technology is built on the same software used in other non-intelligence-related industries.  Datanmi shares the CIA's next technology investment in, "Why America's Spy Agencies Are Investing In MapD."
Q-Tel heads the CIA technological venture and they decided to run their new innovations on MapD.  The article makes an apt point that the CIA has fallen into the big data pool like the rest of the world, thus they are encountering many of the same problems as other industries.  Some of these problems include too much data and not enough time, funds, or ways to interpret it.
One reason that Q-Tel has turned to MapD is that it uses GPUs.  MapD is a very fast SQL database and, unlike many of its counterparts, it was specifically designed to run on GPUs.  It also includes a visual analytics layer that allows users to interact with data.
The CIA wants to use MapD to speed up its technology, so it can process and interpret its data faster than before.  It is straight forward why the CIA wants to use MapD.
Do not think this will be the last development from MapD this year.  The young company has already rounded up investors:
MapD is still ramping up. The San Francisco-based company completed a $12-million round of financing earlier this year, which In-Q-Tel was a part of. The company has 30 employees, and a handful of customers (Mostak says "in the tens") across various industries. The software is being used by oil and gas companies, banks, hedge funds, retailers, ad tech firms, and the U.S. Government, the CEO confirms.
MapD will power an entire generation of CIA intelligence technology.  That is something you will not learn from the latest spy movie.
Whitney Grace, November 11, 2016
Sponsored by ArnoldIT.com, publisher of the CyberOSINT monograph
The article titled Companies are Falling Short in Data Management on IT ProPortal describes the obstacles facing many businesses when it comes to data management optimization. Why does this matter? The article states that big data analytics and the internet of things will combine to form an over $300 billion industry by 2020. Companies that fail to build up their capabilities will lose out—big. The article explains,
More than two thirds of data management leaders believe they have an effective data management strategy. They also believe they are approaching data cleansing and analytics the right way…The [SAS] report also says that approximately 10 per cent of companies it calls 'laggards', believe the same thing. The problem is – there are as many 'laggards', as there are leaders in the majority of industries, which leads SAS to a conclusion that 'many companies are falling short in data management'.
In order to avoid this trend, company leaders must identify the obstacles impeding their path. A better focus on staff training and development is only possible after recognizing that a lack of internal skills is one of the most common issues. Additionally, companies must clearly define their data strategy and disseminate the vision among all levels of personnel.
Chelsea Kerwin,  November 4, 2016
Sponsored by ArnoldIT.com, publisher of the CyberOSINT monograph
I read "Users Accuse Yahoo of Email Trick." The headline is interesting, but I don't think of Yahoo as a tricky outfit. I would suggest words along the lines of clumsy, mismanaged, inept, and clueless.
The write up suggests that Yahoo took an action to make it difficult and impractical for a person to move email from Yahoo to another service. Evidence of the cloud of unknowing swathing Yahoo in a purple haze which seems to have wafted over the BBC is this statement:
Yahoo has denied that it has made it deliberately difficult for customers to migrate to another email provider. It follows the disabling of an email-forwarding feature which allows people to migrate automatically. Yahoo said it was a "temporary" move while it worked on improvements.
My view is that Yahoo may be incapable of planning an action. My hunch is that Yahoo's disorganization and dysfunctional decision making reached a conclusion independent of the Verizon sale, public opinion, thoughts about Yahoo mail users heading for Yandex or some other service.
What's remarkable is that the BBC write up does not question the actions of Yahoo in a manner less like Lucy picking on Charlie Brown and more like the characters in "Silicon Valley."
On the other hand, maybe Yahoo is shooting an episode of "Silicon Valley" and following the writers' directions? That makes more sense than some of the behaviors of Yahoot I have watched in Yahoo's version of reality TV.
Stephen E Arnold, October 17, 2016
I read an interview posted by TallyFox. If you are not familiar with the company, TallyFox provides a collaboration and content management system. The idea is that a company's real and off site workers can share information. The company states on its LinkedIn page:
TallyFox's intelligence platform, makes knowledge sharing fun and dynamic. With our proprietary algorithm SmartMatchPro, access to expertise is facilitated, collective knowledge becomes accessible, and you can benefit from it right now, anywhere in the world.
The TallyFox interview with Dr. Nancy Dixon (Common Knowledge, a non profit and a book) is interesting. I noted these factoids and assertions:
almost 50% of workers are virtual, or "distributed"
people who are communicating only virtually tend to lose the sense of purpose of what the organization is about.
A challenge is "to motivate our experts to share tacit knowledge to make the knowledge from inside of a project available to the team of another project."
"Collective Sensemaking is a piece of the process which will show us how to take advantage of the virtual and still stay connected in a human way. We are doing it by crowdsourcing, by Innovation Jams, by Working Out Loud, and all of those ways are bringing back the Human Side into the Virtual."
"People don't offer their knowledge because they don't know what the other person needs…"
Sounds good.It strikes me that Facebook's Workplace may be encroaching on the collaboration segment. Does Facebook embrace knowledge management?
Stepping back: Knowledge management leaves me dazed and confused about what, how, where, and why? Perhaps knowledge management should become knowledge "Kumbaya" with people online and posting to Facebook while sitting around a Mac with a fireplace screensaver.
Stephen E Arnold, October 16, 2016
Yahoo, under the unsteady hand of Xoogler Marissa Mayer, caught my attention again. I was going to point to the articles suggesting that Yahoo's security breach permitted some fine folks to snag one billion users' credentials.
Small fish.
I read "Yahoo, Reluctant to Disturb Users, Set Them Up for Huge Data Breach." As I understand it, security was less important than protecting user credentials. I thought the Office of Personnel Management and Sony were all thumbs. Yahoo may be assembled from thumbs, purple ones at that.
Then I saw in one of my newsreaders this gem: "Yahoo Open-Sources a Deep Learning Model for Classifying Pornographic Images." I understand classifying images. I also understand processing those classified as "pornography" as items to be filtered. Why release this example of Yahoo technology to open source now? I circled in passionate pink this statement:
Yahoo today announced its latest open-source release: a model that can figure out if images are specifically pornographic in nature.
The system uses a type of artificial intelligence called deep learning, which involves training artificial neural networks on lots of data (like dirty images) and getting them to make inferences about new data. The model that's now available on GitHub under a BSD 2-Clause license comes pre-trained, so users only have to fine-tune it if they so choose. The model works with the widely used Caffe open source deep learning framework. The team trained the model using its now open source CaffeOnSpark system.
The new model could be interesting to look at for developers maintaining applications like Instagram and Pinterest that are keen to minimize smut. Search engine operators like Google and Microsoft might also want to check out what's under the hood here.
"To the best of our knowledge, there is no open source model or algorithm for identifying NSFW images," Yahoo research engineer Jay Mahadeokar and senior director of product management Gerry Pesavento wrote in a blog post.
These are two examples of Yahoo's interesting approach to its priorities. Pushing security aside to keep Yahoo zippy and putting flawed code into open source for others to fix.
Nifty judgment. Yahoo cannot do security, and it appears it cannot code "smart" software.
Yahooooo! or Yahoot.
Stephen E Arnold, October 7, 2016
I read "Internal Email: Microsoft Forms News 5,000 Person AI Division." If the information is accurate, Microsoft brings its agile and lean management methods to smart software. I learned from the article:
Microsoft says it has formed a new 5,000-person engineering and research team to focus on its artificial intelligence products — a major reshaping of the company's internal structure reminiscent of its massive pivot to pursue the opportunity of the Internet in the mid-1990s.
Microsoft's pivot to the Internet created the outstanding series of Internet Explorer releases. A similar shift in Windows brought the world Windows Vista, and, of course, the SharePoint collaboration, content management, search, and kitchen sink thing.
According to Microsoft:
End-to-end innovation in AI will not come from isolated research labs alone, but from the combination of at-scale production workloads together with deep technology advancements in algorithms, systems and experiences. The new group will provide greater opportunity to accelerate our innovation in AI, and to enable Microsoft to create truly intelligent systems and products for our customers.
I hoped that Tay would have some words of wisdom about the reorganization. The future of Microsoft Word's numbering feature or achieving consistent menus in Visio may be on the agenda.
Then there's SharePoint search. One hopes that its stellar technology informs other Microsoft products, including the pay-to-use promotion for Edge and Bing.
Stephen E Arnold, October 6, 2016
The answer to this question does not require a consultant in content management or, as the insiders term it, CMS. Navigate to Digital Gov's run down. The list is, like many things about the US government, "unofficial." You can look up an agency like the Economic Research Service and learn that the whiz kids at ERS rely upon Umbraco, an open source CMS which works with Microsoft software. It should. Umbraco lists Microsoft as a customer. What this says about SharePoint I will leave to you, gentle reader.
There are some interesting systems in use; for example:
EpiServer from former Microsoft Sweden folks
DotNetNuke for the Department of Defense. The name of the product may have resonated with someone at the DoD.
RedDot, a German software product which is now an OpenText property
WebZerve, product of xpdient Inc.
InMagic Presto, which I thought was a law firm centric system. InMagic is now owned by a Canadian firm.
The list is a sure fire guide for those who want to sell CMS consulting services to government agencies. Any notion of standardization or buying US software seems to be out of fashion.
Stephen E Arnold, September 28, 2016
Remember ShrinkyDinks. Kids decorate pieces of plastic. The plastic then gets smaller when heated. I believe the ShrinkyDink management process has been disclosed. The innovator? Marissa Mayer, the former Google search guru turned business management maven.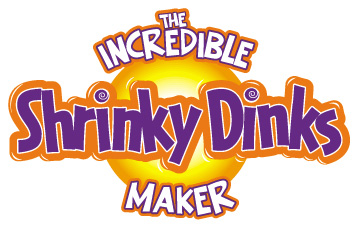 What's the ShrinkyDink approach to running a business? Take a revenue stream, decorate it with slick talk, and then reduce revenues and reputation. The result is a nifty entity with less value. Bad news? No. The upside is that Vanity Fair puts a positive spin on how bad news just get worse. A purple paradox!
ShrinkyDink Management. Pop business thinking into a slightly warmed market and watch those products and revenues become tinier as you watch in real time. Small is beautiful, right? I can envision a new study from Harvard University's business school on the topic. Then comes an HBR podcast interview with Marissa Mayer, the Xoogler behind the ShrinkyDink method. A collaboration with Clayton Christensen is on deck. A book. Maybe a movie deal with Oliver Stone? As a follow up to "Snowden," Stone writes, produces, and directs "Marissa: Making Big Little." The film stars Ms. Mayer herself as the true Yahoo.
I read "Yahoo Verizon Deal May Be Complicated by Historic Hack." Yahoo was "hacked," according to the write up. Okay, but I read "hack" as a synonym for "We did not have adequate security in place."
The write up points out:
The biggest question is when Yahoo found out about the breach and how long it waited to disclose it publicly, said Keatron Evans, a partner at consulting firm Blink Digital Security. (Kara Swisher at Recode reported that Verizon isn't happy about Yahoo's disclosures about the hack.)
CNBC points out that fixing the "problem" will be expensive. The write up includes this statement from the Xoogler run Yahoo:
"Such events could result in large expenditures to investigate or remediate, to recover data, to repair or replace networks or information systems, including changes to security measures, to deploy additional personnel, to defend litigation or to protect against similar future events, and may cause damage to our reputation or loss of revenue," Yahoo warned.
Of interest to me is the notion that information about 500 million users was lost. The date of the problem seems to be about two years ago. My thought is that information about the breach took a long time to be discovered and disclosed.
Along the timeline was the sale of Yahoo to Verizon. Verizon issued a statement about this little surprise:
Within the last two days, we were notified of Yahoo's security incident. We understand that Yahoo is conducting an active investigation of this matter, but we otherwise have limited information and understanding of the impact. We will evaluate as the investigation continues through the lens of overall Verizon interests, including consumers, customers, shareholders and related communities. Until then, we are not in position to further comment.
I highlighted in bold the two points which snagged my attention:
First, Verizon went through its due diligence and did not discover that Yahoo's security had managed to lose 500 million customers' data. What's this say about Yahoo's ability to figure out what's going on in its own system? What's this say about Yahoo management's attention to detail? What's this say about Verizon's due diligence processes?
Second, Verizon seems to suggest that if its "interests" are not served, the former Baby Bell may want to rethink its deal to buy Yahoo. That's understandable, but it raises the question, "What was Verizon's Plan B if Yahoo presented the company with a surprise?" It seems there was no contingency, which is complementary with its approach to due diligence.
The decision making process at Yahoo has been, for me, wonky for a long time. The decision to release the breach information after the deal process and before the Verizon deal closes strikes me as an interesting management decision.