The NSO Group Story: Inspiring, Incriminating, or Obfuscating?
The Washington Post or Wapo to some in the DC orbit is an influential newspaper. The outfit has a connection to the world's richest man. That billionaire's idea for an online bookstore spawned a massive online service. One of the customers using that service was allegedly given some good news. The idea was that this particular customer could go elsewhere for online services. This factoid does not appear in "Somebody Has to Do the Dirty Work: NSO Founders Defend the Spyware They Built." I mention this omission because the ties within the intelware and policeware industry are many and often quite important.
The write up explains:
This week, The Washington Post and a consortium of 16 other media partners reported that the company's military-grade spyware was used in attempted and successful hacks of 37 smartphones belonging to journalists, business executives, and two women close to the murdered Saudi journalist Jamal Khashoggi.
This week refers to the period from July 19 to July 22, 2021, when information about the use of once-classified technology became readily available. What's happened is that a single intelware and policeware company, the commercial-government connections in Israel, and the threads which tie many of the Herliya-based intelware and policeware companies to American firms is a subject of interest to lots of investigative journalists. I want to point out that the best investigative journalists fit the profile of intelligence operatives and first-class detectives working in government institutions. A few journalists have this type of work experience as well.
This means that a poster child for intelware and policeware is going to be a focal point for a news cycle or two. That's the good news. The bad—actually really bad, bad news—is that the collateral information could be untangled. Then what will the investigative journalists find?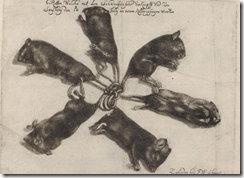 The Wapo article cited above adds some interesting detail; for example, "it was not appropriate to have any direct knowledge of the internal national security matters of foreign countries. They also thought they weren't equipped to make political decisions about whom to sell to."
And this factoid: One of the founders "was on a volunteer search-and-rescue mission in Haiti, pulling bodies out of the rubble of a collapsed university."
Plus, one founder runs on "little sleep, Diet Coke and takeout sushi."
There is a suggestion about managing the cyber security industry. How about this idea:
The situation would be better …if the cybersecurity industry were regulated by a global body. More importantly, he said, the Israeli government has a role to play: Countries that violate their agreements should be banned from being recipients of any of Israel's cyber technology.
One can hypothesize about the questions my DarkCyber research team might raise about this statement, but I won't speculate.
This article strikes me as a "make nice" write up. That's good for NSO Group. However, I am not sure the 80 journalists and 17 news organizations are going to leave the NSO Group with stories about hard working entrepreneurs who created a successful company. Some questions I think this group of intrepid "real news" professionals could explore include:
What's the story behind NSO Group selling itself to Francisco Group and then buying itself back?
Who have become the primary stakeholders in the NSO Group since Eddy Shalev made an investment in the company?
What government contracts has the NSO Group landed in the last two years?
What vendors resell or provide hosting services to the NSO Group?
What partnerships exist between NSO Group and other companies?
What conferences does NSO Group attend? What are the presentations NSO Group professionals deliver?
What interactions exist among NSO Group and other intelware and policeware companies in Herzliya?
What companies are now employing former NSO Group professionals?
Who are the principal technical contractors NSO Group compensates to assist with technology development?
What university professionals are associated with NSO Group?
Who has nominated NSO Group for intelware and policeware awards?
There are other questions the 80 journalists and 17 news organizations can address. Digging might yield more useful information than "how quickly the pace of tech and the
advent of smartphones had enabled criminals to outrun law enforcement" or the the founders "didn't have the background of the typical Israeli entrepreneur."
Isn't there more to this story? Weren't the founders in the Israeli Army? Is that important? Perhaps the 80 journalists and 17 news organizations can answer this question, a question I think it is quite important to pull the knots from this puzzle.
Stephen E Arnold, July 23, 2021
Comments