Musky Metaphor: The Sink or Free for All Hellscape?
I read "Elon Musk Visits Twitter Carrying Sink As Deal Looms." The write up (after presenting me with options to sign in, click a free account, or just escape the pop up) reported:
In business parlance, "kitchen sinking" means taking radical action at a company, though it is not clear if this was Mr Musk's message – he also updated his Twitter bio to read "chief twit". Mr Musk has said the social media site needs significant changes. At least one report has suggested he is planning major job cuts.
There was a photo, presumably copyright crowned, showing the orbital Elon Musk carrying a kitchen sink. A quick check of kitchen appliance vendors provided some examples of a kitchen sink:
I compared this sink with the one in the Beeb's illustration and learned:
Mr. Musk chose a white sink
The drain was visible
Mr. Musk's "load" was a bit larger than a Starlink antenna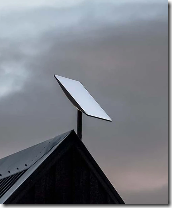 Now what's the metaphor? Wikipedia is incredibly helpful when trying to figure out certain allusions of very bright inventors of incredible assertions about self driving software.
Wikipedia suggests:
Freaks of Nature (film), a 2015 comedy horror film, also known as Kitchen Sink
Kitchen Sink, a 1989 horror short directed by Alison Maclean
Kitchen Sink (TV series), cookery series on Food Network
"Kitchen Sink", a song by Twenty One Pilots from their album Regional at Best
Kitchen Sink (album), an album by Nadine Shah, 2020
Kitchen Sink Press, an independent comic book publisher
Kitchen sink realism, a British cultural movement in the late 1950s and early 1960s
Kitchen sink syndrome, also known as "scope creep" in project management
Kitchen sink regression, a usually pejorative term for a regression analysis which uses a long list of possible independent variables
A sink in a kitchen for washing dishes, vegetables, etc.
I think these are incorrect.
My mind associates the kitchen sink with:
Going down the drain; that is, get rid of dirty water, food scraps, and soluble substances (mostly soluble if I remember what I learned from engineers at the CW Rice Engineering Company)
An opening into which objects can fall; for example, a ring, grandma's silver baby spoon, or the lid to a bottle of Shaoxing wine. The allusion becomes "going down the drain" equates to a fail whale
A collection point for discarded vegetable matter, bits of meat with bone, fish heads, or similar detritus. Yep, fish heads.
What's your interpretation of the Musky kitchen sink? Scope creep from Wikipedia or mine, going down the drain? Nah, hellscape.
Be sure to tweet your answer?
Stephen E Arnold, October 28, 2022
Comments